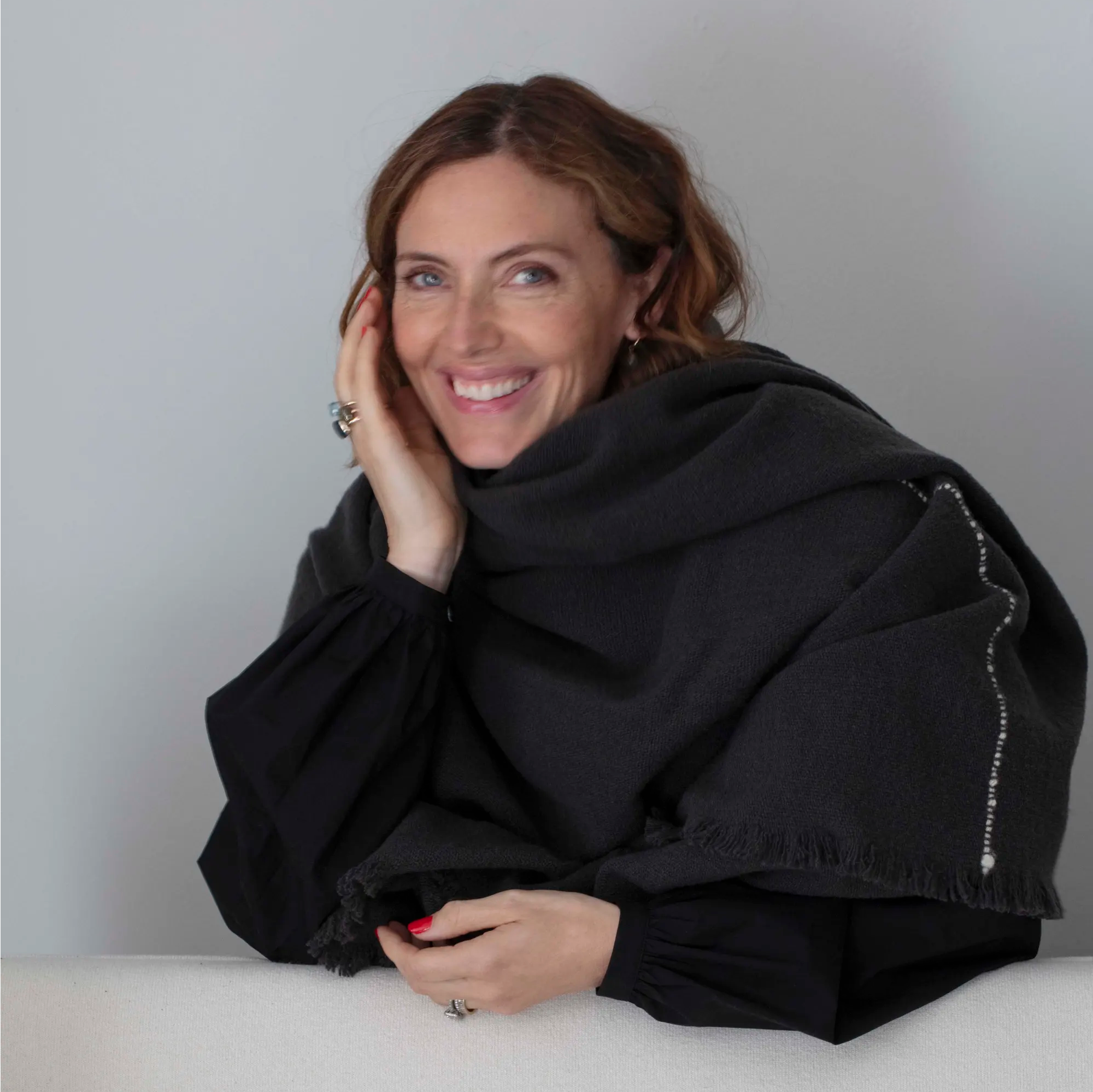 FAYE'S CHRISTMAS GIFT GUIDE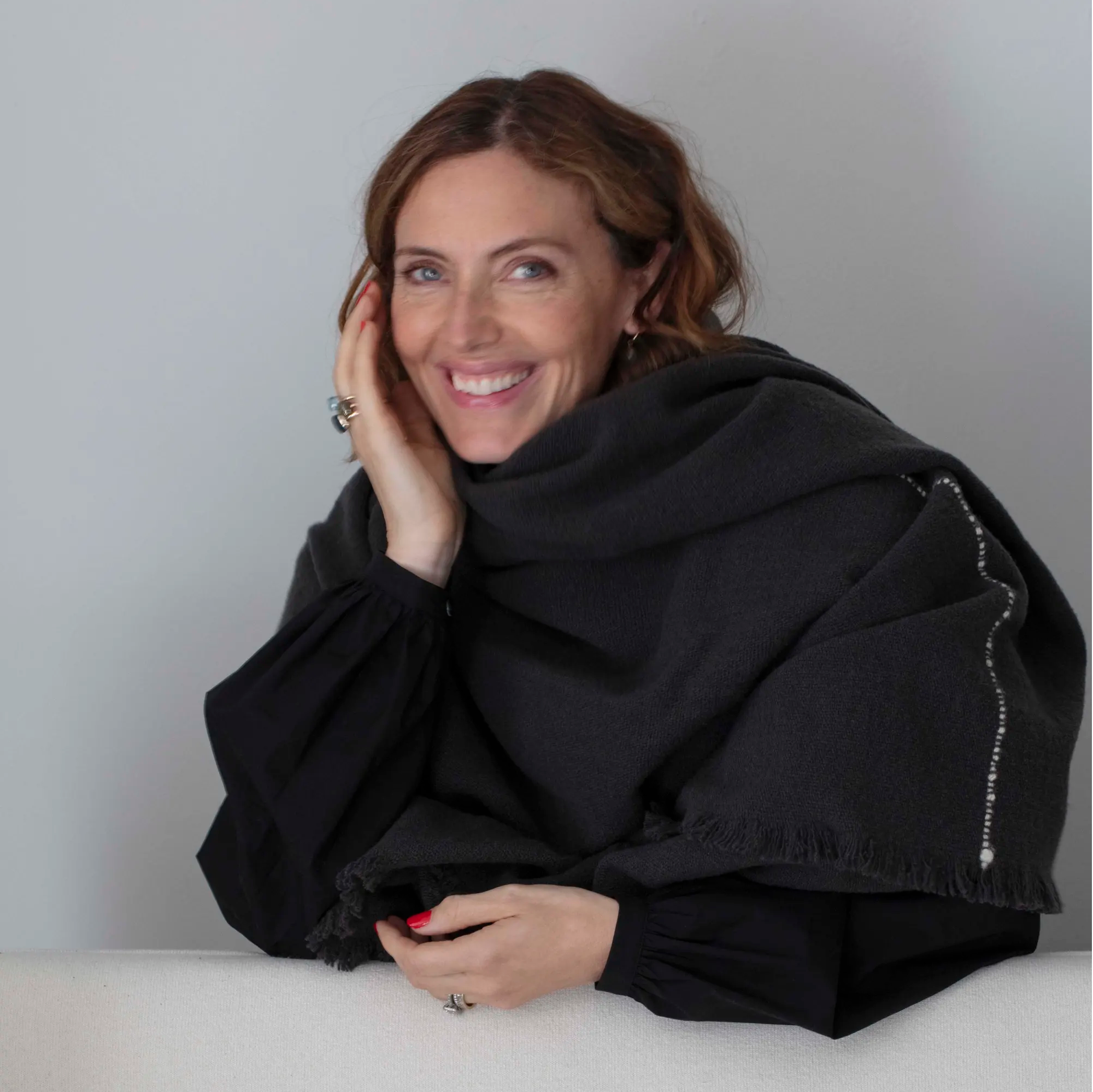 TOBACCO ROUGE NAPKINS
A true textile artist, Gregory Parkinson makes hand-loomed Ikat napkins and tablecloths. A work of art for the table, the hard bit is choosing which ones to order for your Christmas table.

$210 from Gregory Parkinson
Enter TOOGOOD15 at checkout for a 15% discount
MANTRA BEADS
Wound around the wrist or hung around the neck, these Indian bone beads strung on silk thread are firmly on my wishlist this year.

£48 from Rapson de Pauley
Enter TOOGOOD15 at checkout for a 15% discount
GLASS BAUBLES
Hurry - glass artist Michael Ruh opens pre-orders on his Glass Baubles with £10 generously being donated to The Trussell Trust - a network of food banks delivering to those who need it most at Christmas.
£35 from Michael Ruh
URN DECOUPAGE TRAY
Pentreath and Hall is one of my favourite shops here in London. I'm looking forward to serving my mulled wine off one of their decoupage urn glass trays.

£75 from Pentreath & Hall
WILLOW LOG BASKET BY ANNEMARIE O'SULLIVAN
For some reason, like jugs, I can never have enough baskets. This handmade version by Annemarie O'Sullivan will be holding my yule time logs this Christmas.

£700 from The New Craftsmen
SAIUN-DO KYOTA NIHONGA MINERAL PIGMENT SET
Choosing Keeping is a confectionary stop-off for arty types. These pigments in edible colours are on my list to Father Christmas.

£110 from Choosing Keeping
Enter TOOGOOD15 at checkout for a 15% discount on this set.
CHRISTMAS TREE CANDLES
They come with a warning: keep the nylon at bay before you light these real candles on your tree. Manufactum is one of the last places to sell Christmas Tree candles and holders.

£19.80 from Manufactum
CHRISTMAS CRACKERS
Cambridge Imprint is one of those clever places that has mastered the art of doing one thing really well. I'm also planning on ordering their crackers and using their papers to make traditional paper chain decorations with the children.

£39 from Cambridge Imprint
WHISKEY SOUR MIXER
Neighbours and friends to Toogood, Labour and Wait can always be relied upon for stocking fillers. Mr Toogood will be getting this bottle of Whiskey Sour Mixer in his sock this year.

£24 from Labour and Wait
TOOGOOD ELECTRICIAN PYJAMA
We call them PJ's but I will be wearing mine night and day. We have a few pairs left to be snapped up for yourself or a loved one.

£630 from Toogood
Enter TOOGOOD15 at checkout for a 15% discount
MISTLETOE GROW-KIT
Nothing like planning a Christmas kiss. I am so excited to have found this company selling mistletoe to plant up in one of my trees in the garden, ready for Christmas next year.

£15.25 from The English Mistletoe Shop