Toogood x Sessions Arts Club
TOOGOOD X SESSIONS ARTS CLUB
SPIRIT OF EDEN

September 2023
Photography: John William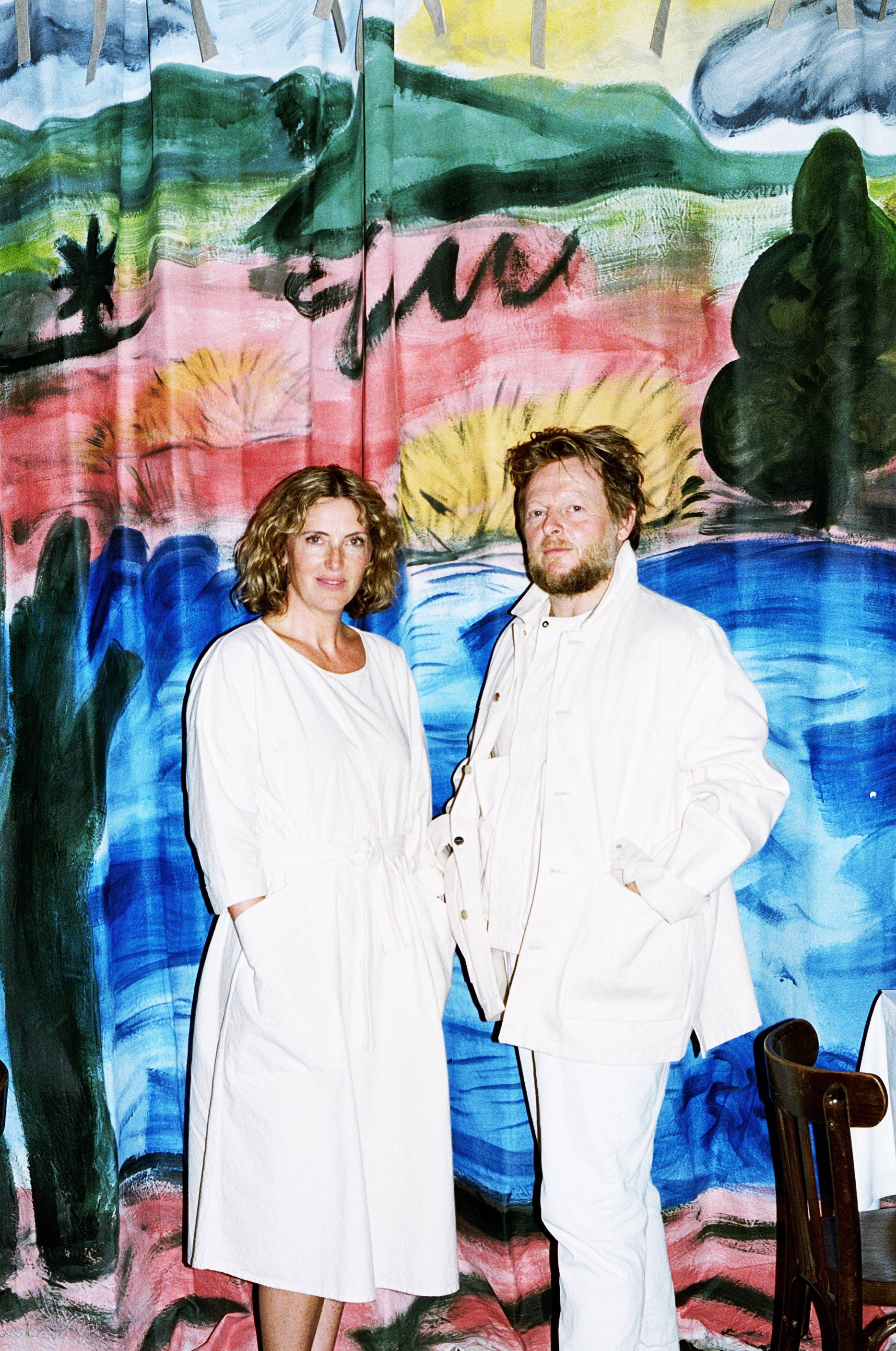 Sessions Arts Club is a place to disappear. A restaurant, bar and performance space build on a studio ethos, hidden away up four flights of stairs in the Grade II listed Sessions House in Clerkenwell. Artist and founder Jonny Gent invited Faye Toogood to redesign the Sessions staff uniforms, and create an installation to take centre stage in the space.
"There's nothing prescribed about what Jonny does. Sessions is the absolutely one of the most creative spaces in London. Once you're through the red front door and up the winding staircase, you escape into an otherworldly space. It's a pleasure to join in with what he's created. Jonny and I first met when I was showing Assemblage 7 in LA. I was wearing a Toogood dress that I had hand painted, and he loved it. I painted him a shirt and that was pretty much that – instant co-conspirators and kindred spirits." – Faye Toogood
"I'm addicted to romance. That's really what all of my projects are about, and it's a quality I see in what Faye does. My first introduction to Toogood was her book "Drawing, Material, Sculpture, Landscape," and straight away I could see this was somebody with an insatiable creative drive." – Jonny Gent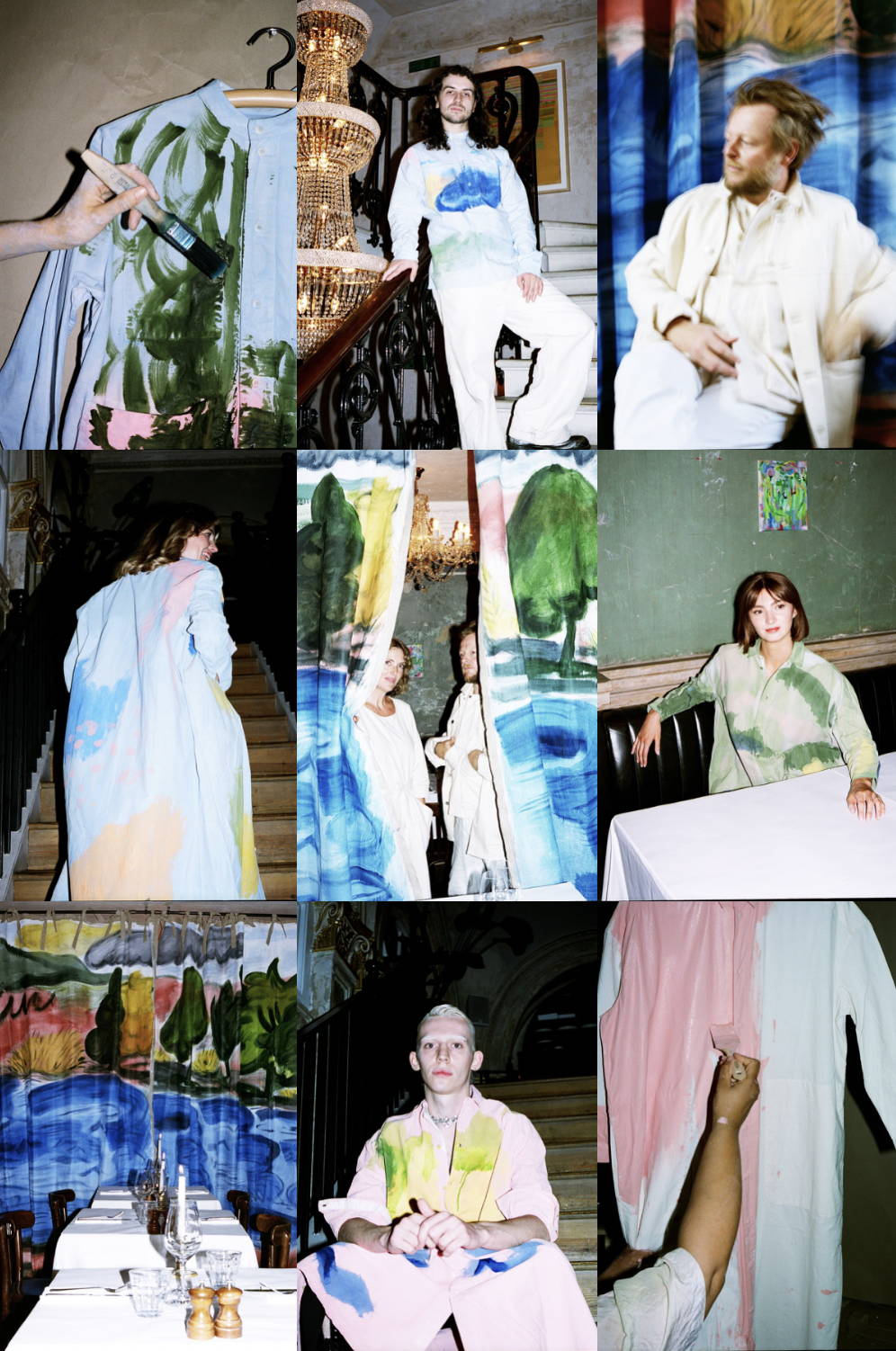 In the middle of the dining room hangs a huge curtain, hand painted with Faye's abstract impressions of the Scottish landscape that surrounds Jonny's Highland project Boath House. Jonny and Faye chose iconic styles from the Toogood archive as the foundation for the uniform. The Locksmith shirt and the Draughtsman dress are archetypal examples of Toogood's universal clothing – fit for every body and adaptable to any personal style. Each piece has been hand painted with the same colours and motifs inspired by the Scottish highlands.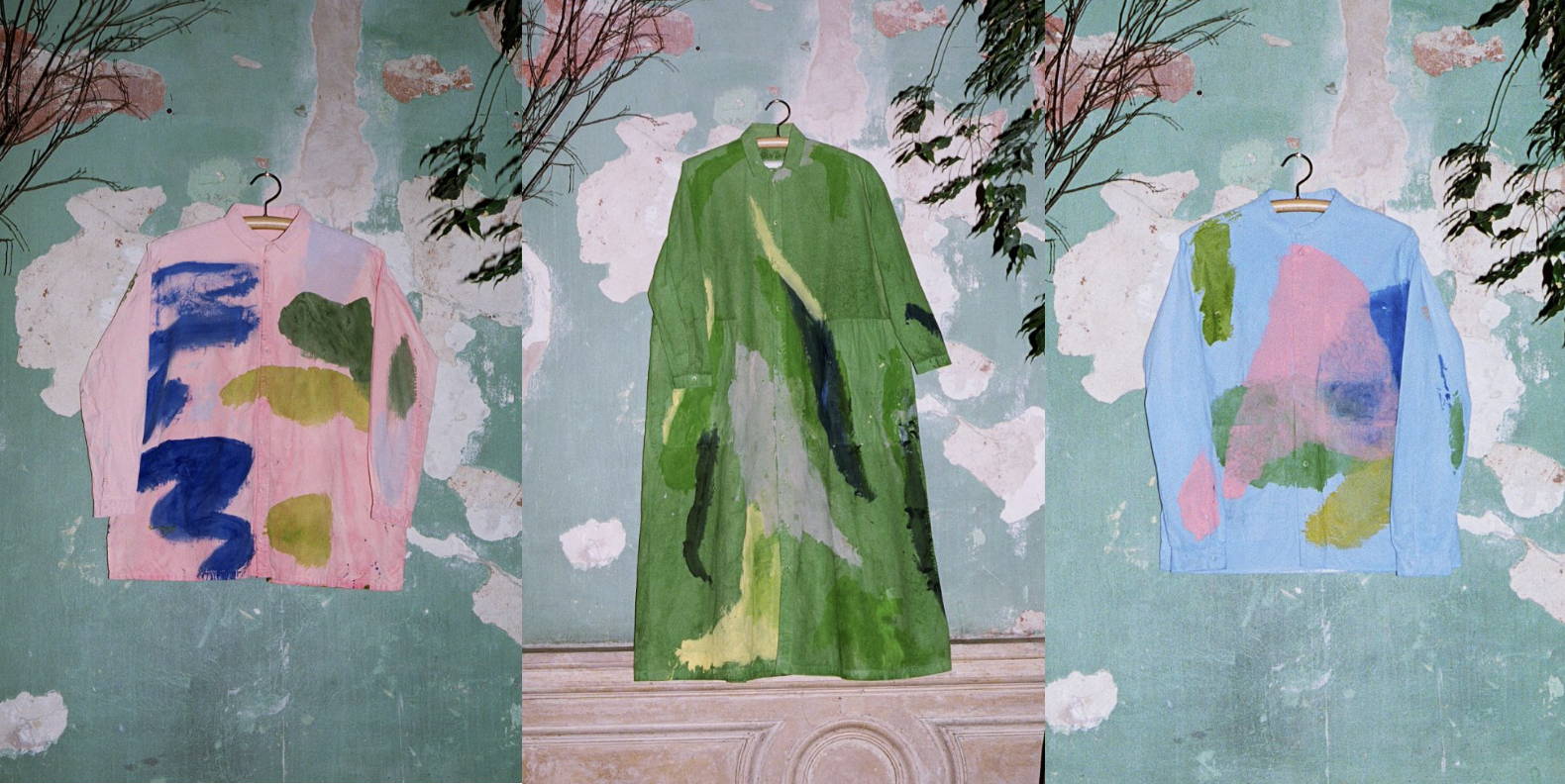 "Jonny described Boath House and the surrounding landscape of Moray Firth with such vigour and delight, I felt like I was there. The paintings are my imaginary impressions of this special part of Scotland. Bringing a little of the Highlands to Sessions, London. The team at Sessions are fluid, fun and fabulous. The word uniform feels a little stodgy for Jonny's gang. I wanted to make them pieces to add to their own dressing-up-box. I'm inviting each individual to express something about who they are. I can't wait to see how Jonny's beautiful, creative team remix the garments we've made." – Faye Toogood
"I always start projects with a word. For Sessions Arts Club that word was Sanctuary. In my head I wanted it to be a creepy little David-Lynchian monastery. It's become this successful, roaring restaurant but I'm making it my priority to find more space for play. We cannot lose the Artist's Studio. A place to disappear." – Jonny Gent