CLAY COURT AT THE QATAR NATIONAL THEATRE

November 2022
Photography: Iwan Baan, Genevieve Lutkin and Qatar Creates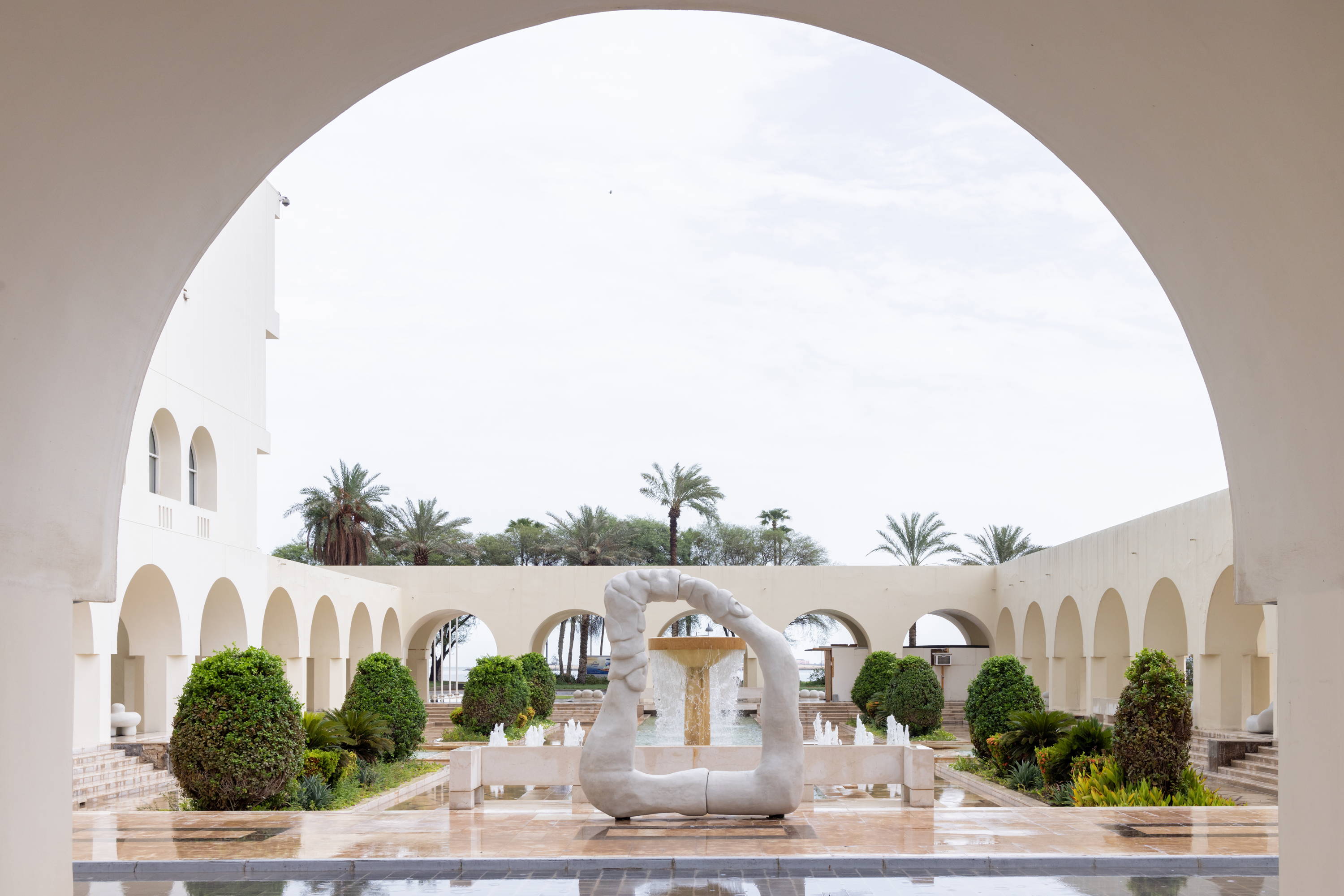 Clay Court is a tactile, monumental project. An immersive display of 17 giant, rounded and rough hewn forms created for the grounds of the Qatar National Theatre. The sculptures are hand-shaped in clay-like cement composite, offering a soft response to the theatre's angular architecture.
Clay Court is part of a transformative public art program, spanning Qatar's cities and deserts. Faye Toogood is one of 39 international artists invited to install works, joining a roster of that includes Jeff Koons, Olafur Eliasson and Yayoi Kusama.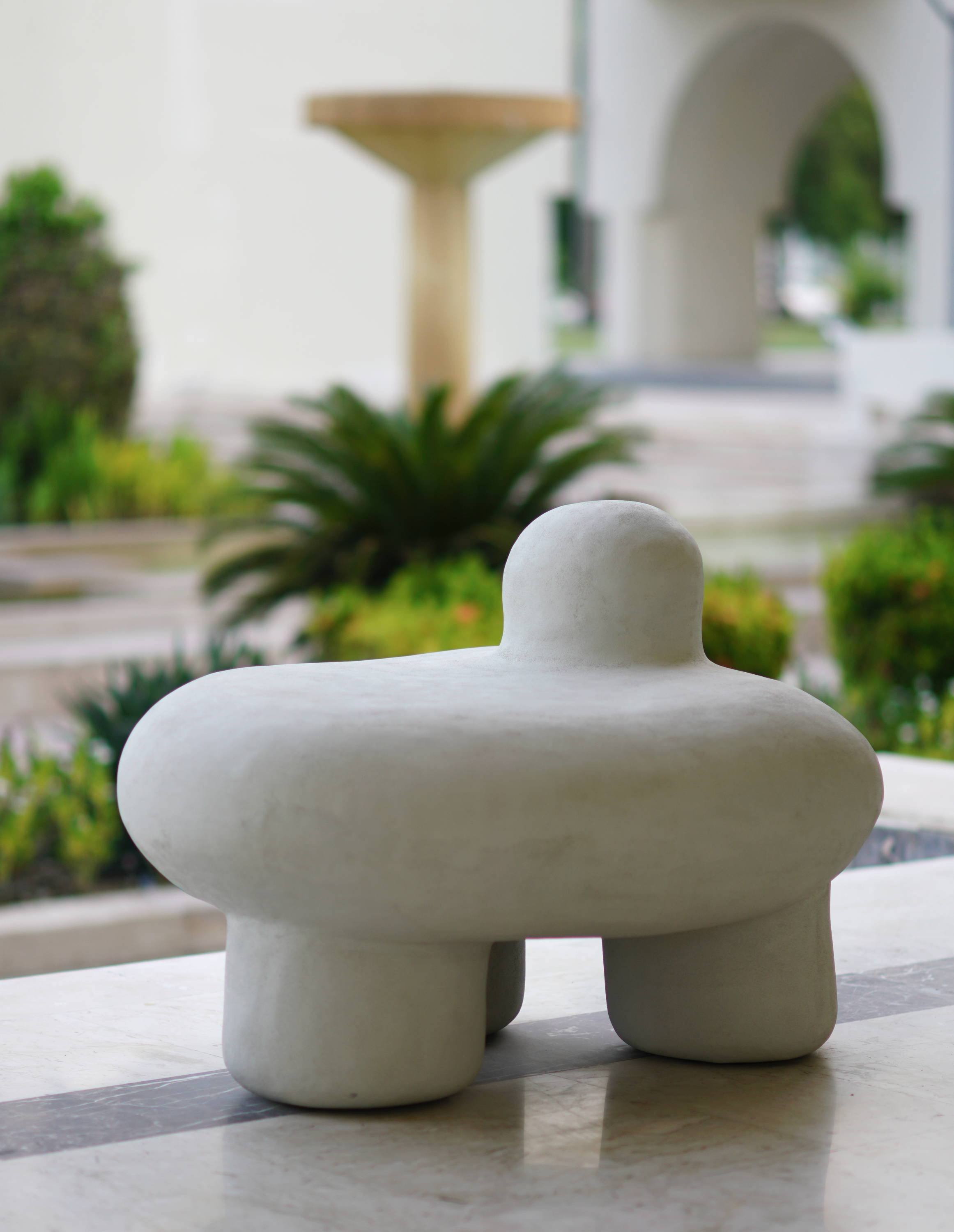 "The theatre courtyard felt incredibly peaceful, but I couldn't find anywhere to sit and enjoy the space. I wanted to play with the idea of the sculptures being truly interactive - forms you could touch, forms you want to sit on. They needed to feel like clay. So although the sculptures are huge in scale they have an inviting softness in material and shape." - Faye Toogood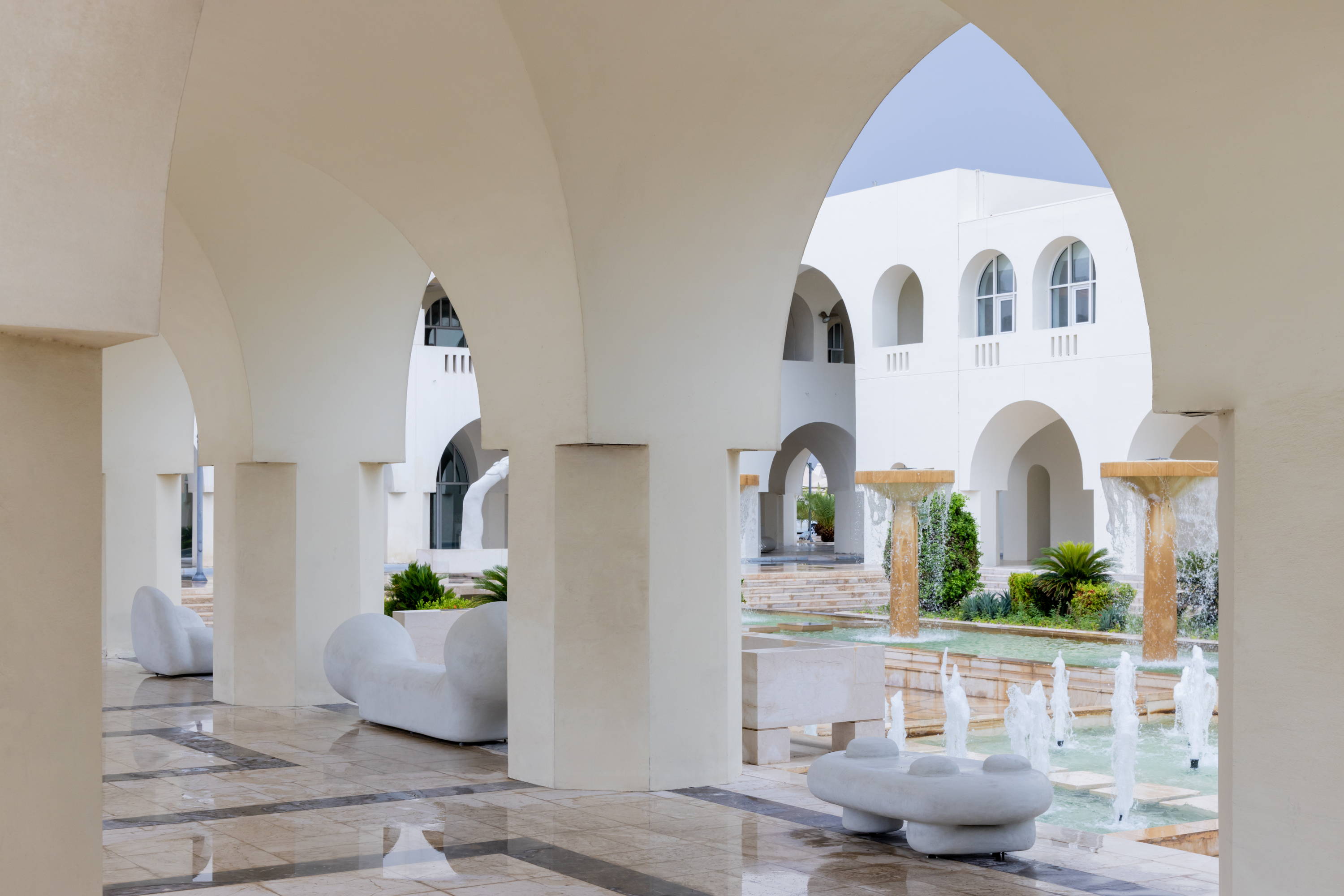 The sculptures developed for Clay Court evolved from Faye's Assemblage 6: Unlearning. 300 playful maquettes made from everyday materials found in the studio, scaled up to life-size works and built from wrought iron and cast bronze. Clay Court explores the maquette's passage into the real world of furniture and sculpture. Permanent, public sculpture retaining the immediacy of the original maquettes.