A few centuries before the abstract expressionists jumped into action, potters in Staffordshire were dripping and daubing their earthenware with bold and free designs. Slip is a creamy mixture of clay and water that can be trailed like syrup to decorate ceramics or mixed thicker to be combed and feathered across plates and pots. The celebrated St Ives artist Bernard Leach was inspired to revive slip-feathering after spreading jam and Cornish cream on his bread at teatime.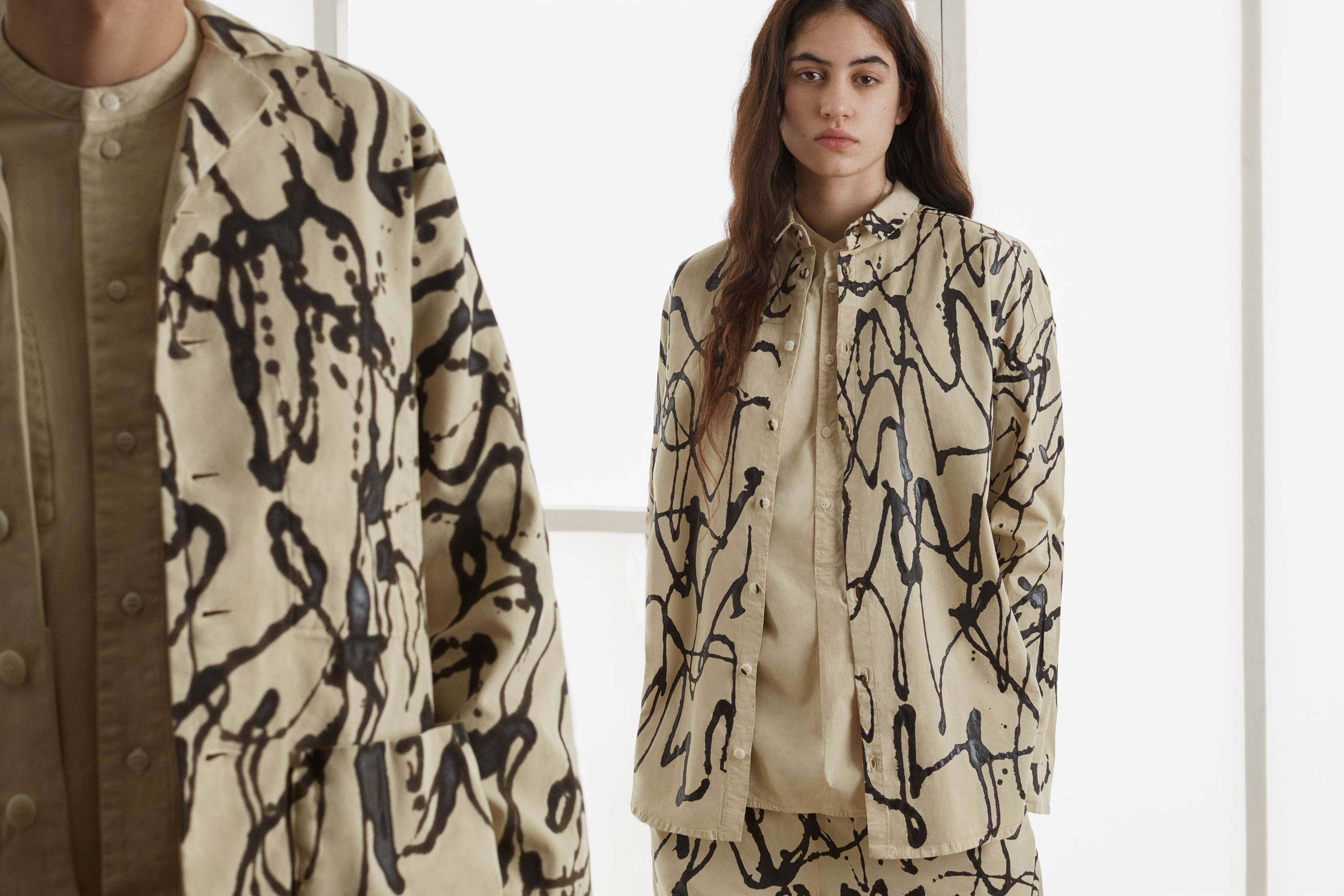 Painted Slipware, Collection 015
There are slithers of Japanese slip-decorated pottery 5000 years old, but slipware is mostly associated with English folk pottery of the 17th Century. Robust, expressive and cheaper to produce than porcelain, slipware became an accessible pottery embraced by the masses. Thomas Toft's wobbly, intricate slipware chargers on display at the V&A inspired Grayson Perry to make his first ever plate.
Continuing the tradition of slip trailing, Toogood has created a limited edition of hand-painted garments. The Draughtsman Shirt and Dress, The Baker Trouser and The Photographer Jacket have been crafted in buff coloured organic canvas, then trailed with paint. The gigantic Toogood Tote is also available in this slipware inspired finish.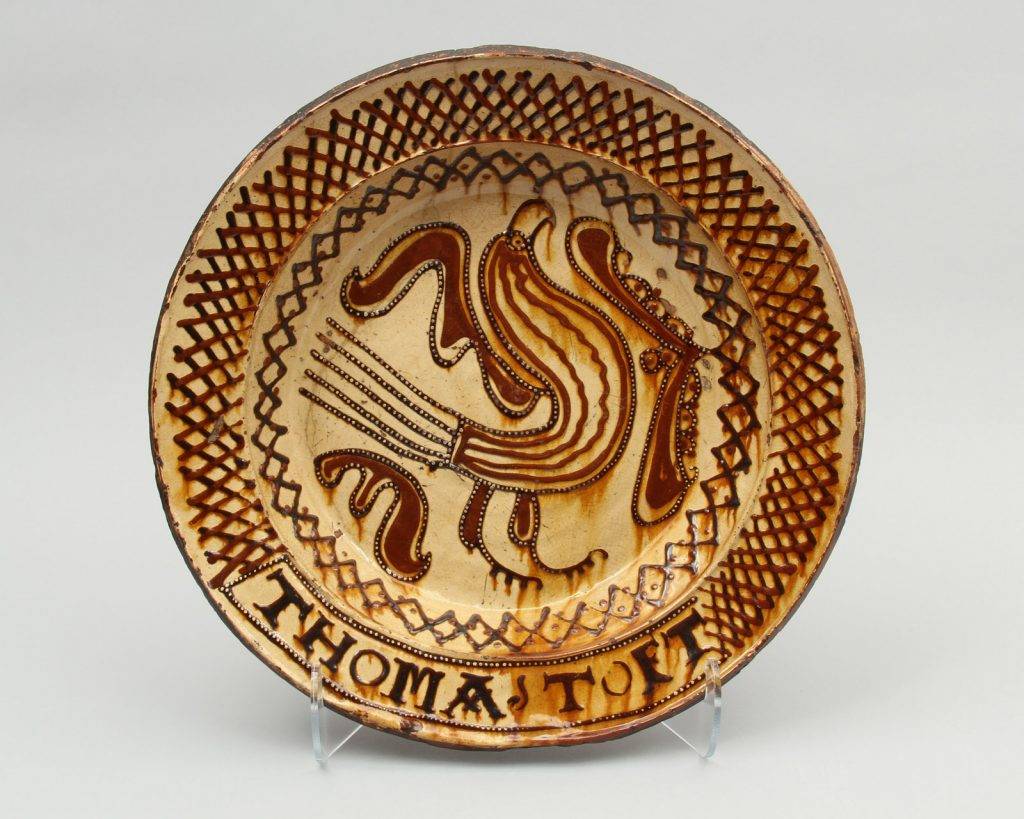 Thomas Toft, Charger, Metropolitan Museum of Art
"I started working on Collection 015 during a period of collective domesticity. Not able to visit antique shops and car boot sales, I was shopping on Instagram when slipware ceramics suddenly caught my eye. Glowing in their brown-glazed glory, covered in gold zig-zags, I started collecting these beautifully naive pots, dishes and jugs.
When Erica and I were children, our father would take himself off to the pottery club and bring home big chunky pots he made with his massive hands. I remember eating feasts of mussels out of huge bowls decorated with slipware fish. He wasn't that happy at work, but he found a lot of joy in pottery and birdwatching, When I look at these pots, they have a calming power. They are symbols of a rural, unpretentious space." - Faye Toogood