Faye Introduces Collection 018 | SS23
FAYE INTRODUCES COLLECTION 018 | SS23

Feburary 2023
Photography: Clare Shilland, on location in Hastings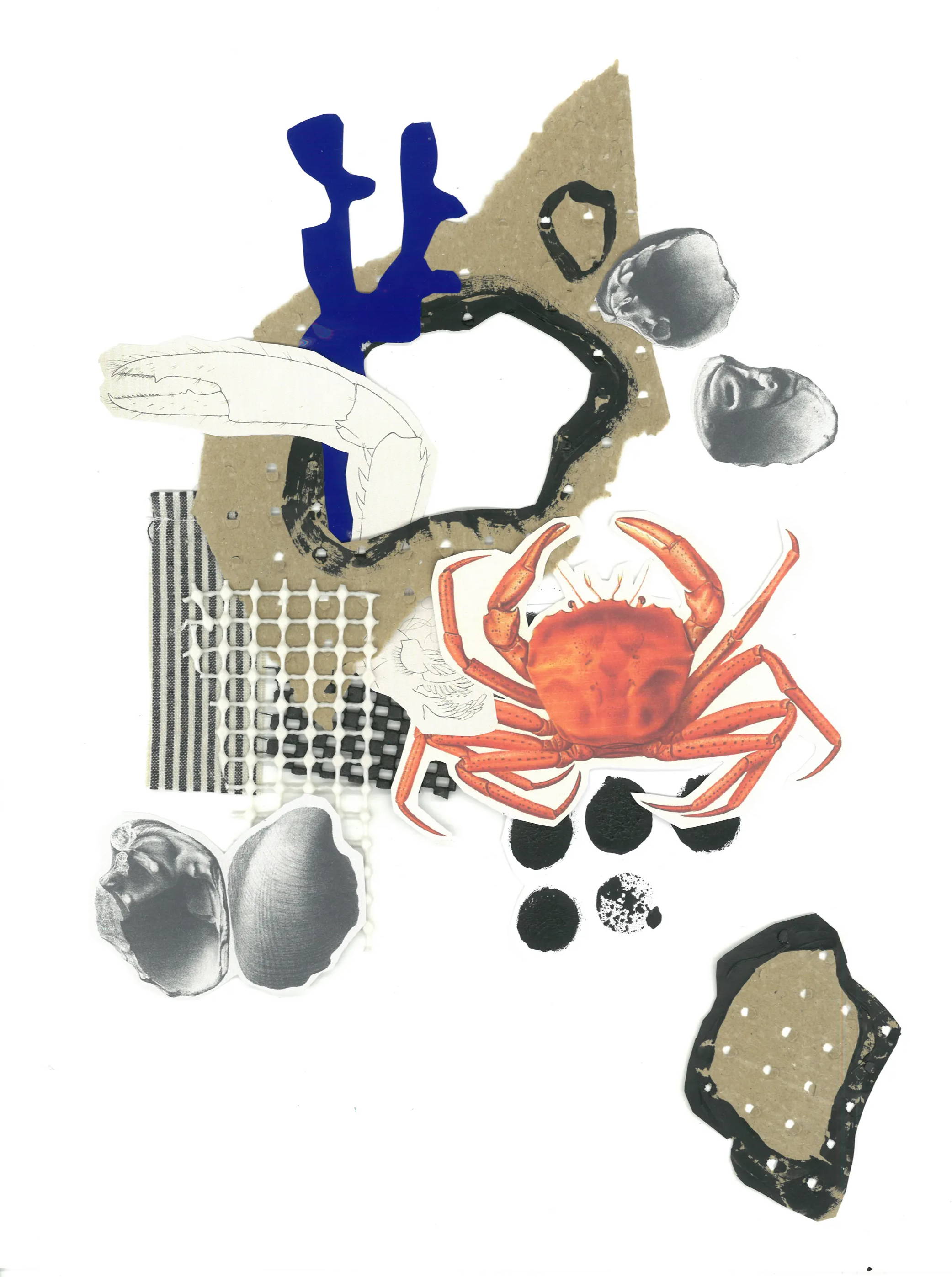 Dear Friends,
As you know I am a beachcomber at heart. I can always judge a good walk by how full my pockets are at the end of it. We have a bowl at home where we keep all the sea glass collected over the years. Collection 018 began just like the first day of so many of my holidays, with a brisk morning stroll on the sand.
The enduring allure of the seaside is simplicity. Fish and chips in newspaper on the beach, crabbing with a makeshift line, collecting shells, stones and plastic to be endlessly sorted and rearranged. Being outdoors constantly, no matter what the weather is. Picnics in the freezing cold and ice cream cones despite a distinct lack of sun in the sky. There's something magical about those moments. I really remember them from childhood - shivering in a towel trying to make the best of it.
I am incredibly inspired by the work of Eileen Agar, especially her assemblages of washed-up treasure. Many of her surrealist, coastal collages combine these found objects with graphic cut-outs, bold shapes and bits of old magazines.
For Collection 018, we created our own seaside collage and applied it to a silk scarf and a T-shirt.
When holidaying by the sea we take part in beach cleans, and seeing all of the bits of plastic, ropes and nets reminded me of Agar's work. This is also where we found the colour palette for Collection 018.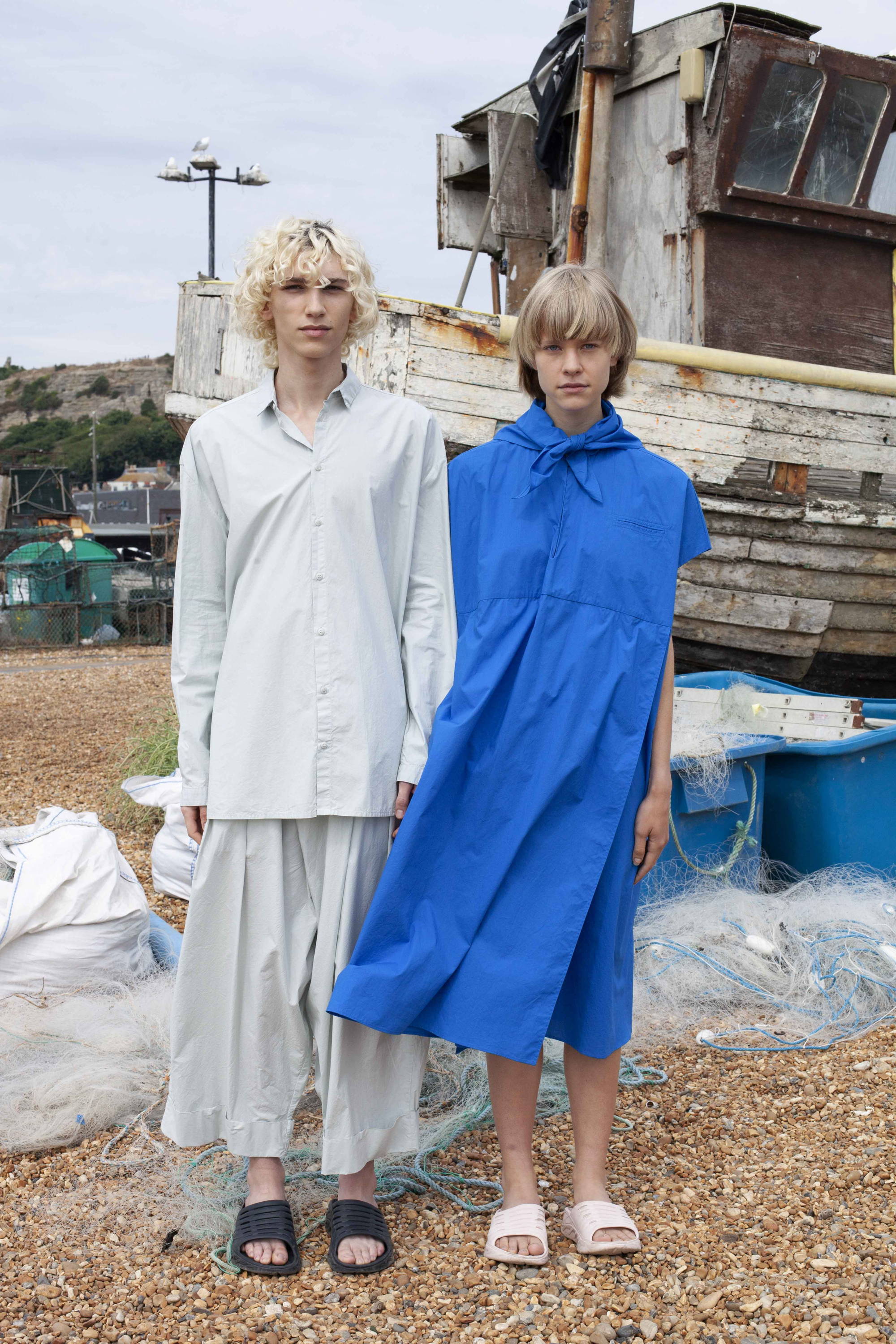 We developed a rubber screen print in the orange of a bright orange buoy. Garments are laid flat and entirely covered in colour, with unprinted folds purposefully left raw. Part of the collection used an incredible regenerated nylon made from waste plastic that otherwise would have found its way into the ocean.
If you are by the sea you need a Breton stripe and our interpretation is inky and hand-painted. A daubed-on languid kind of stripe. Throughout the collection there are knotted rope details, oversized envelope pockets and detachable neckerchief collars.
There is a real sense of play: Artists out in the elements, on holiday but still compelled to create. Making something out of nothing. A raw joyful simplicity.
I hope you enjoy looking through our collection book below.
Love Faye