NATURE NURTURES | CELEBRATING THE LANDSCAPE
Celebrating the Landscape
In 1996, Country File's Richard Mabey published Flora Britannica "A Domesday Book of the popular culture of British plants." Mabey had set out to ask British people if nature had "dwindled to no more than an object of nostalgia in their lives." Flora Britannica is woven from thousands of stories, snippets and snapshots gathered directly from the public over a period of years, and is a monument to the ways nature is still entwined in everyday habits and beliefs. An ecology of our landscape, a jewel box of folklore and a portrait of Britishness.
Ten years later, the Oxford Junior Dictionary deleted the word buttercup to make room for broadband. Acorn, beech, bluebell, conker, cowslip, dandelion, fern, hazel, heather, ivy, lark, mistletoe, nectar, newt, otter, pasture and willow. Gone. Our relationship with nature is complex and mutable, just like the weather battered landscape. Nature writer Robert Macfarlane suggests "the real subject of landscape writing is not landscape, but a restructuring of the human attitude towards nature—and there can be few subjects more urgent or necessary of our attention than this." In the decades since Flora Britannica, the deforestation of the dictionary... we have never been so concurrently frivolous and thankful for the nature around us.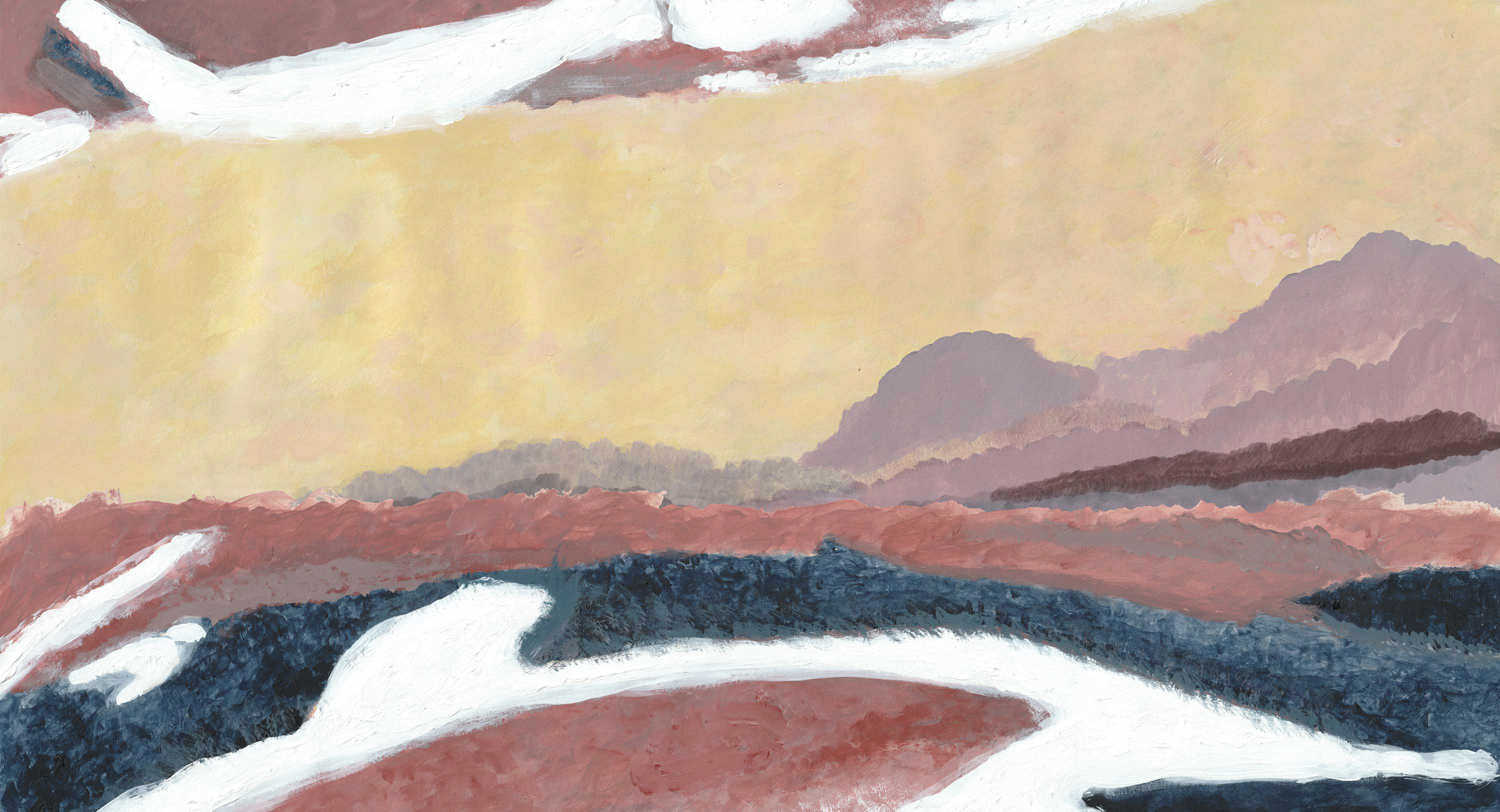 Perhaps Joni Mitchell strums and sums it up most succinctly - That you don't know what you got 'til it's gone. Over the last year, for many of us The Daily Constitutional has taken on a mythological importance, whether your local landscape is rolling hills and crashing waves, or a higgledy inner city canal pathway with rumbling overhead traffic. The Irish poet Patrick Kavanagh wrote "to know fully even one field or one land is a lifetime's experience. In the world of poetic experience it is depth that counts, not width. A gap in a hedge, a smooth rock surfacing a narrow lane, a view of a woody meadow, the stream at the junction of four small fields - these are as much as a man can fully experience."
"It's kind of amazing to do the same walk, day in day out. To be aware of things changing and evolving, the seasons, all irrespective of what's going on in your life or going on in the world. This may be a cliché, but it is true. You walk out one day and there might be blinding sun sparkling on a river. The next day there's a massive cloud that completely changes everything, suddenly making the water pitch dark. It can help make your problems feel very insignificant." - Faye Toogood
Landscapes were the main inspiration behind Toogood's Collection 014. A dream of distant hills shaped by nature and shaped by labour. One of the most potent images of the British landscape is that of ploughed fields, spread like a patchwork blanket across the country. In the book Four Fields Tim Dee rhapsodises "fields offer the most articulate description and vivid enactment of our life here on earth, of how we live both within the grain of the world and against it." To Dee, fields are the greatest land art on the globe – a beautiful notion. In Toogood's Collection 014 the Astrologer Dress, the Draughtsman Shirt and the Gardener Shirt are all made from print splashed cotton poplin, inspired by watercolours of ploughed fields. These landscapes are hand quilted in the limited edition Ploughed Fields Patch made from collection offcuts and a delicate wadding - appliqued onto The Painter Top and The Farrier Jacket.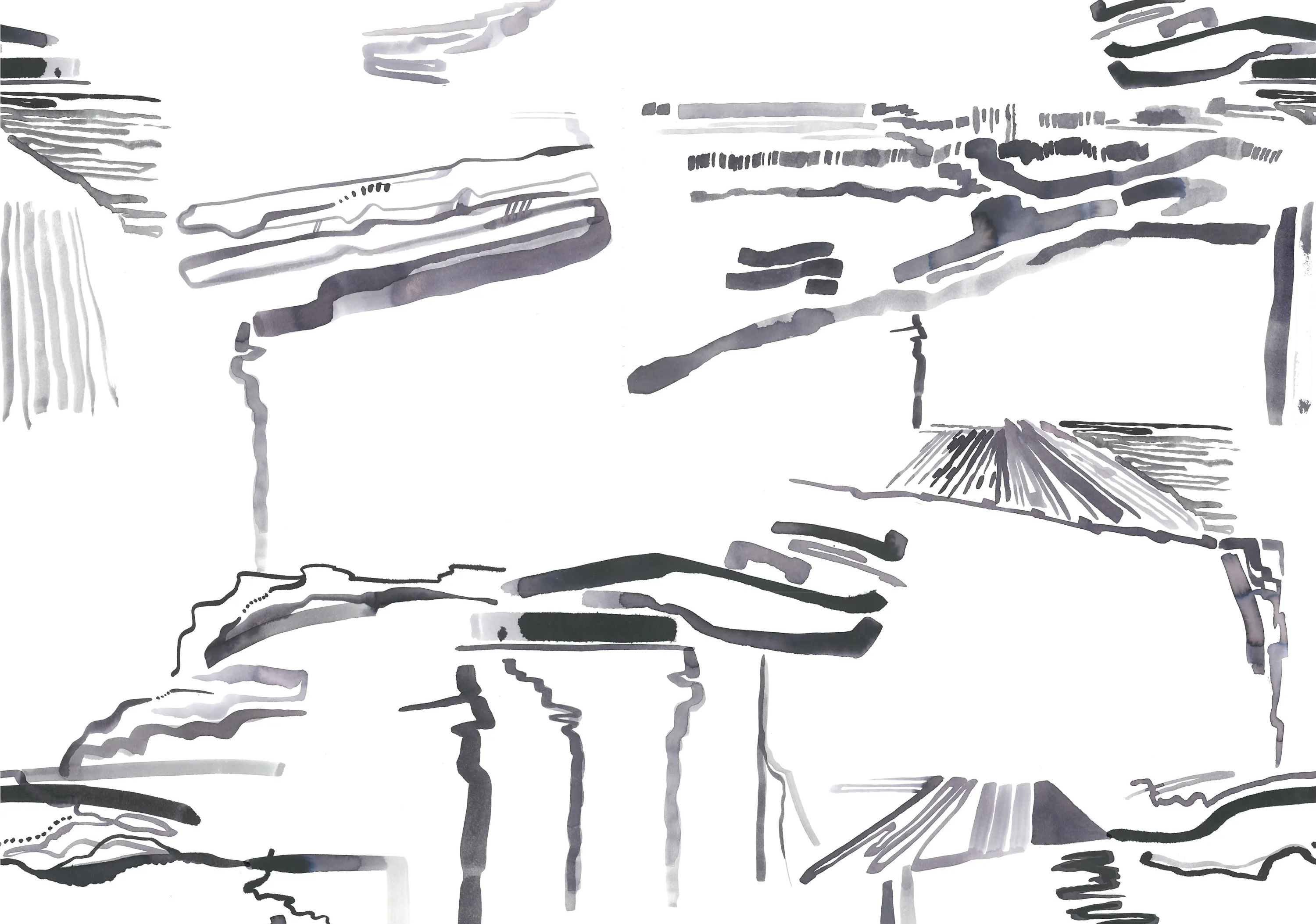 Talismanic ceramic pendants are also made in the image of ploughed fields, designed using corrugated cardboard ripped and applied onto string. Toogood has taken these fleeting moquettes and rendered them in tactile porcelains with fine washed silk cord that is dyed naturally using black beans.
"The artist Lucie Rie made incredibly pure bowls and vases, but then she also did these amazing ceramic buttons, with really beautiful glazes in different colours. The ceramic pendants weren't about remaking Rie's buttons, but the idea of having something so precious and tactile on your person... being able to wear it. They are surprisingly light actually, you think they'd be really heavy but they're not." - Faye Toogood
Richard Mabey illustrates Flora Britannica with paintings by Paul Nash – another key inspiration for Toogood Collection 014. As a young artist Nash wrote in a letter "I have tried...to paint trees as tho' they were human beings...because I sincerely love and worship trees and know that they are people." The signature print of Collection 014 is White Horse, a design inspired by the giant white horse carved into the chalk downs at Uffington in Oxfordshire. The print is infused with the pastel and earthy tones of Nash's painting Shore and is printed on fluid silk satin for the Gardener Shirt Short and Bellringer Skirt, or cotton poplin for the oversized Printer Top and long Machinist Trouser.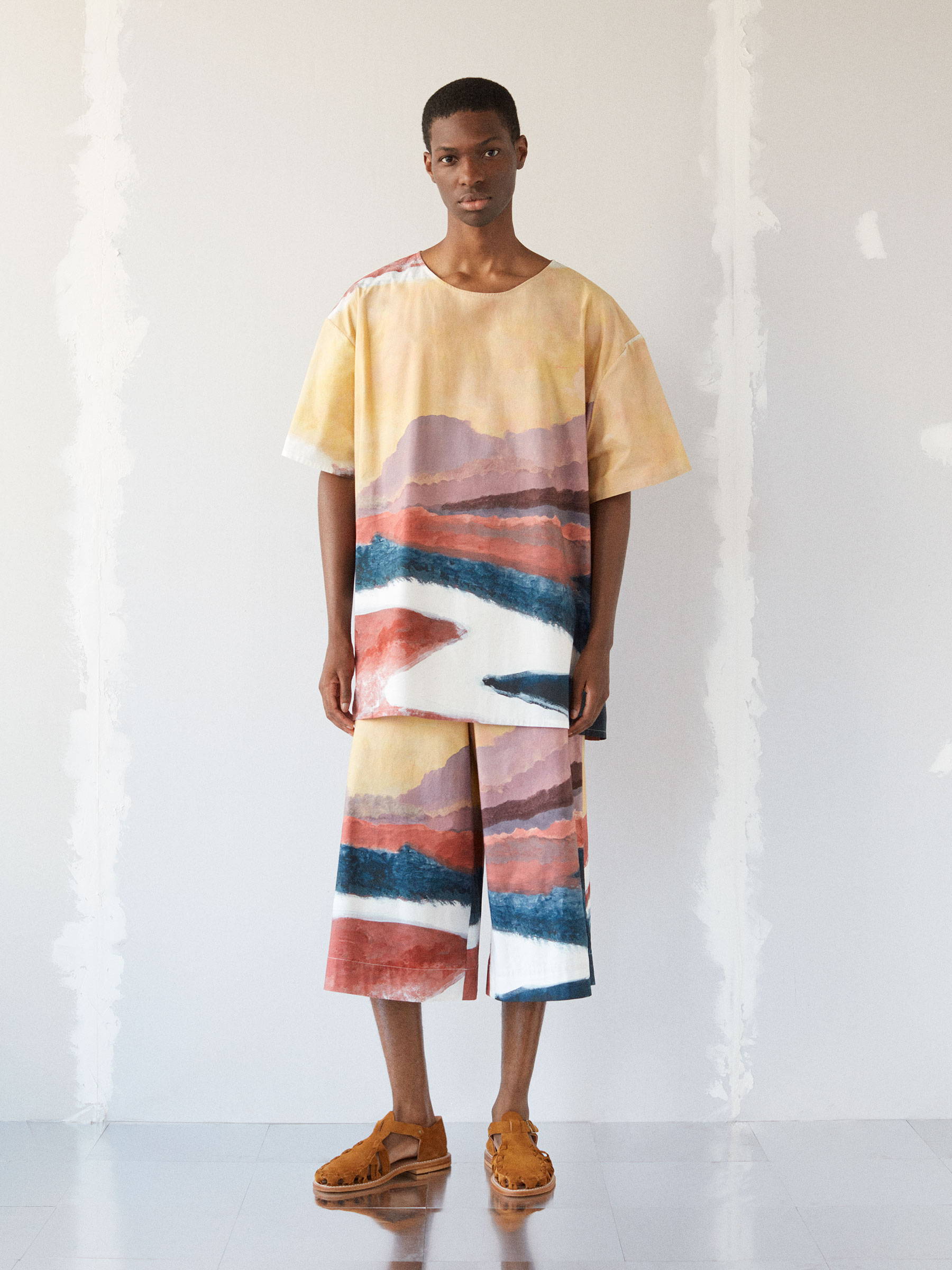 The memory of this landscape and the work of Paul Nash echo through Toogood's limited edition, intricate and hand-made Layered Landscapes. Hold the chalk fabric of the Astrologer Dress and Ceramicist Shirt to the light and you see hand cut and stitched lines forming a landscape that moves around the garment.
"That landscape has always held a certain power for me. When I was 19 I went on a sort of pilgrimage with my then boyfriend. We were in a clapped-out old Mini with Mercury Rev and Stevie Wonder on the stereo. No money, no parents... it was our first time being kind of grown up. We stayed in a bed and breakfast – flowery, charming and totally inappropriate for two 19 years olds on their weekend away. At that time I was quite into Stonehenge, crystals... And the power of that big horse was crazy and magical. It still is." - Faye Toogood