NO LABELS | THE RICH BROTHERS
NO LABELS
THE RICH BROTHERS

Interviews with like-minded creatives and progressive thinkers who, like Toogood, refuse to be labelled.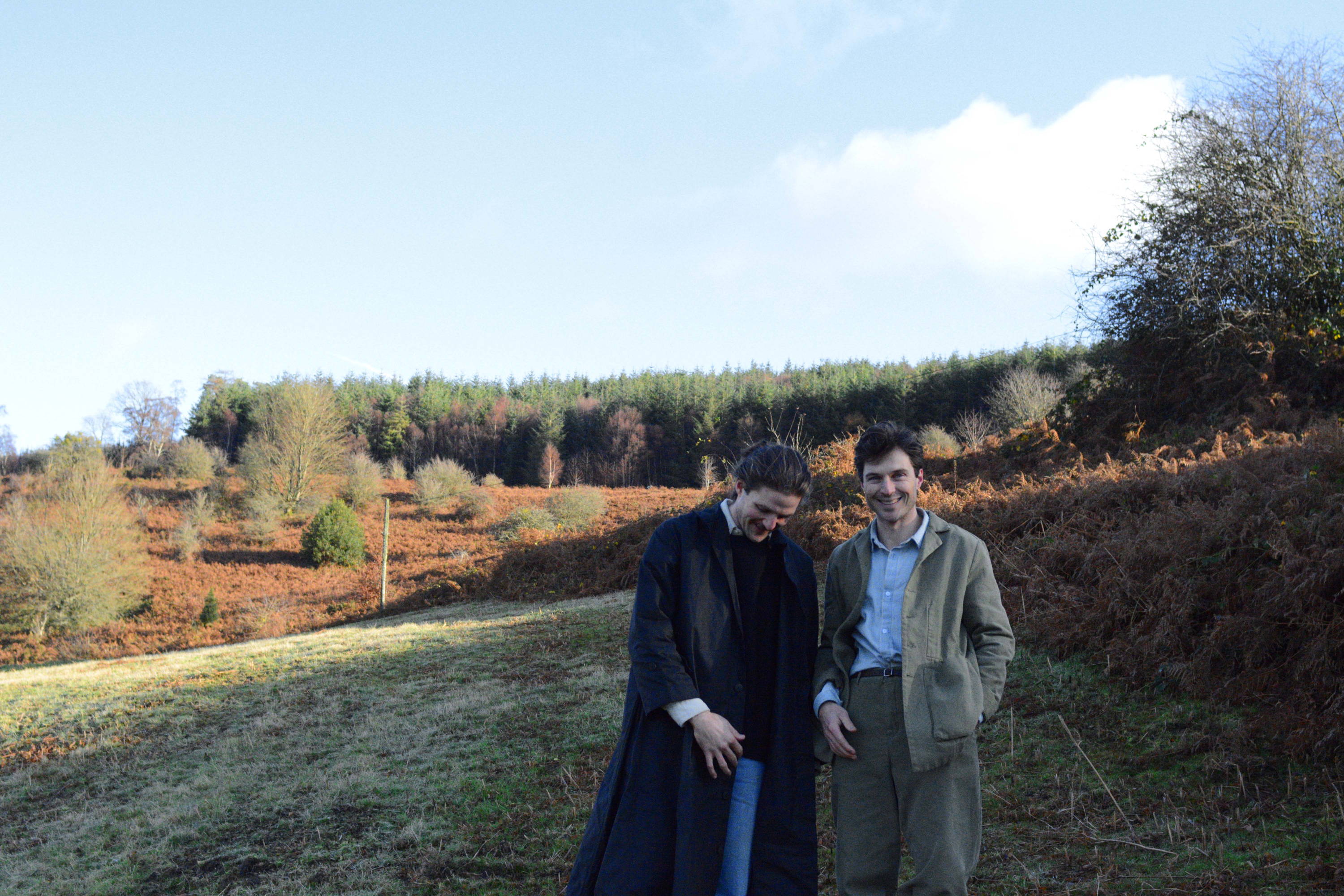 Next in our interview series, we speak to landscape designers Harry and David Rich. As the youngest ever gold-medal winners at the Chelsea Flower Show, the pair fuse contemporary landscape architecture with natural horticultural beauty through their company Rich Landscapes. More widely known as the faces of BBC's Garden Rescue, Harry and David have quickly become pioneers of modern British gardening.
Where is home for you and what makes it home?  
Home for the both of us currently couldn't be more different.
H: For me home is mid-Wales, in an old cottage alongside a stream and surrounded by woodland. I fell in love with the approach to the house, which winds up through common land bordered by bracken, oak, alder and hazel which pushes through the undergrowth to form an ever changing landscape. It's home to me because it's isolated, connected to nature and shared with my wife Sue, baby Indigo and black lab D'arcy.
D: For me home is also mid-Wales, but I'm currently living in London. It's definitely a different pace but one that keeps me interested, but my time there is finite. I will at some stage retreat with my wife-to-be Tamara to a more simple life of home grown produce, fresh air and hopefully some freshly laid eggs.
What do you create or make?
We create gardens.

What's currently on your kitchen table?
H: To be honest, it's always in a state of chaos. Currently it has my oil pastels and sketch books scattered across. But once in a while when it is tidy, it homes cut flowers, wooden bowls and woven mats.
What object do you value most and why?
H: My old spade. I know it's not good to be precious over objects but it brings me joy every time I use it.
D: My wallet. Made by a good friend, I'm already on my second and he's not making them any more.
Where is your favourite view?
H: I have to cross a bridge to get to my house, I always look up stream to the framed view through the Elm trees. If I'm lucky I get a glimpse of the kingfisher that occupies that stretch but it's mostly always the black bellied dipper.
D: The lane to our Mum and Dad's house. The road rises above the wide hedgerows and surrounding farmland. I love the furrowed fields and old oak trees.
What is the most worn item of clothing in your wardrobe?
H: Chore trousers and jacket, always cobalt blue.
D: Denim jeans and knitted jumper.
What book is on your bedside table?
H: Currently it's Julia Donaldson's The Snail and The Whale. I read it to my daughter before bed every night. But currently I feel it's more for me than her.
D: Wilding by Isabella Tree

What would improve your life?
H: Finding the time to finish my garden.
D: Getting a dog.
How do you learn?
We learn through everything we do, every project brings new experiences. Reading and studying the greats and keeping our eyes open when visiting new places.

What is freedom to you?
To answer to and question only ourselves, the freedom to pick and choose the projects that shape us.
There is no better feeling than to wake up, hang out with your brother, doing what you love. It's felt like we've worked very few days in our lives.
Harry and David are photographed in the Photographer Jacket in Lichen and Forest, the Welder Top in Flint, the Bricklayer Trouser in Lichen, the Engineer Trouser in Textured Cotton, the Fisherman Jumper in Chalk, the Explorer Jumper in Flint and the Artist Coat in Waxed Cotton Flint.
Harry and David Rich are landscape designers based in Mid Wales and London. After setting up their company Rich Landscapes in 2013, they became the youngest team to win gold at the RHS Chelsea Flower show in 2015.

Their BBC television show Garden Rescue, along with their 2017 book 'Love Your Plot', has cemented the duo not only as highly creative garden designers, but also as cheery, down-to-earth pioneers of the next generation of British Horticulture.

Harry and David are currently designing Harry's garden in his home in Wales, where he also works as an artist at harry-rich.co.uk and @harryrich.art.
Future projects also include a network of outdoor spaces for Heckfield Place and a garden for Swedish luxury hotel Ett Hem.