STILL LIFE:
ARTIST AND BOTANICAL STYLIST YASUYO HARVEY ON SEASONAL SIMPLICITY

July 2023
Photography: Yasuyo Harvey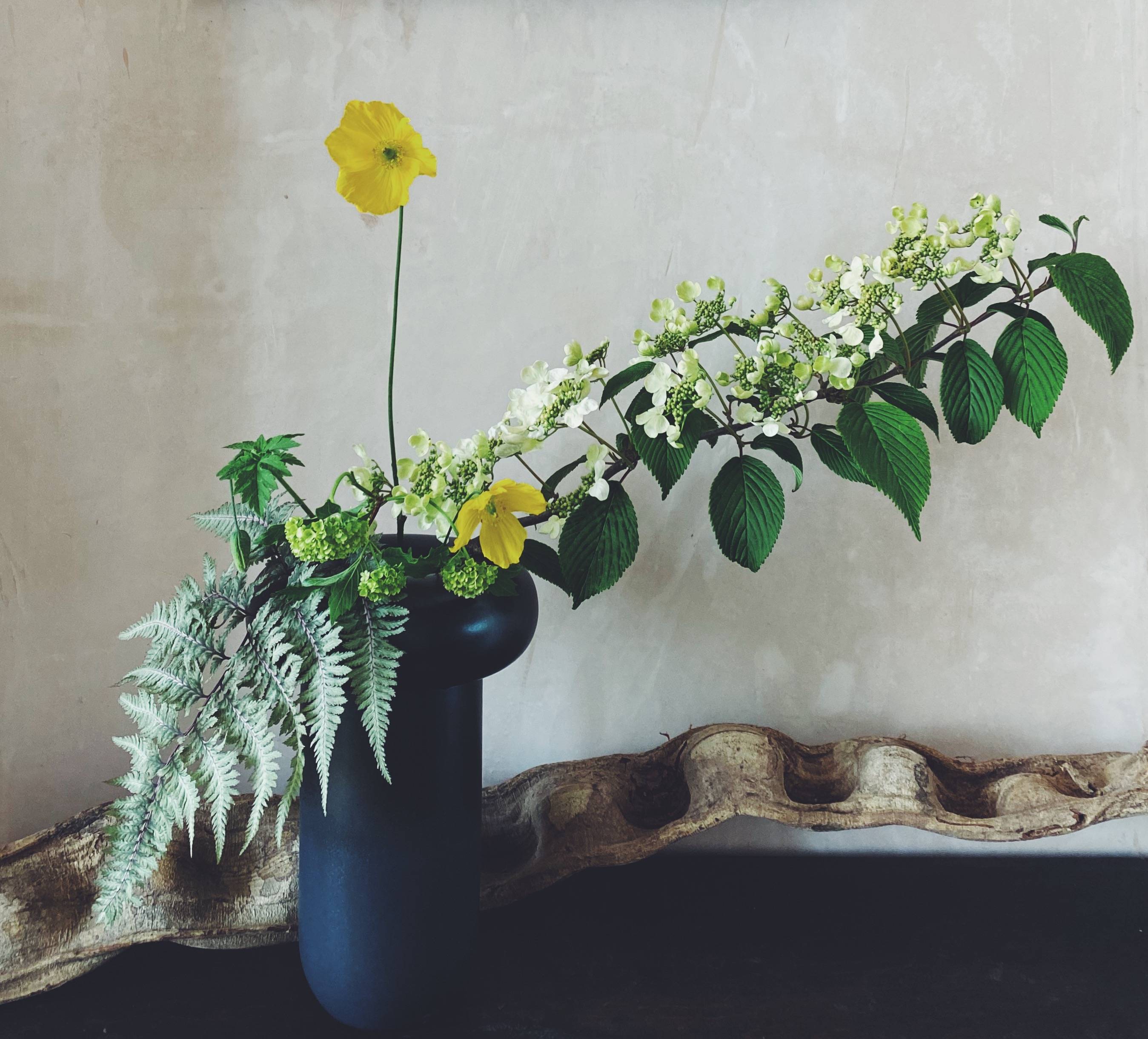 I was born in April and my favourite season is Spring. I love magnolias and cherry blossoms, and finding new signs of growth in my garden. I have three types of cherry trees in my garden and would love to plant a fourth. The smell of Sansho pepper in the garden reminds me of my childhood. In May we make Takenoko no Kinome Ae – bamboo shoots dressed with a paste of white miso and Sansho leaves.
The arrangements you see here were made using flowers from my garden. I like using seasonal flowers and keeping it simple. In my own home I like a couple of stems in a beautiful vase, and I don't mix too many of flowers. Arranging the flowers is just one side of loving botanicals for me. I love the process of growing plants, preserving them, cooking with them. Watching a season bloom and end.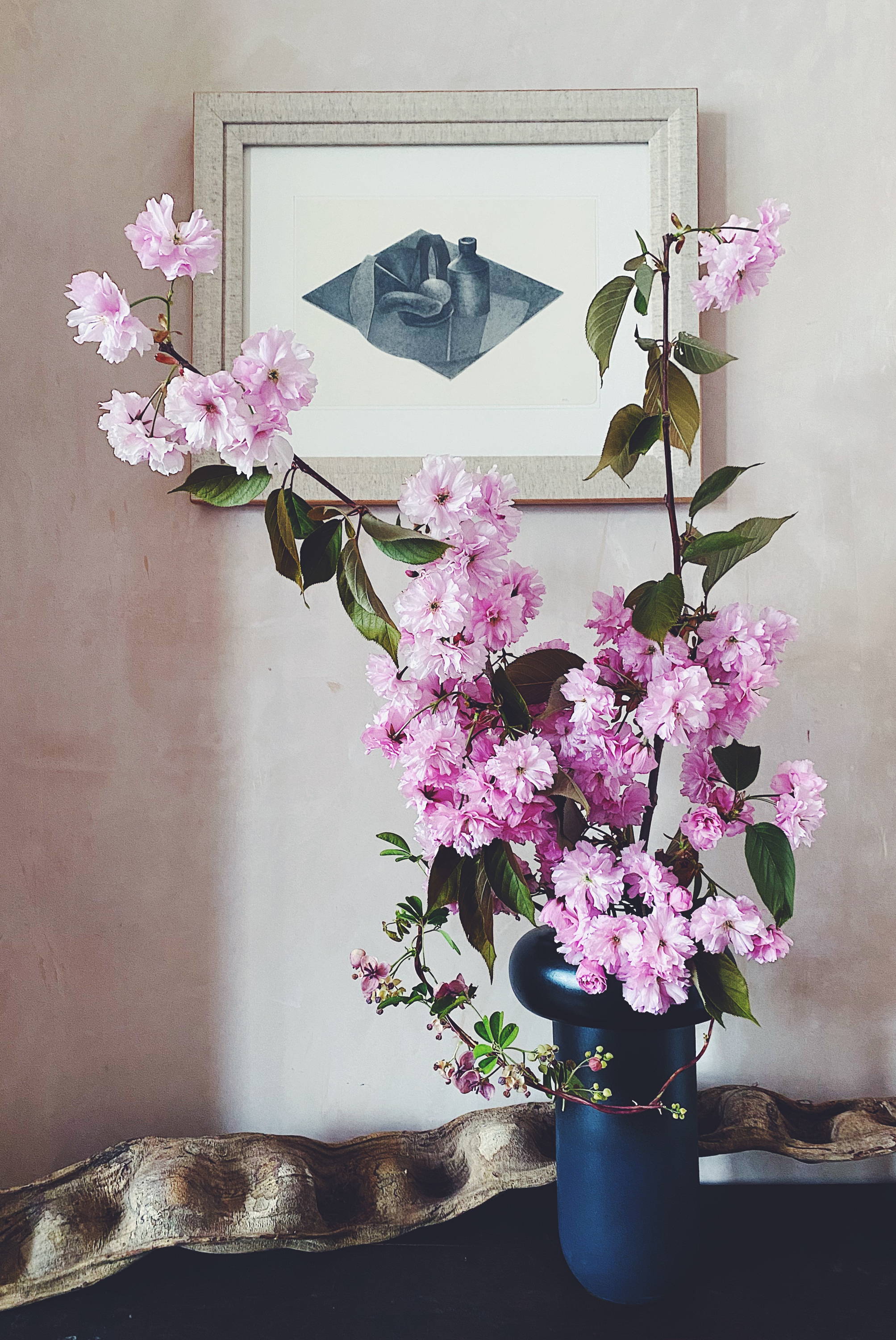 I am a keen gardener and I love any style of garden. There is always something to learn or admire. Hauser and Wirth Somerset by Piet Oudolf is one of my favourite gardens. A beautiful place with beautiful architecture. I like to focus very closely on the details of a flower, or zoom right out and observe a landscape of grass and flowers, structures and textures. Derek Jarman's Garden in Dungeness. It is very emotional and a special place to me.
I don't have any rules when it comes to flowers at the dinner table, or how to style a special occasion, but I would encourage people to try growing something, harvesting it and arranging it. It will bring you great satisfaction. Also, adding a stem of fern or a branch or even dried botanicals to the flowers bought from the shop will give a lot of character to your vase.
- Yasuyo Harvey