August 2023
Photography: Clare Shilland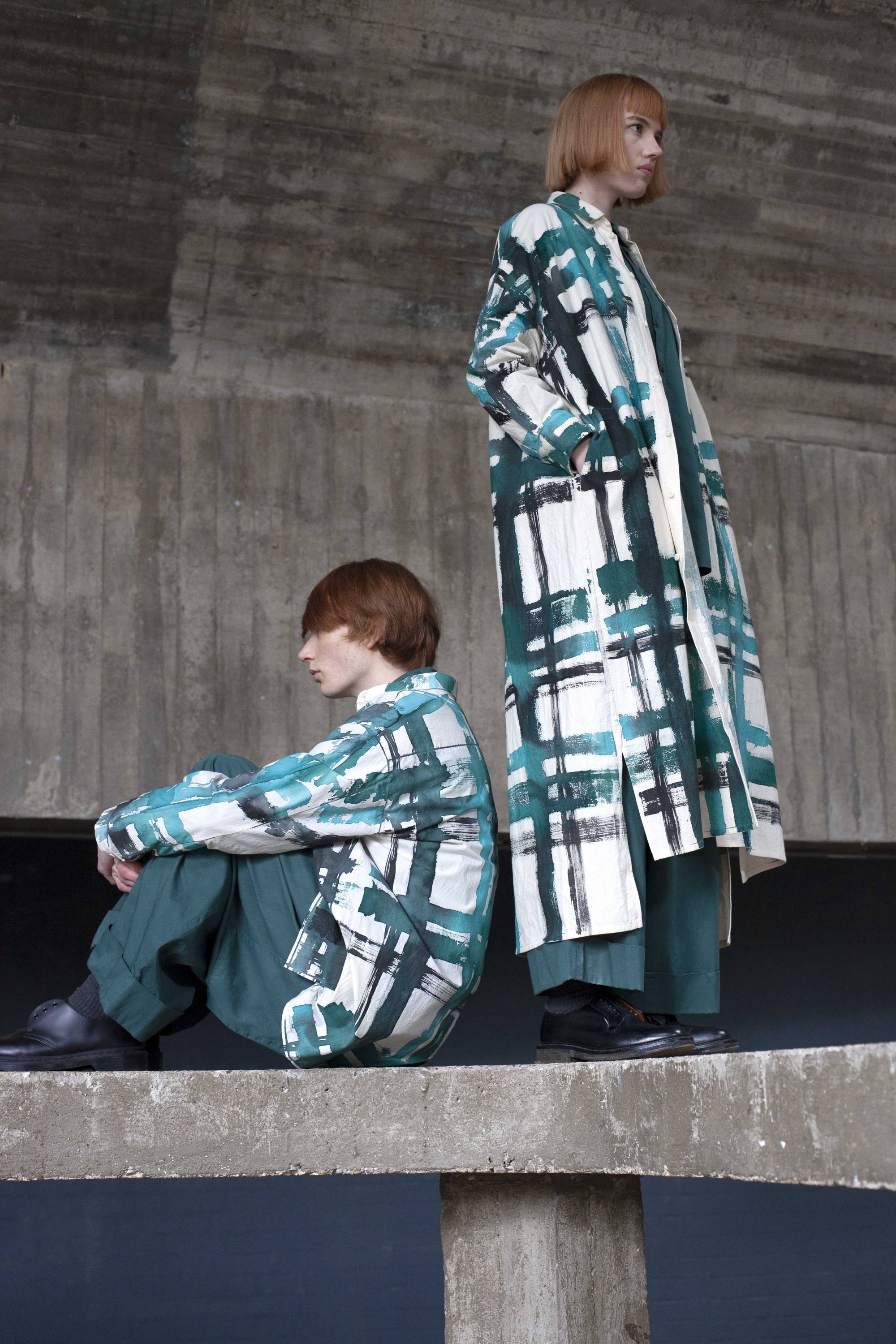 "Collection 019 is about looking back at the Toogood history and archive, and celebrating our clan of creatives. We wanted to create a Toogood tartan for the studio. Each piece is hand painted in inky black and greens. Our gestural tribute to a family tartan." – Faye Toogood
The universal Draughtsman Shirt has been painted with the Toogood tartan. A square cut shirt with a generous fit, neat collar and buttoned cuffs.
The Trawlerman Dress is a new style taking inspiration from collection 018's Trawlerman Shirt. An ankle length, easy shirt dress with dropped shoulders and most importantly: pockets in the side seams.
Collection 019 introduces a new colourway for core Toogood staples. Viridian is a rich, stormy green that matches the tones of the hand painted tartan. Viridian paint was first developed by Parisian colour chemist and painter Pannetier. Offering a less toxic alternative to the arsenic-laden Paris Green, it was originally one hundred times more expensive than other pigments and shrouded in secrecy.
Toogood's universal Baker Trouser and Draughtsman Shirt are available in cotton twill viridian and the single breasted Bookbinder offers plenty of room for paperbacks in voluminous 3D pockets.