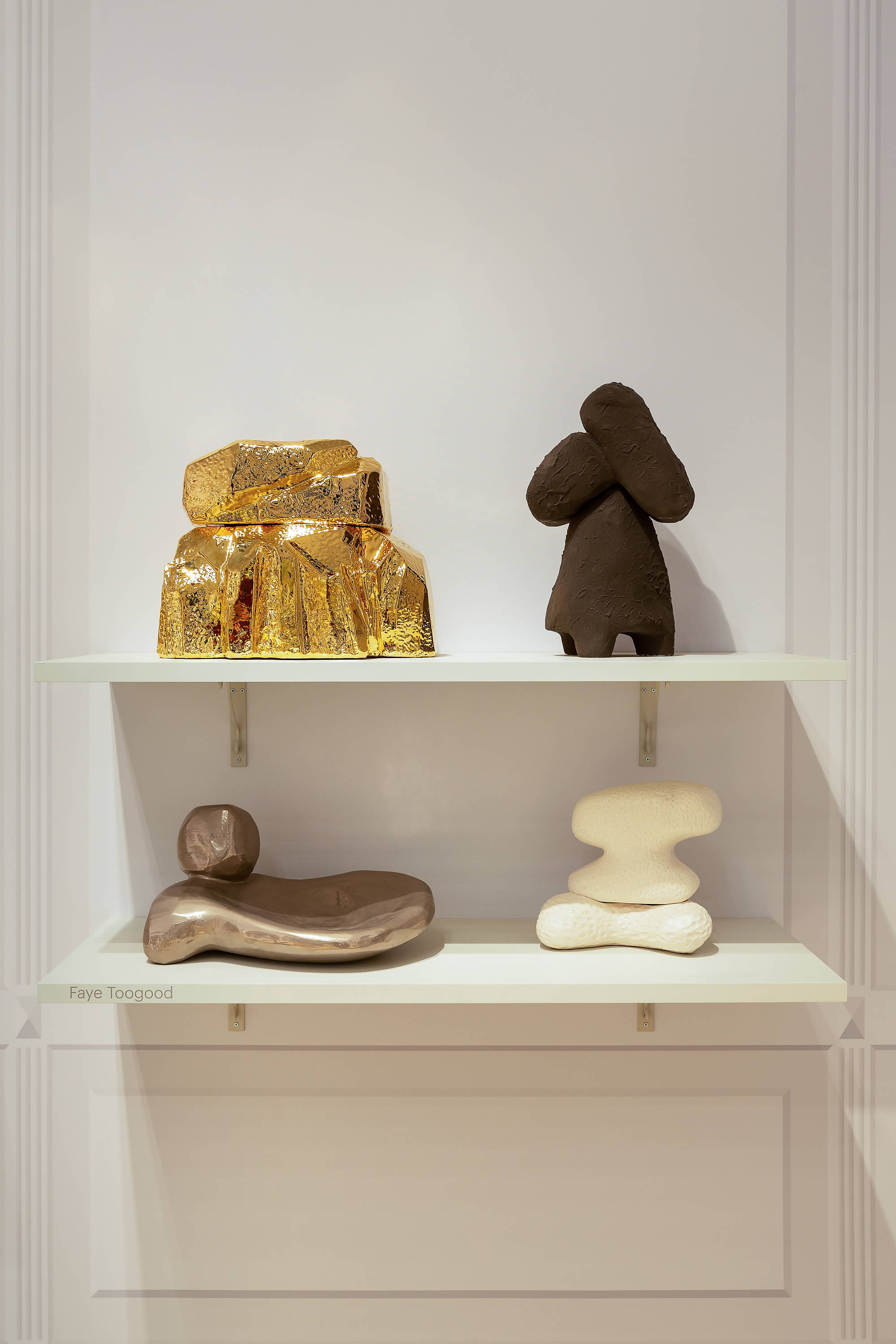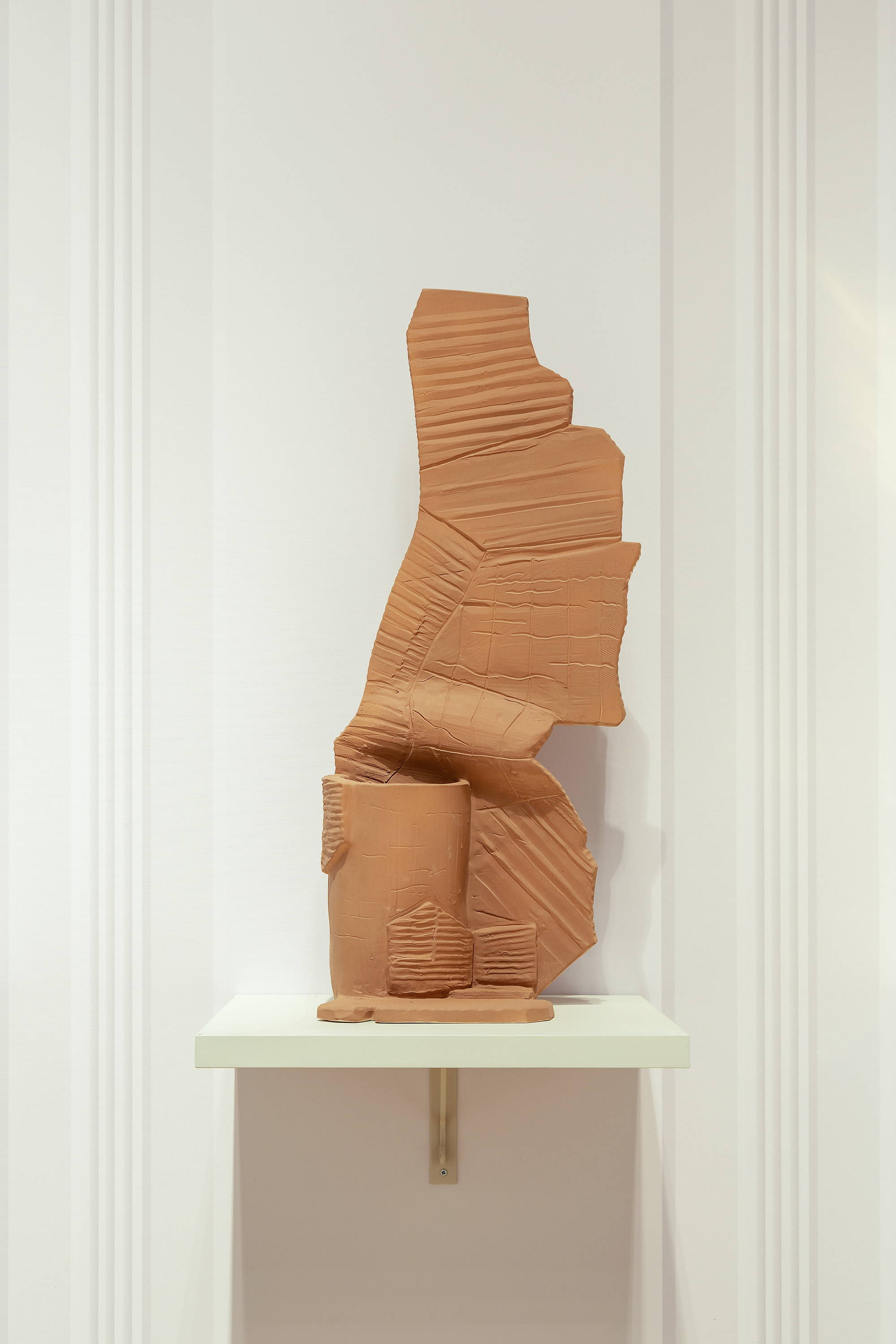 Faye Toogood joins forces with the Florentine ceramics brand Bitossi to create a new limited-edition range of table sculptures, launched exclusively at Salone del Mobile 2022.

The collection of five pieces, titled Uncovered, is a series of subtly anthropomorphic pieces that complement and play off one another, evolved from Toogood's larger-scale Family Bust sculptures which premiered at the Downtime Exhibition at NGV Triennial in 2020.
The fluid, organic centrepieces are cast in a range of ceramic finishes - from matt tones of earth and chalk to rich gold and aluminium glaze - and proudly bear the hallmarks of their creation: the wrinkled imprints of corrugated cardboard, the rough impasto strokes of clay maquettes, and tantalising traces of the sculptor's fingerprints.
These pieces can be exclusively purchased from Bitossi