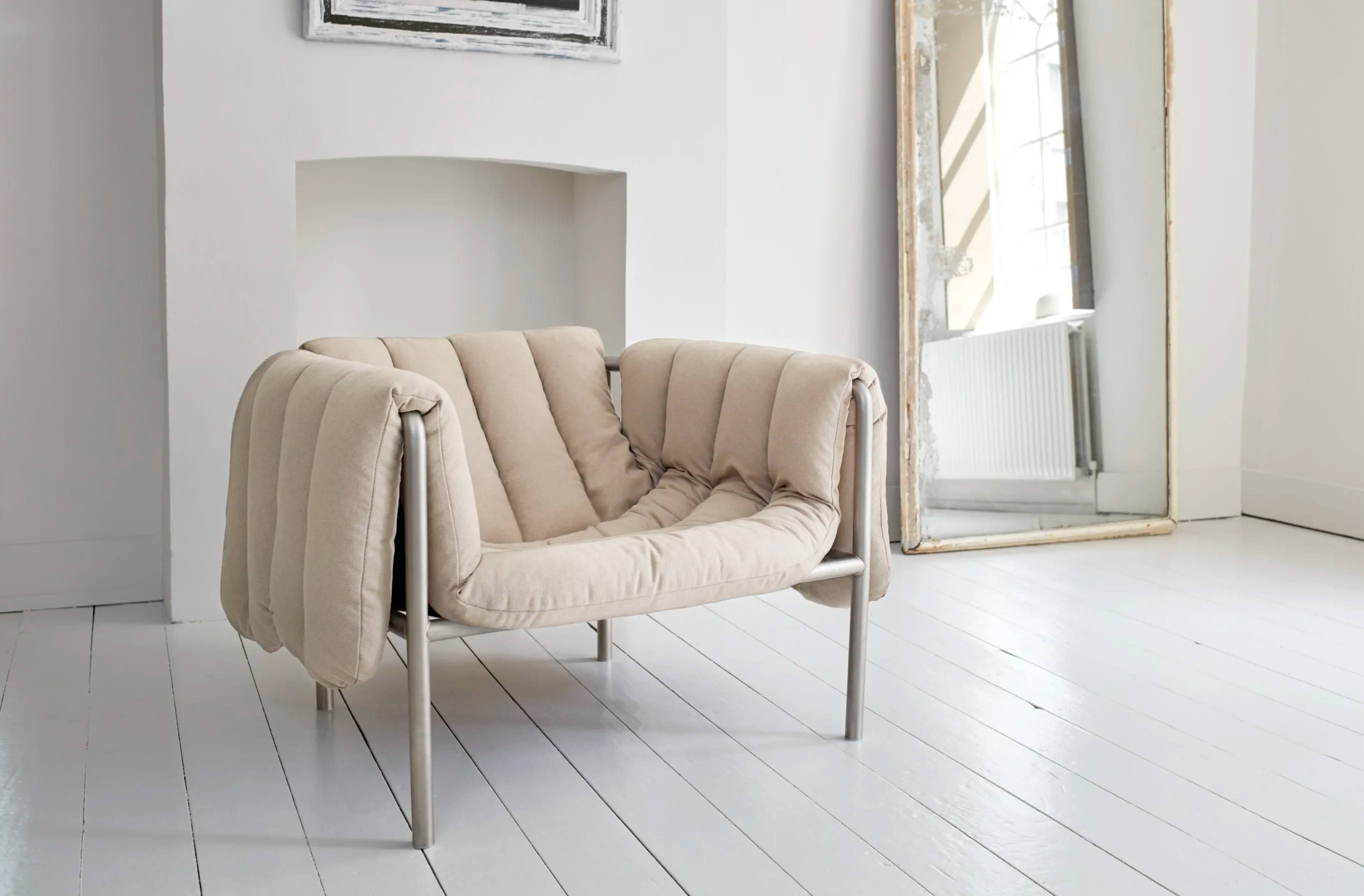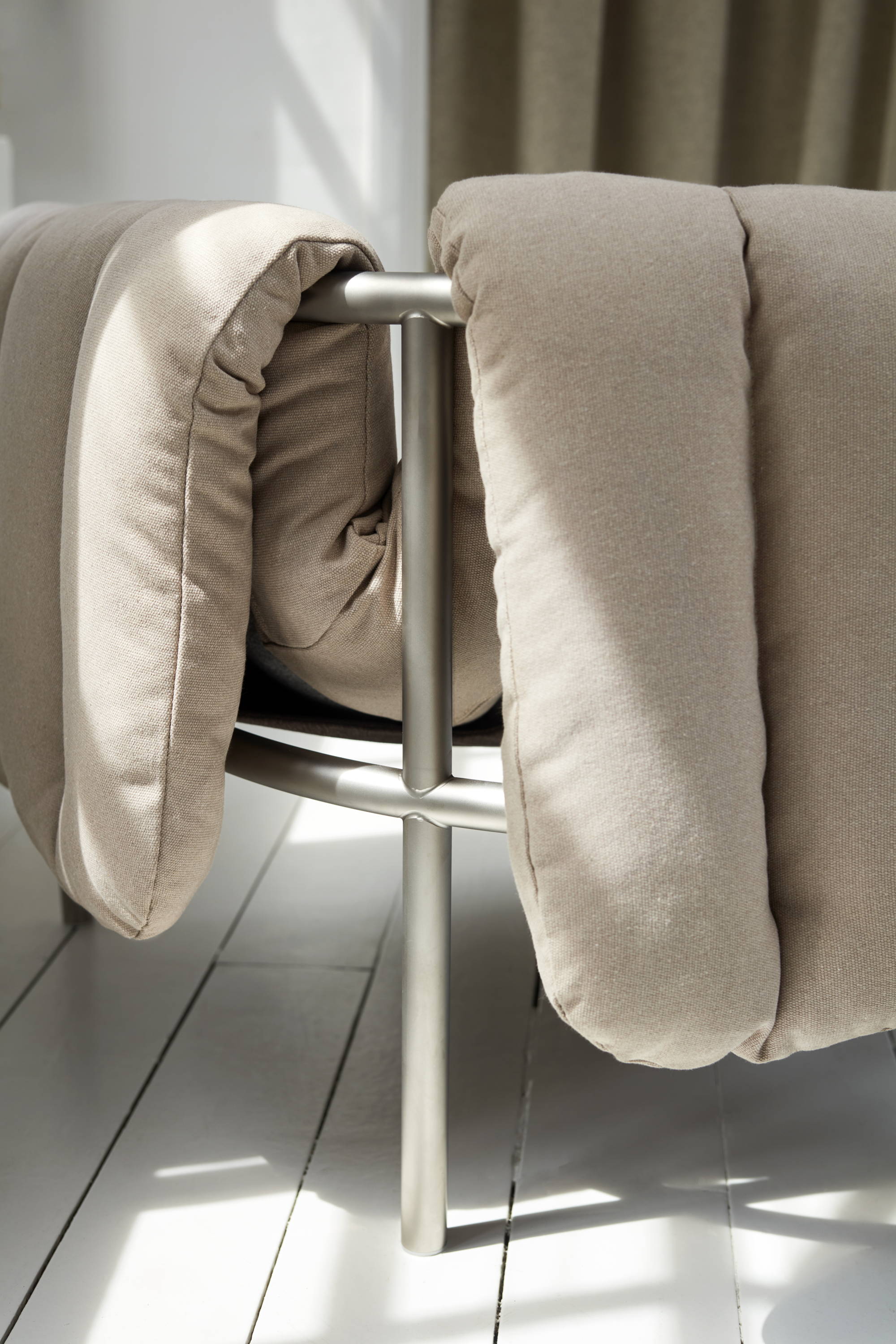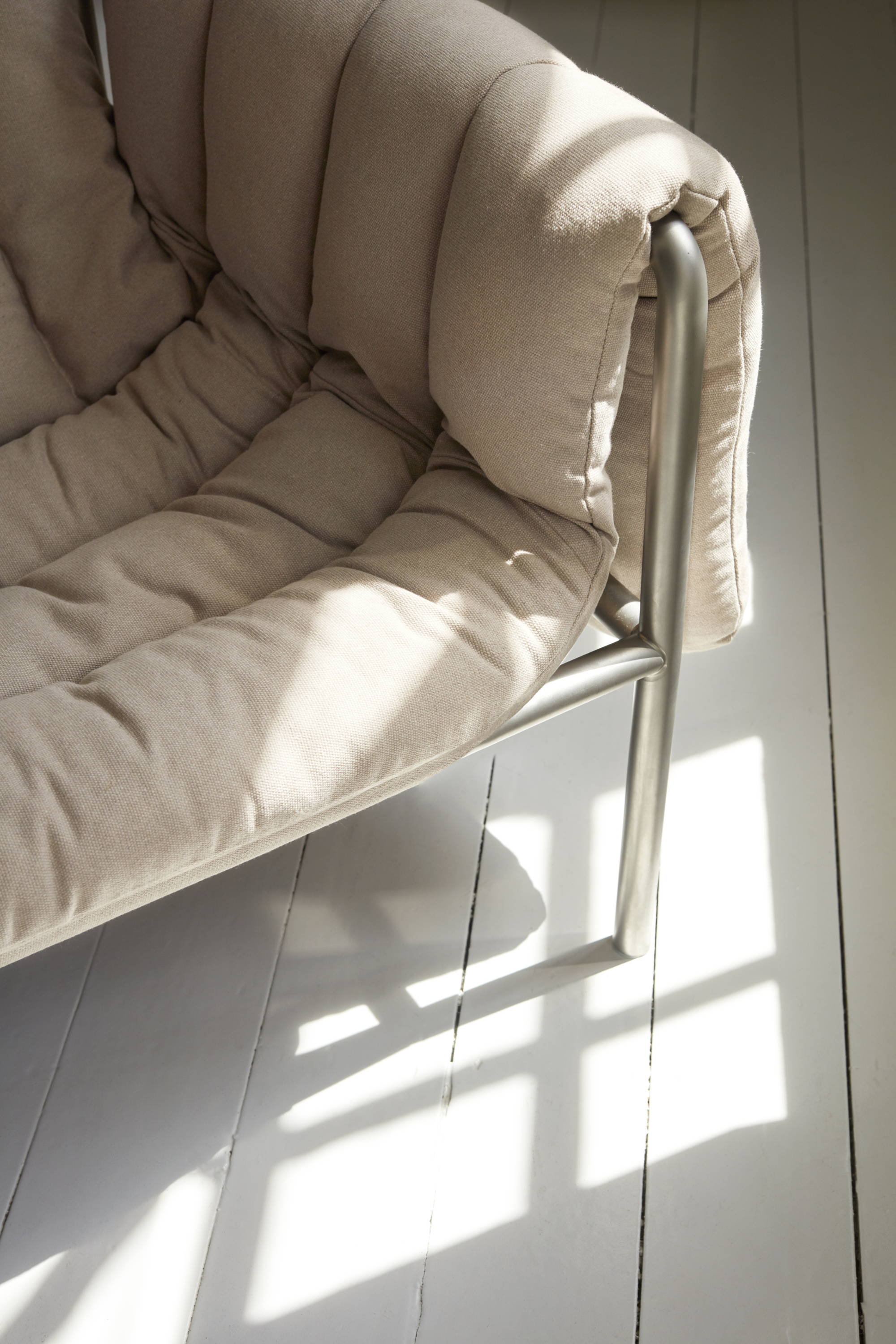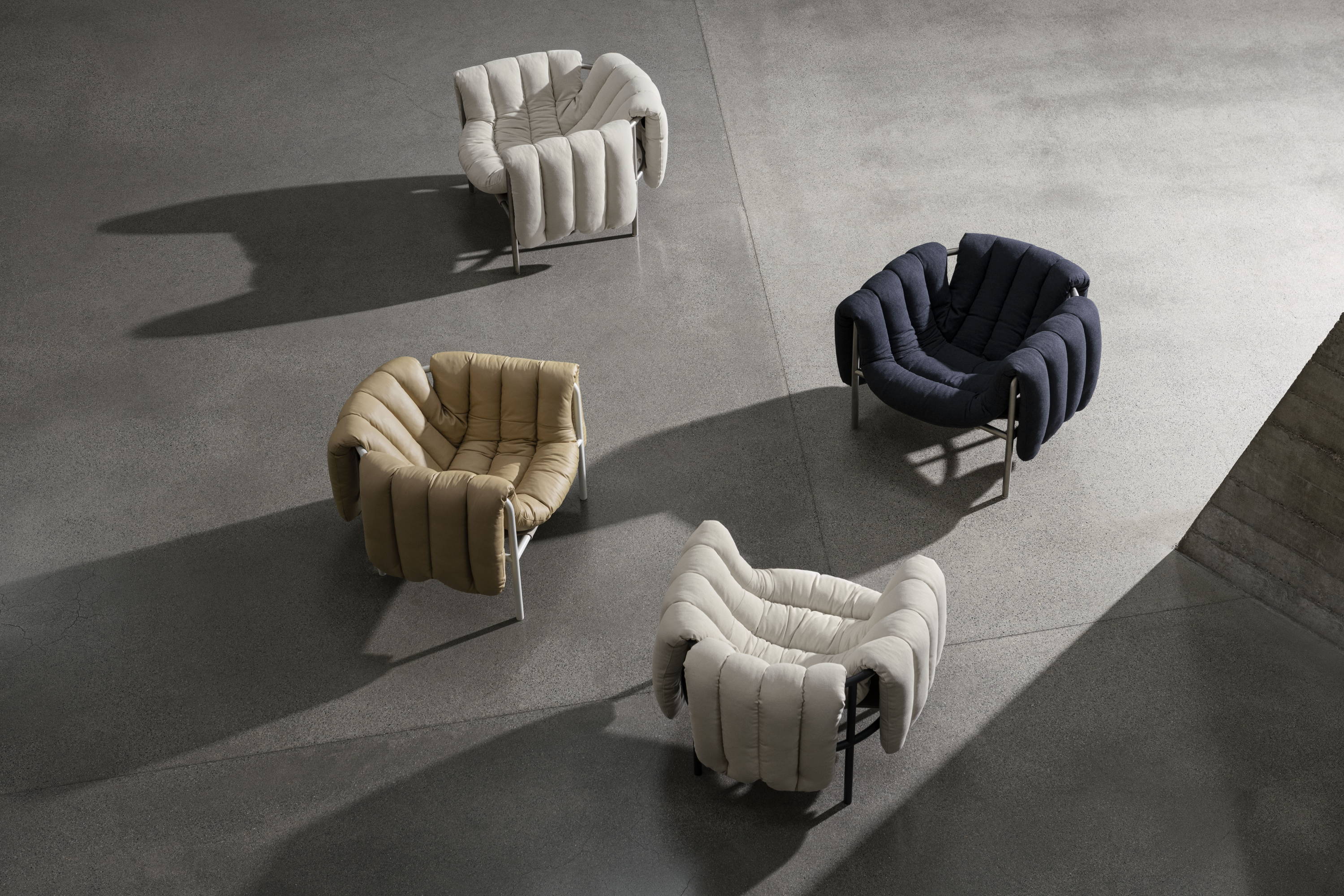 Toogood has collaborated with Hem to design The Puffy Lounge Chair, offering a tactile new take on the enduring concept of steel-framed furniture.
The detachable upholstery of the Puffy Chair is fat and plump, its generous shape spills freely over the sides of a tubular steel frame which, in stark contrast, is hard-lined and strong. The two key elements of this seating design by Faye Toogood are in purposeful and playful juxtaposition. The elementary frame is inspired by the rational structure of classic modernist design, whilst the extravagant quilt-like upholstery warmly embraces and envelopes, is comforting and reassuring.
The steel frames come in Sandblasted Stainless Steel, Powder Coated Anthracite and Powder Coated Chalk. The duvet is available in Natural Canvas, Anthracite Canvas, and a Sand-coloured Leather.
For more info please email us.