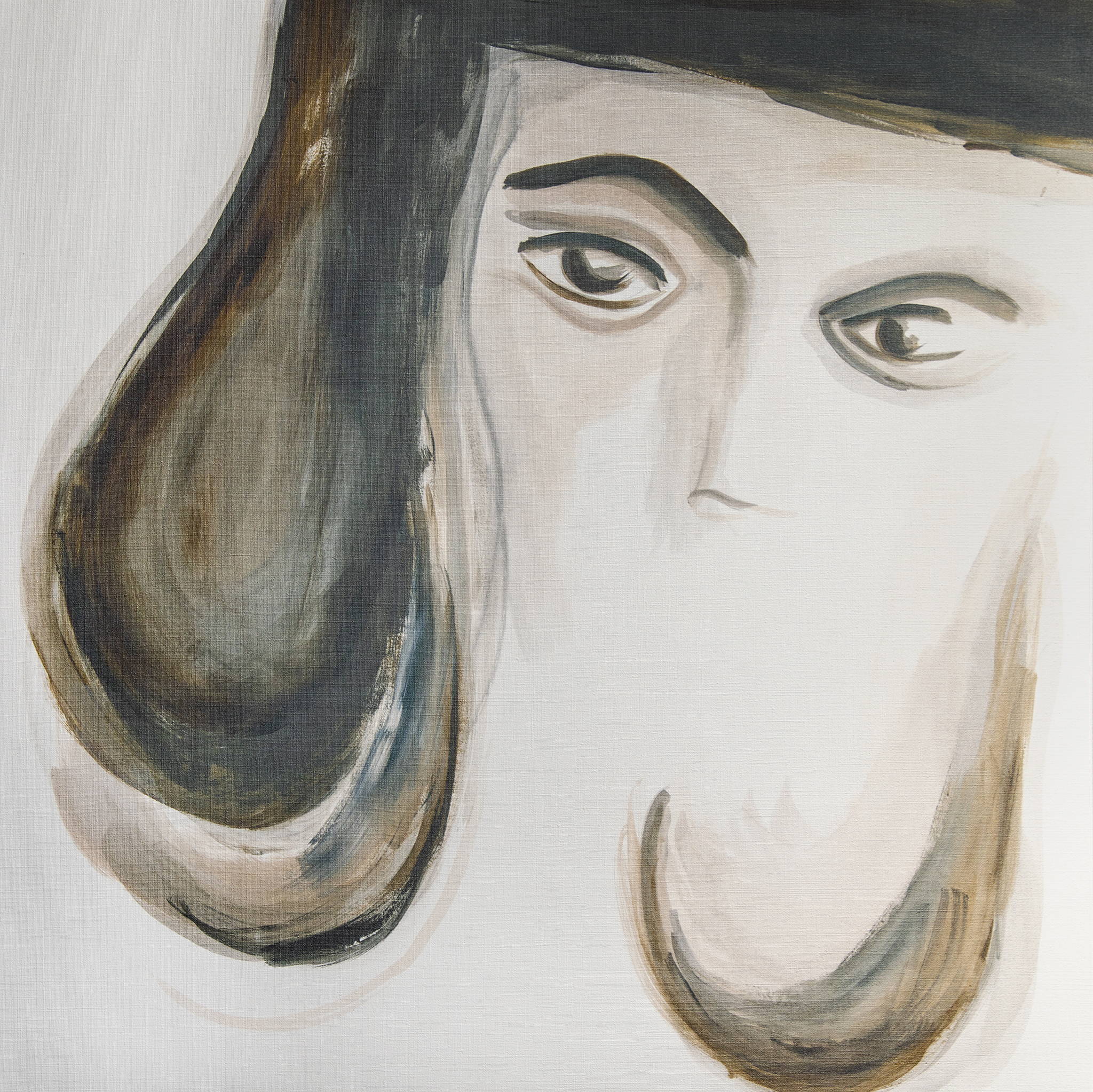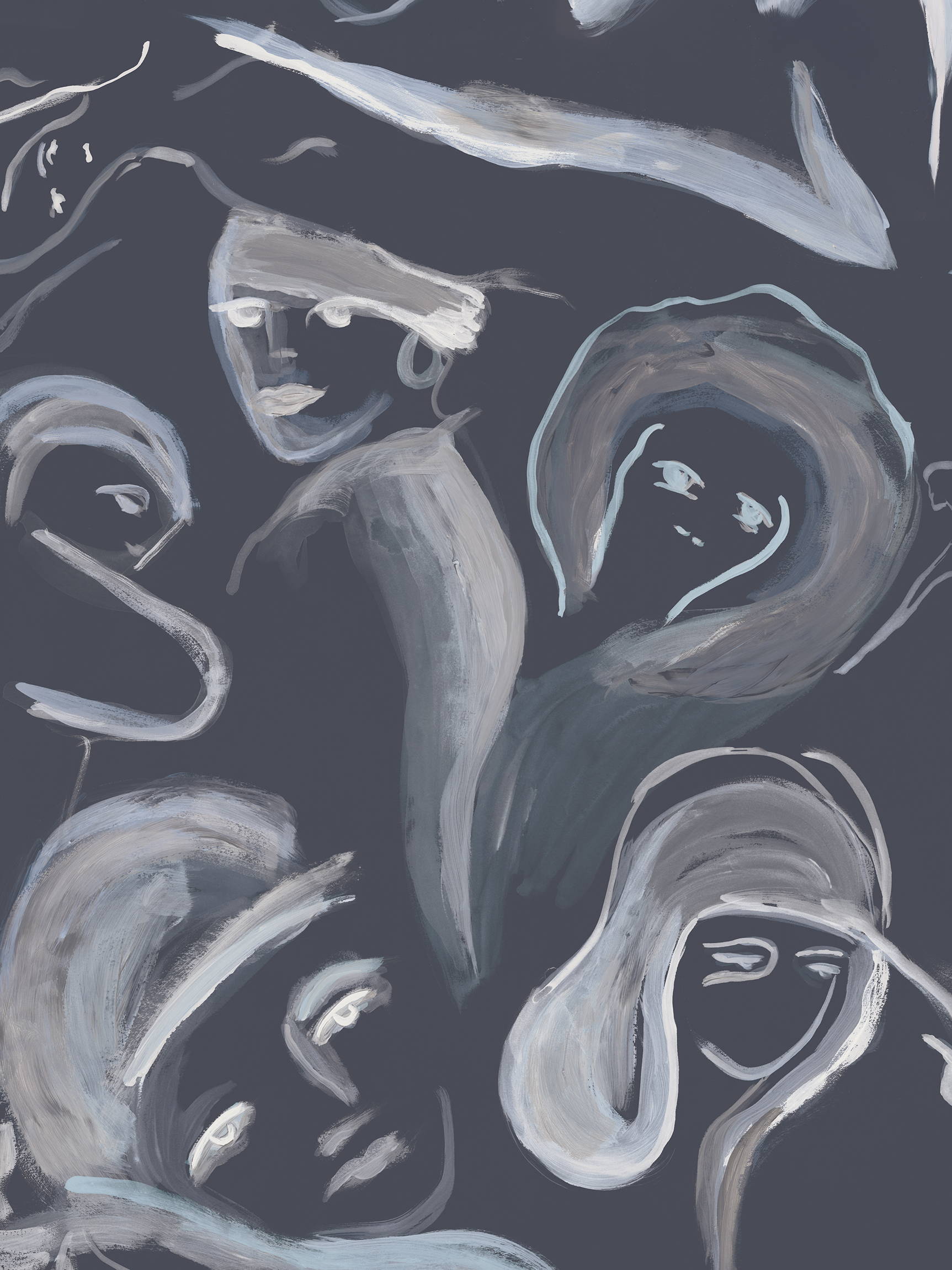 Toogood has collaborated with Calico Wallpaper in New York to create two bespoke collections of panoramic wallpapers.
WOODLANDS, FIELDS, MOORS
The timeless spirit of the English landscape imbues Faye Toogood's designs for Brooklyn-based Calico Wallpaper. An abstracted take on the rococo fashion for panoramas, whereby a scenic mural of a landscape would encase an entire drawing room, the designs were inspired by Toogood's childhood memories of rural England. Three different papers have been developed: "Woodland", a graphic monochrome sketch of sylvan calm; "Fields", a painterly evocation of a rural idyll in bold, rich colours; and "Moors", which encapsulates the rugged uplands with broad horizontal strokes. The non-repeating panoramas are drawn and painted by hand in Toogood's London studio, before being digitally transferred onto hessian panels in the USA.
MUSE
Muse explores the endless diversity and variety of womankind, forming a painterly tableau of faces with a rich array of features, poses and expressions. Based on an original painted artwork by Toogood with sweeping brushstrokes, the collection is inspired by the concept of the female muse with six colourways that honour iconic women such as Marie Curie and Coco Chanel.
For more info please email us.