ASSEMBLAGE 6: UNLEARNING
AT FRIEDMAN BENDA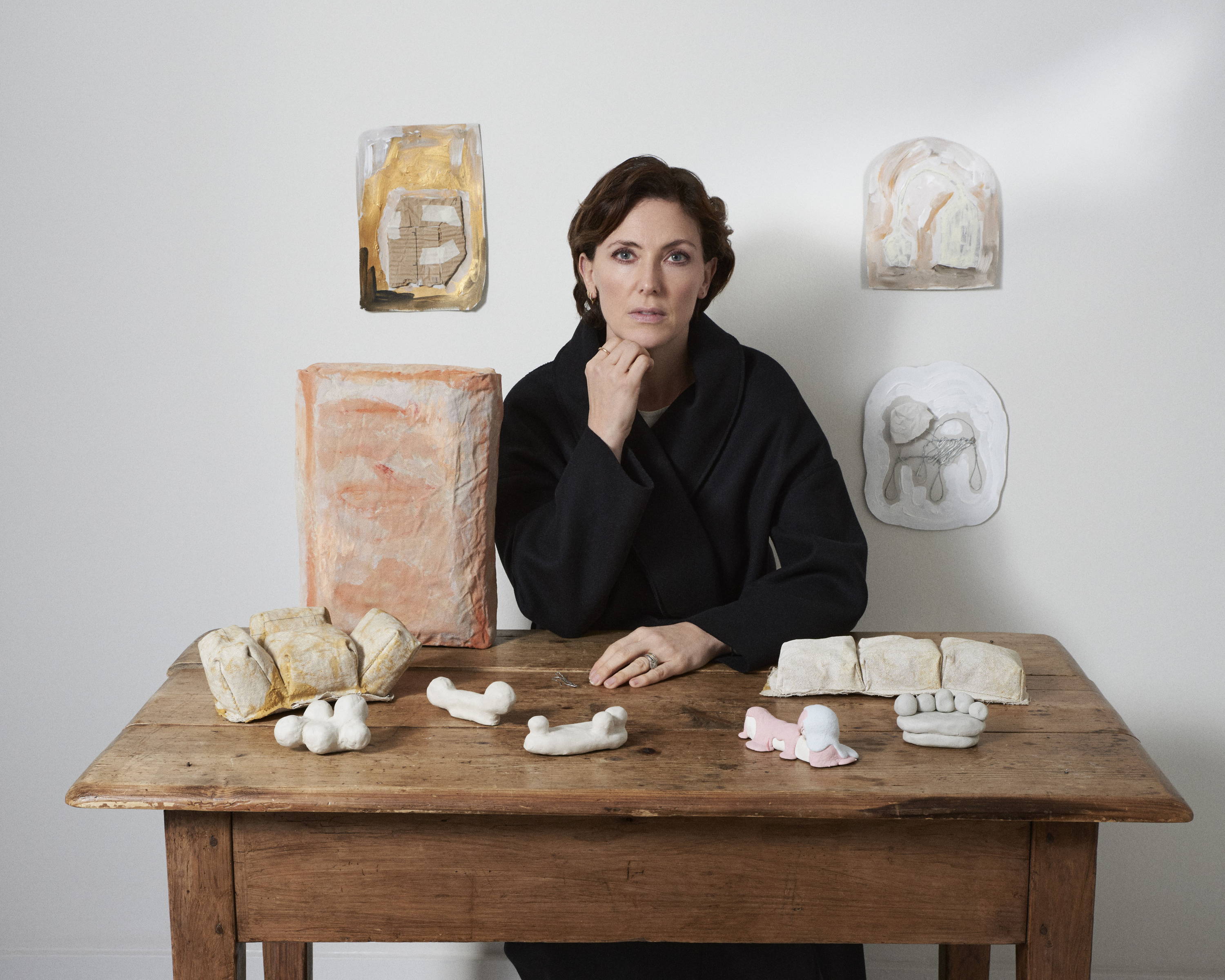 Words: Pilar Viladas
Photography: Philip Sinden, Daniel Kukla, Genevieve Lutkin
When I learned that the sixth and latest iteration of Faye Toogood's Assemblage series was titled Unlearning - in an attempt to rethink design from scratch - I was intrigued, but I wasn't surprised. Since meeting Toogood, just over a decade ago, I have come to admire her fearlessness. After establishing her creative studio in 2008, Toogood's explorations were varied and prolific.
Having designed spaces and installations, Toogood soon turned to furniture design, and in 2010 unveiled Assemblage 1, a group of handmade pieces that included the Spade Chair, a slender, contemporary hybrid of two traditional British objects: A three-legged milking stool and the handle of a shovel. This juxtaposition of new and old is also evident in the clothing—modern takes on British tradesmen's garments--that Toogood has designed since 2013 with her sister Erica, a pattern maker, and in residential interiors that deftly blend modern and antique, or fine and rough. Assemblages 2 through 5 saw Toogood exploring new materials like steel mesh, fiberglass, bronze and glass, new media like tapestry and sculpture, and new forms, like the spherical contours of the Roly-Poly Chair, which reflected her experience of motherhood.
But a few years ago, Toogood realized that she "couldn't get away from the geometry that I'd created," and embarked on devising what she calls "a new alphabet." After she and the people in her studio had made dozens of maquettes of furniture designs out of throwaway materials like wire, cardboard, paper, and masking and cellophane tape, a handful were turned into the full-size pieces of Assemblage 6, their cheap materials translated into bronze, wrought iron and fiberglass, for example, but with their rough, ad-hoc forms and details intact—a process described in greater depth in Glenn Adamson's essay for this catalogue. "We needed to preserve the naïveté, the point of creation," Toogood says. But she hasn't finished with this line of inquiry. "I've got boxes and boxes of maquettes," she says, and "fuel for quite some time." I look forward to seeing how much more Toogood can unlearn.
Pilar Viladas writes about design and architecture. A former design editor at T Magazine, she is the author of three books on interiors, and a monograph on the work of the Italian architect and designer Achille Salvagni.
Assemblage 6: Unlearning is open at Friedman Benda, New York. September 10 - October 17, 2020
If you would like to learn more about Faye's approach to design and the creation of Assemblage 6, watch 'Design In Dialogue', recorded in the spring with design-critic Glenn Adamson