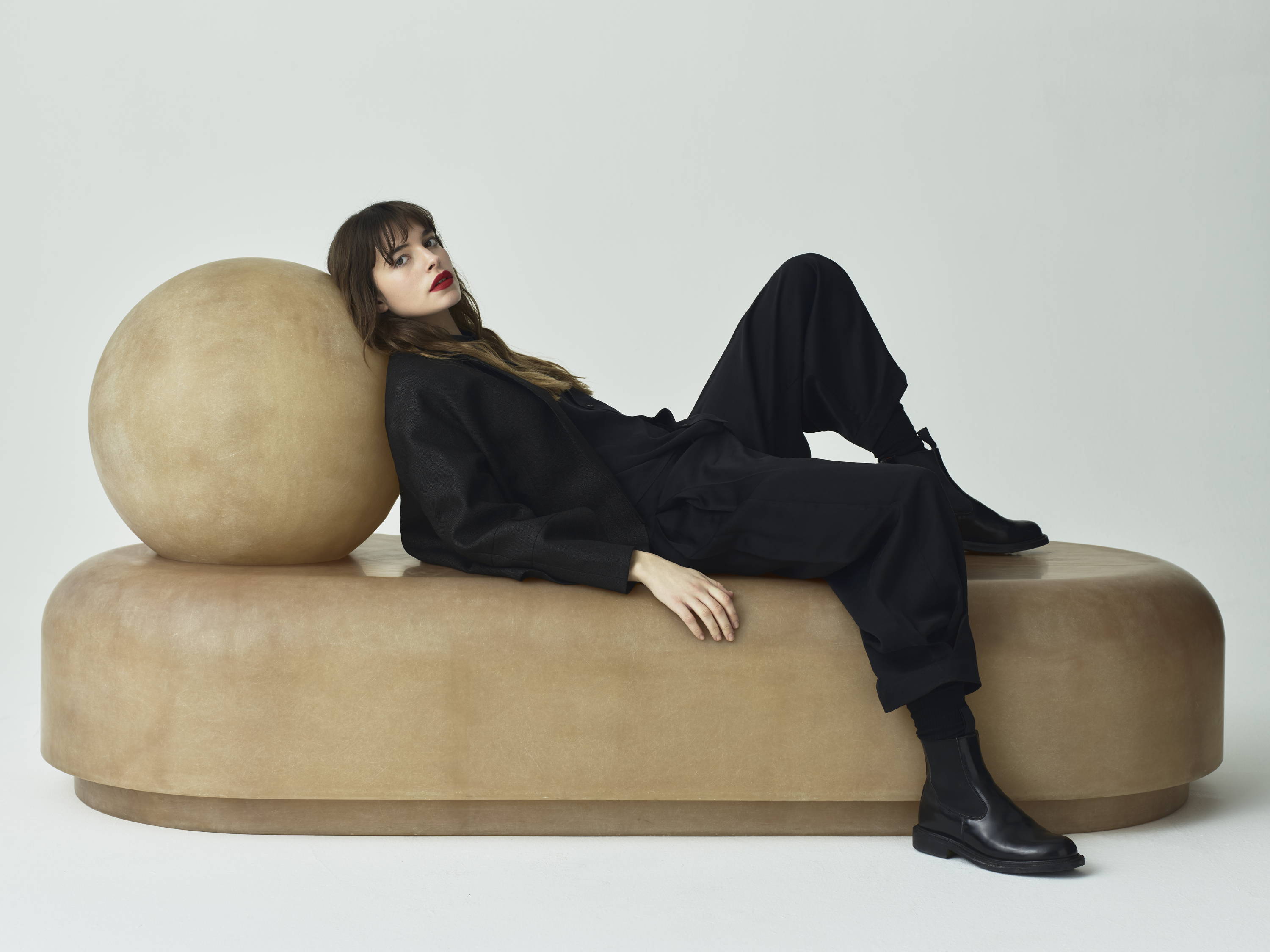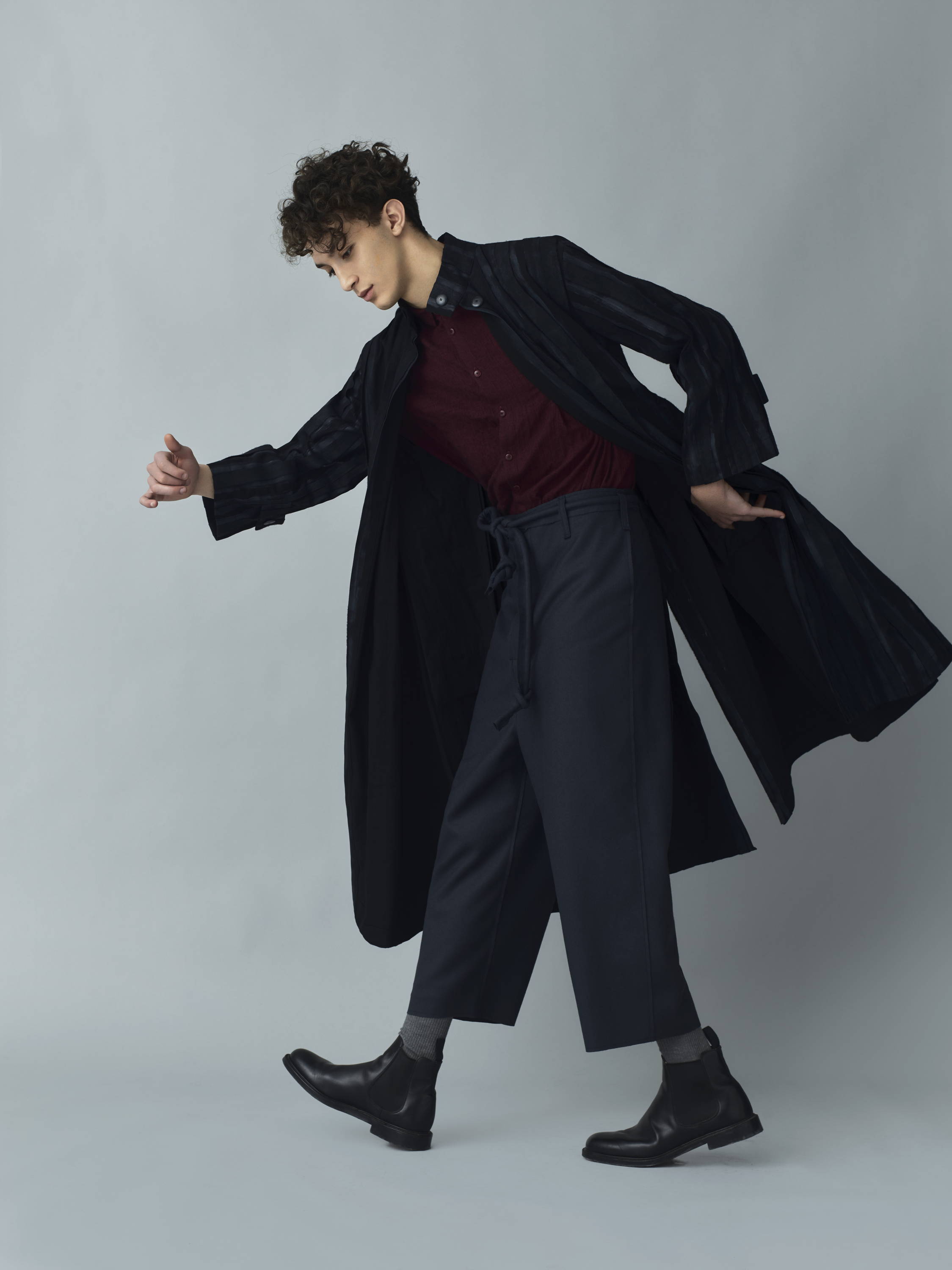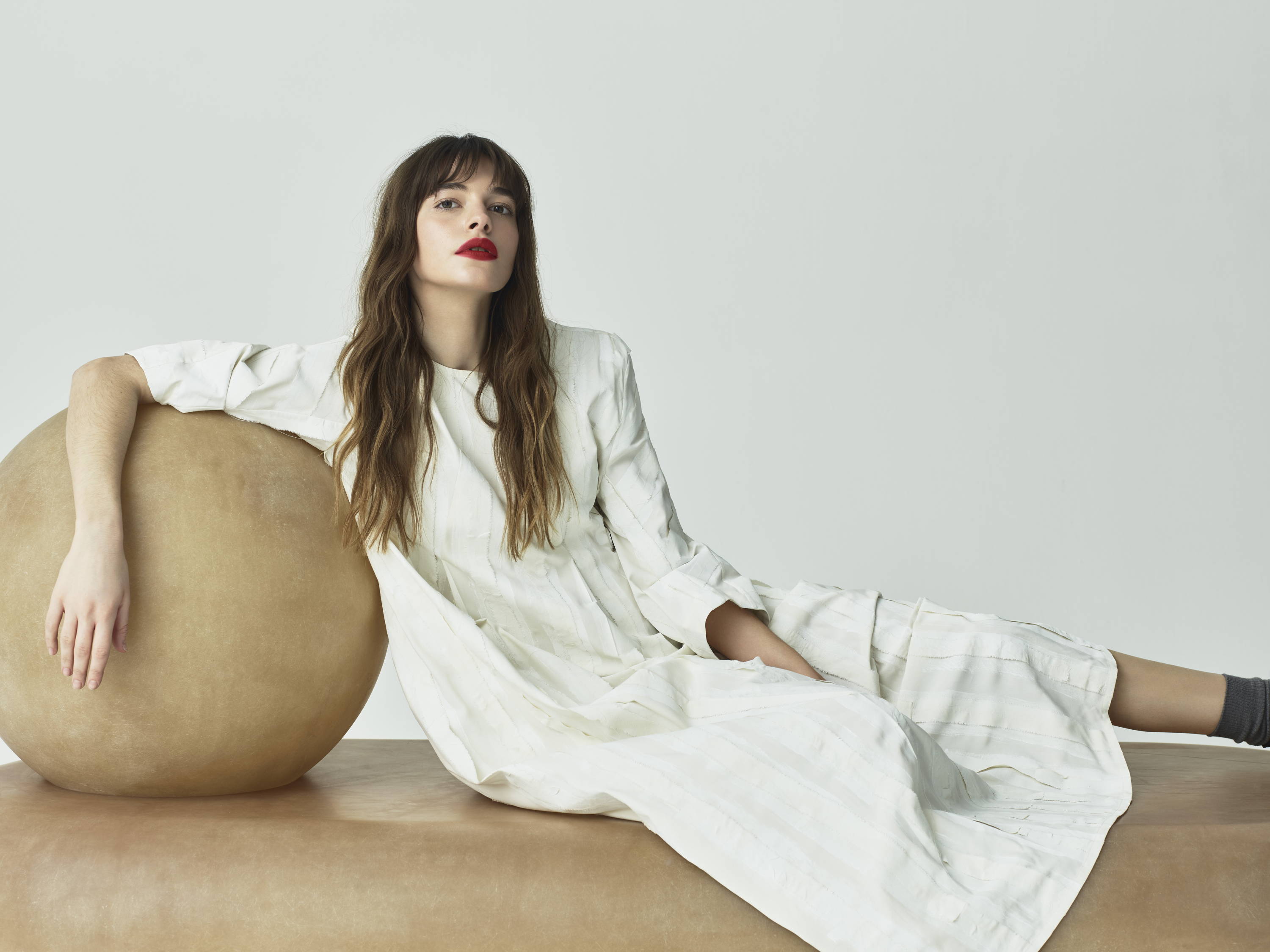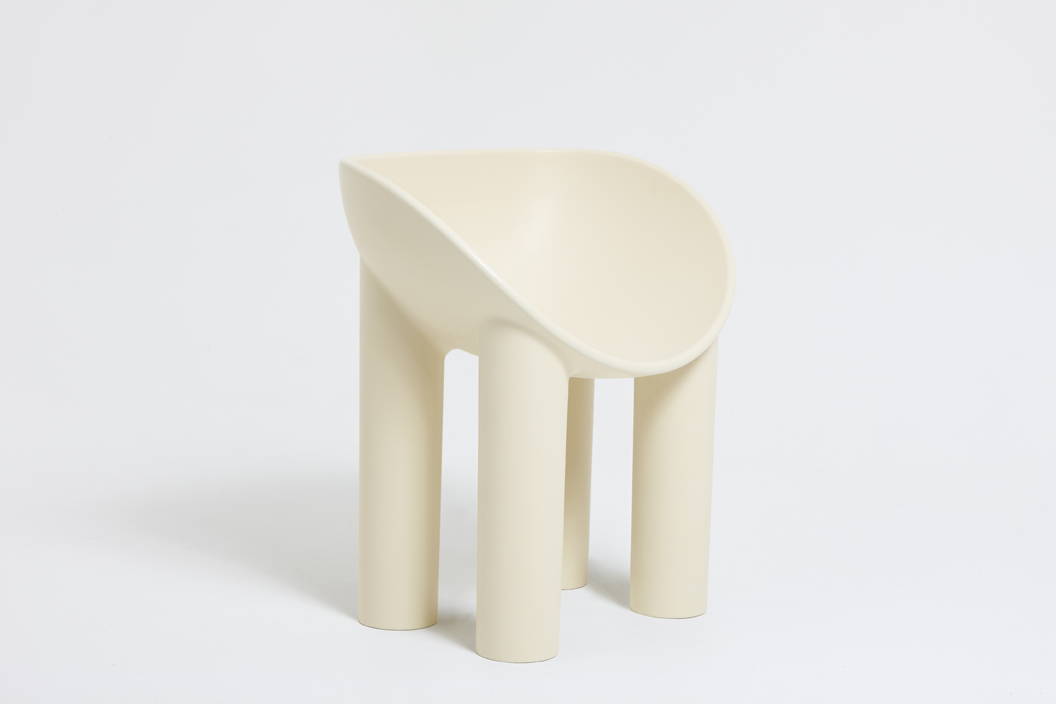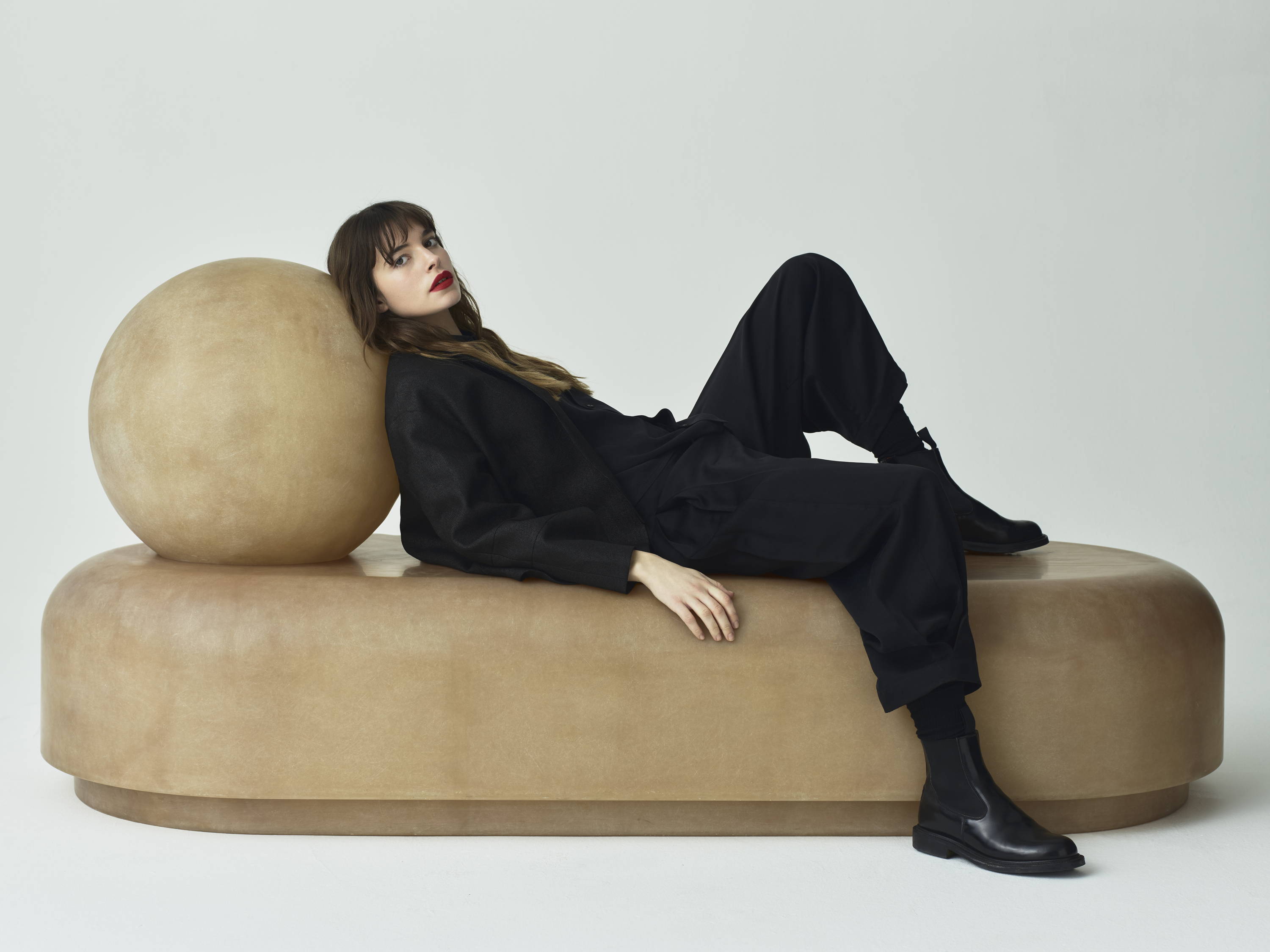 Words: Carolyn Assome
Fashion Photography: Thomas Cooksey
Frocks and mortar: Meet the designers merging architecture and fashion
Bags and buildings have more in common than you might think.
Fashion and architecture have long been mutual admirers. Take Dolce & Gabbana's referencing of the stained glass windows of Notre-Dame on the swish of a heavily beaded dress for Spring/Summer 2012 or Balenciaga's reinterpreting the Guggenheim in Bilbao in tiered swirls of ruffles for SS08. Architect Frank Gehry has designed jewellery, and designers including Tom Ford, Virgil Abloh and Pierre Balmain all studied architecture before switching to fashion design; Balmain once even described dressmaking as architecture of movement.
Fashion designer Roksanda Ilincic also trained as an architect. "When you design a home it is there as shelter to protect you . . . that is exactly what I am trying to inject into my clothing," she says of her dresses, which feature statuesque silhouettes with elongated hemlines, lots of long sleeves and high necks and lashings of colour. "I think of my dresses as a sort of refuge."
Now, though, such a crossover is more pronounced than ever. According to Bosse Myhr, head of womenswear and menswear at Selfridges: "The way we think about different disciplines is far less compartmentalised. We've noticed a new guard of polymath designers whose approach has key similarities to the broader mindset of an architect or an architectural practice." Myhr cites womenswear designer Omer Asim as one such brand — it's pieces are sharply tailored and architectural in essence — dresses come equipped with harness bodices, sleeves are angular and tops have a sculptural quality.
For Melissa Losada, founder of the bag label, M2Malletier, it was some of Spain's oldest cement factories and the site of her former father-in-law's architecture firm on the outskirts of Barcelona, that inspired the hardware (metal detailing) of her bags.
The brutalist concrete grandeur of the former factory, with its hangar-sized rooms and surrealist metal staircases that lead nowhere, have deftly been translated into the distinctive bar-like hardware of her covetable bags. Refreshingly, in an era of overt branding, she says: "I didn't want a logo, I just wanted to create a piece of hardware that was geometric and architectural that would be my brand." Another handbag brand with a distinctive, logo-free look, is Tsatsas. Established in 2012 by Esther Schulze-Tsatsas, who studied architecture, and Dimitrios Tsatsas, who studied industrial design, the label's sleek designs play on contrasts of softness and structure, and are inspired by the merging of design, fashion and art.
Aesthetic influences aside, it is the challenge of creating something with much smaller scale — and the immediacy of fashion and jewellery that continues to draw architects into the fashion field. "Architectural projects tend to be quite complex involving big teams," says Ayca Ozbank Taskan, an architect turned jewellery designer who started Mara Paris in 2015. "It goes through various stages and seeing the end result can usually take years. Designing an earring can be done with a very small team at a very fast pace. It is possible to prepare two collections within a year, hold them in my hands and see them being worn. I find this very exciting and more suitable to the rhythm of life we live today."
Each project requires Taskan to discover new materials and techniques. "I see my designs as wearable sculptures that are aesthetically interesting but which also need to function well," she says, describing her sleek, curved designs. "I find a lot of similarities within the skills of both disciplines."
For Danish architect turned jeweller Sarah Müllertz, launching Kinraden sprang from her curiosity to explore another design medium and the opportunity to work with different materials. For her minimal designs she uses black Mpingo heartwood "diamonds" from certified forests, and recycled gold and silver. "There's no reason to mine any more gold or silver, there's enough of it out there," she says. Müllertz says that creating jewellery — rather than clothing — was the right medium for her. "Like good architecture, jewellery needs to be modern for a long time. Fashion is very short term but I wanted to figure out how [I could create something that] could be relevant for longer. And for me that was really fascinating, it was like creating a small building."
And she isn't the only one who needs to imbue her designs with longevity. Faye Toogood — the east London-based multidisciplinary designer who works with her sister Erica for their label Toogood — applies the same rigour to the clothing she designs as to her interior and ceramic pieces. "We have to have a starting point and a concept, otherwise it's just stuff — it has no meaning, no grounding. We do the same thing for an interior architecture piece."
When it came to designing her clothing, she soon realised that they were looking at silhouette, geometry and form in the same way they would for more interior-led works. "My sister trained as a pattern cutter but I would be questioning seams, I would ask why we need to have a collar? Why did something have to be a particular length? Wouldn't it be easier if it was a bit shorter? And ultimately, my questioning also changed the way she worked too."
Toogood's clothing (originally for friends who were not into fashion but nonetheless interested in design) is essentially inspired by functional workwear rather than trend-led pieces. But instead of simply taking old pieces of workwear and refashioning them, they created shapes that hadn't existed within that realm to evolve the classic utilitarian work jacket, or painters' overalls. They've even updated the classic button-up pyjamas through a collaboration with Florence-based linen brand Once Milano; trousers were made new with dropped crotches and cropped hems.
"You do that through form and detail," says Toogood. "But you can also do that through materials. We will question whether we have to use a fashion fabric? Can we use an upholstery technique? Can we use artists' canvas to make it and then paint all over it? We're trying to push the boundaries and the limitations of what one has come to expect from a fashion collection."
For Müllertz, working on Kinraden also furnished the opportunity to make an impact by creating a business with a circular economy. Sustainability, she says, is "so much easier to do on a smaller scale than in a huge corporate machine." Even the name Kinraden was chosen because it's an old English word, meaning next of kin. "Many people want to buy not only into good design, but also the values and the thinking of the company. For better or worse, we share the same planet."
For each of these architects, design is a creative outlet, something that Müllertz is keen to explore alongside her architectural projects for the synergy it inspires. "I imagine I will always continue to do both jewellery and architecture for the variety of work and perspective that it offers."
"Your appetite [for fashion] wanes very quickly," says Toogood. "Obviously fashion is more transient. The sense of longevity and satisfaction for an architect is unquestionable. For us, we are trying to get that from our archive of patterns; we really want to make sure that clothes that are old friends don't get thrown away."
See the full article in-situ here.