September 2022
Photography: Matthew Donaldson
Faye introduces Toogood's new Dough Ceramics
I don't know if it's a female affliction, but I have so many jugs. Why do I need that many? I don't know, but there's something about a jug, it makes me think of those amazing 17th Century Dutch still lives. It feels quite symbolic. So the ceramic piece we started with was the jug.  
When we talked about working with ceramics, it was very much around the Roly-Poly aesthetic. If there was a mug or a jug or a plate that was related to the Roly-Poly Chair, what would that look like? The Dough Jug with its full bulging tummy and its oversized, plump handle feels very reassuring, comforting.
Toogood homeware started with my desire to bring sculpture into the home, onto the table, in an everyday usable way.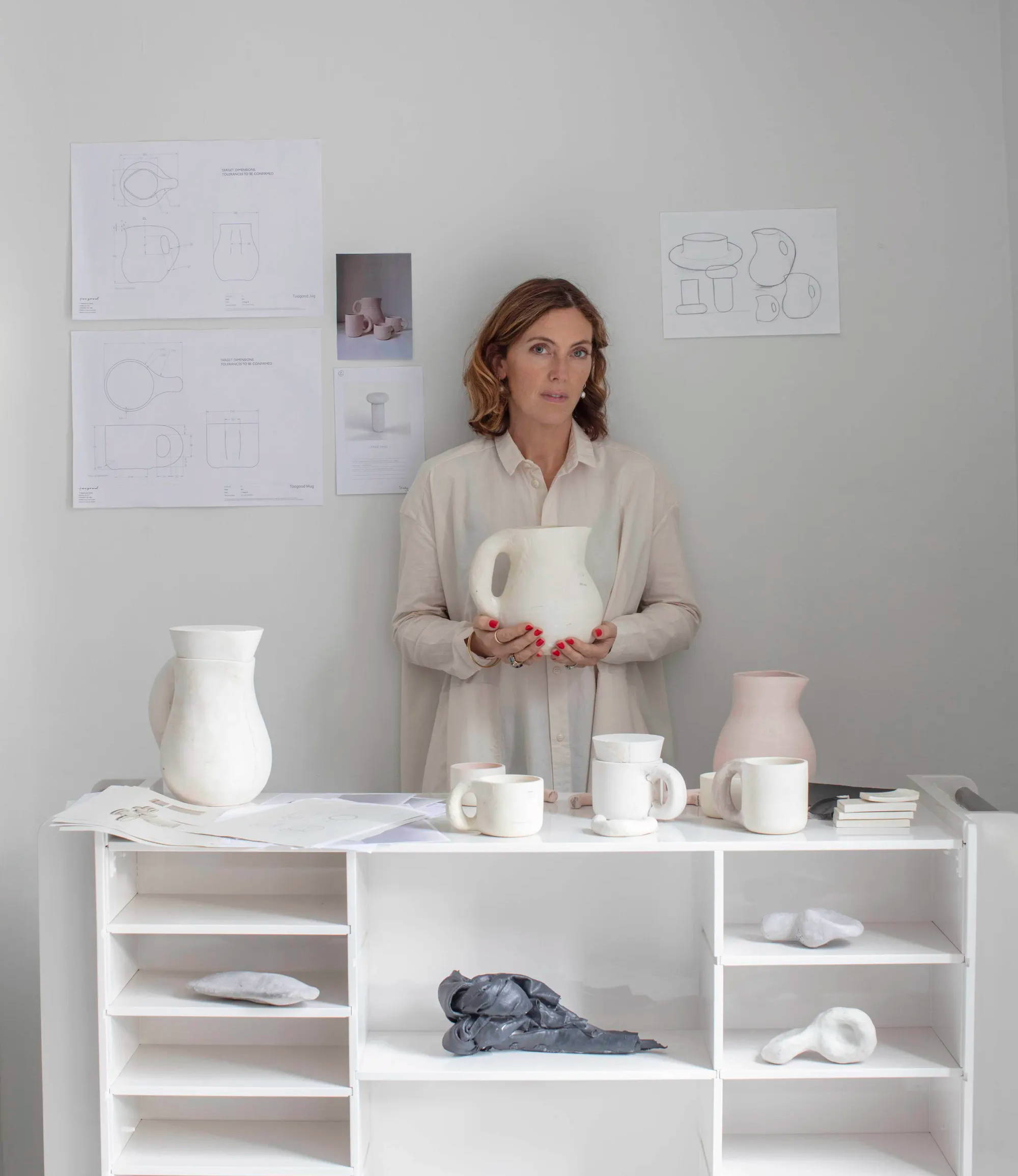 I think we've probably made about 15 versions of the Dough mug, sending them home with friends and family and putting them through many a teatime test.
A mug is a mug, so like a wheel, it's quite hard to reinvent the shape. It works for a reason. But I wanted to take that simple ritual of having a cup of tea and give the details as much attention and love as they deserve, hoping to acknowledge and celebrate those quiet, mundane moments we all have in a day.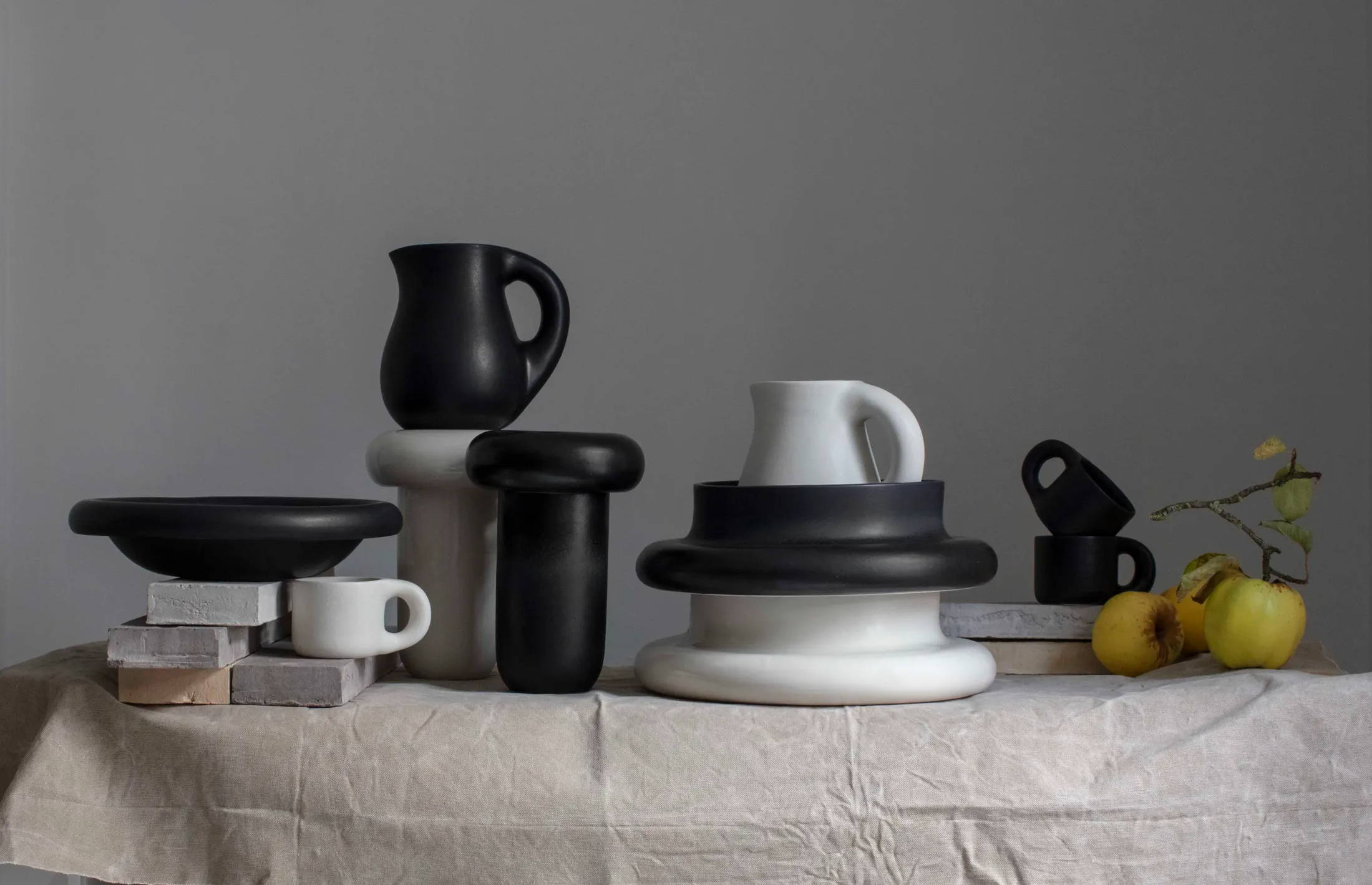 We have made the pieces in cream and charcoal to start with. There's no need for decoration. It's all about the shape and feel of the objects. The ceramic we have used has a glaze with a soft sheen and looks as if it has just been painted. Nothing overly shiny. Quite honest and primitive.
Perfecting the glaze was one of the biggest challenges in the process. The florist Constance Spry would make vases out of clay and plaster, and I think sometimes even paper mache just to get the shape. I was very inspired by these vases with their simple paint finish and I wanted the Toogood ceramics to have a similar feeling, like sculpture. Vases are often left without flowers and so they need to work as soloists on your shelf or mantlepiece.
Love, Faye