COLLECTION 019
SCISSORS, PAPER, STONE

August 2023
Photography: Clare Shilland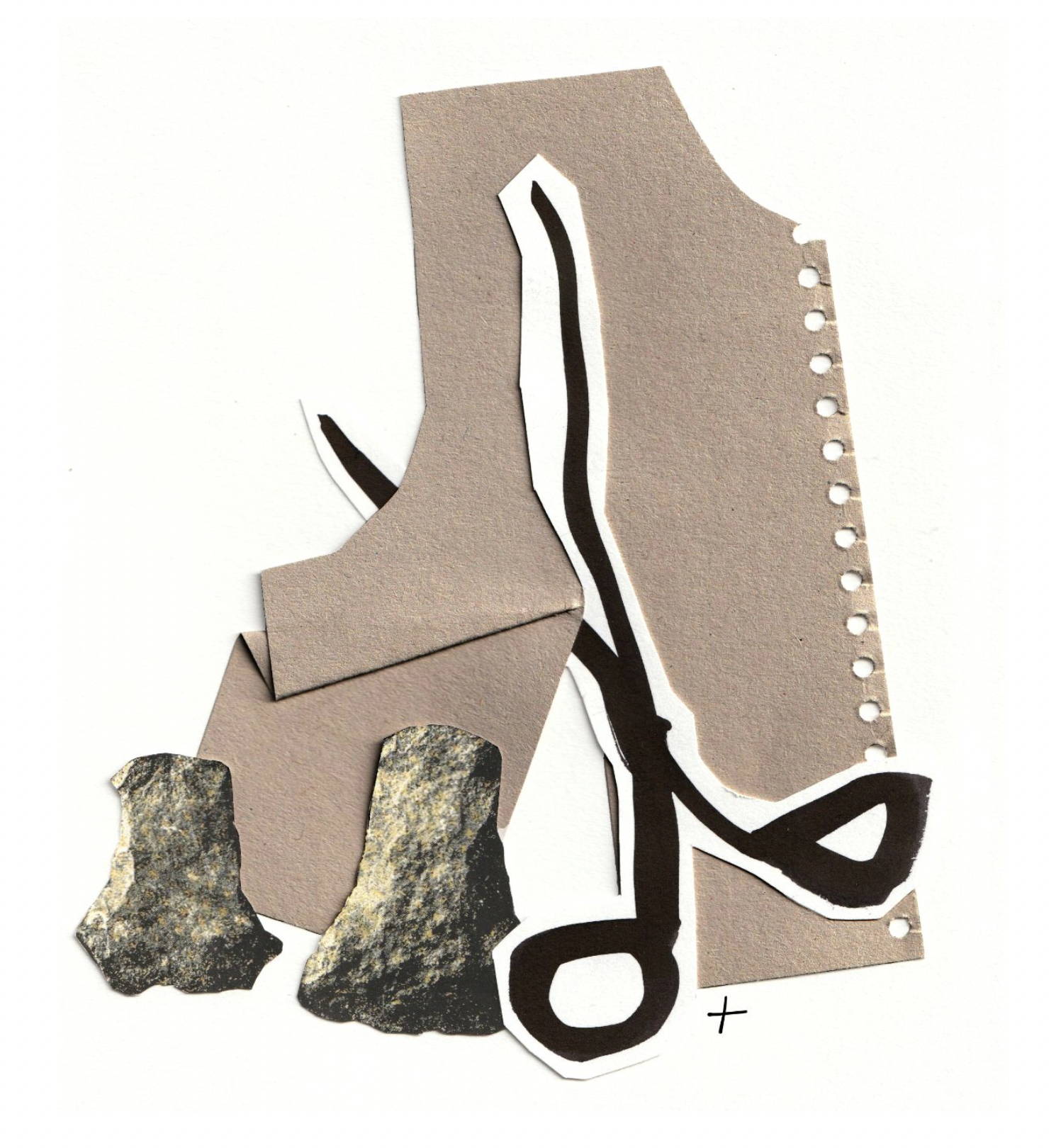 Dear Friends
Scissors, Paper, Stone. Two sisters playing a hand game. You need only a fist to play and it can be done anywhere. There's something about the simplicity of that I respond to, and that I wanted to communicate in this collection. It also felt really apt for Toogood: scissors being Erica, stone being the landscape, and paper our celebration of materials - especially the low value materials like cardboard and tape that we rejoice in at the studio.
Scissors, Paper, Stone struck a chord with me and it became a starting point for the collection.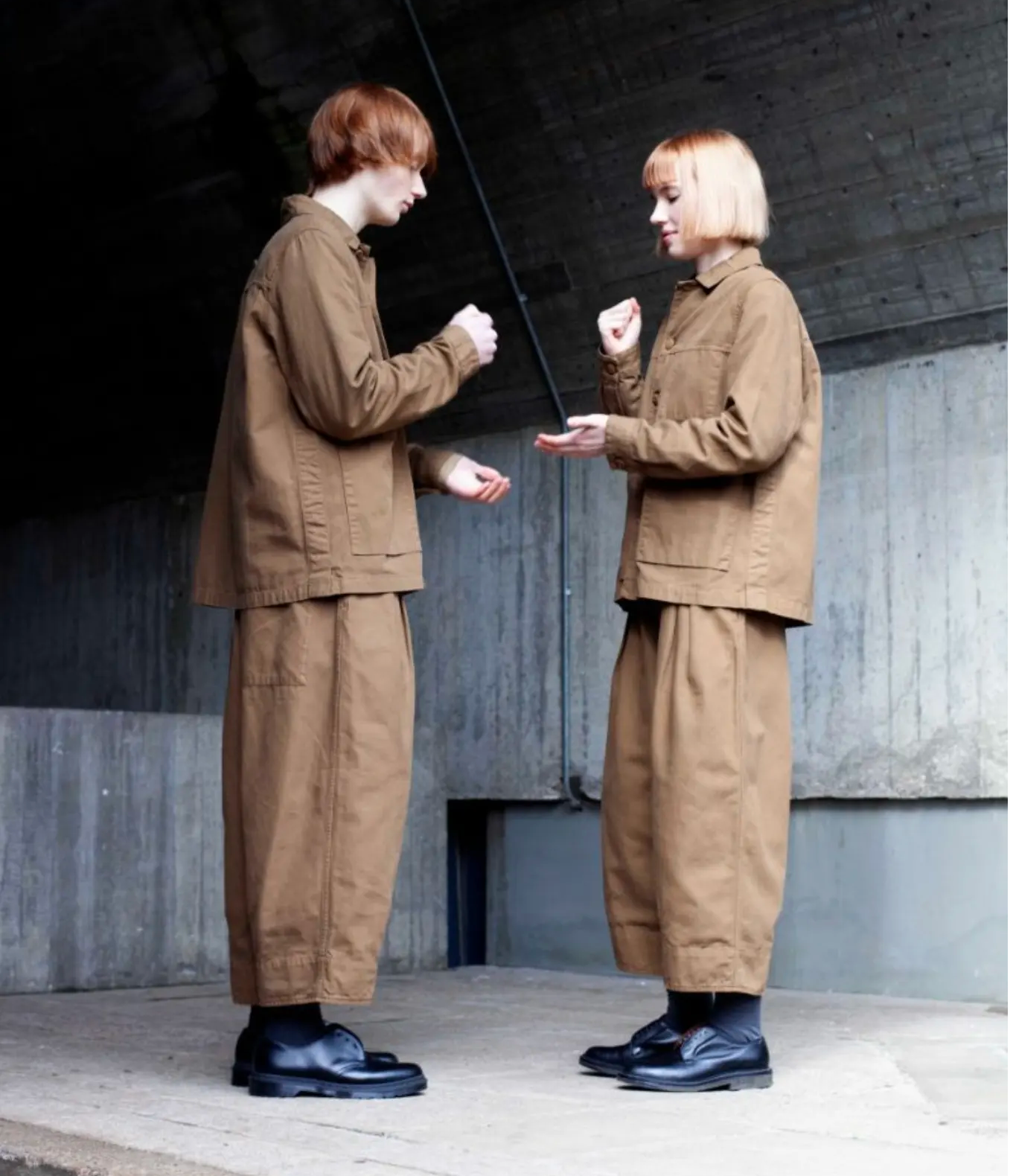 We have really pushed the fabrics in this collection. There's a bespoke Jacquard woven from my paintings of the landscape and we've created a hand-painted Toogood family tartan.
We were inspired to look at the Toogood studio and archive, and revisit some of the earliest collections. Those first collections have a creative, outsider spirit of naivety and exuberance. In the beginning we would experiment, making garments using melted binbags and stitched gaffer tape. I look at them now and they remind me so much of my Assemblage 6: Unlearning maquettes, made from the ephemera and detritus of the studio. We have come a long way, and now we can take those concepts (clothing maquettes so to speak) and really bring them to life. Make them part of your wardrobes, made to last – not just for a photo shoot.
The colours are close to my heart as they are essentially nature-based. After a few collections where we have explored colour in a particularly purposeful way, I wanted this collection to celebrate what I think of as the "primary" colours of Toogood: neutral tones found in the landscape. This is against a strong backdrop of black. There is a minimalism within the palette that reminds me of how we dressed in the 90s. The cut of the clothing is more sparse, more attenuated than the voluptuous shapes Erica explored in the last couple of collections. More than ever there is a connection with workwear and tailoring.
With Collection 019 we are taking it right back to the essentials and the clothing has a quiet, timeless confidence.
Love Faye