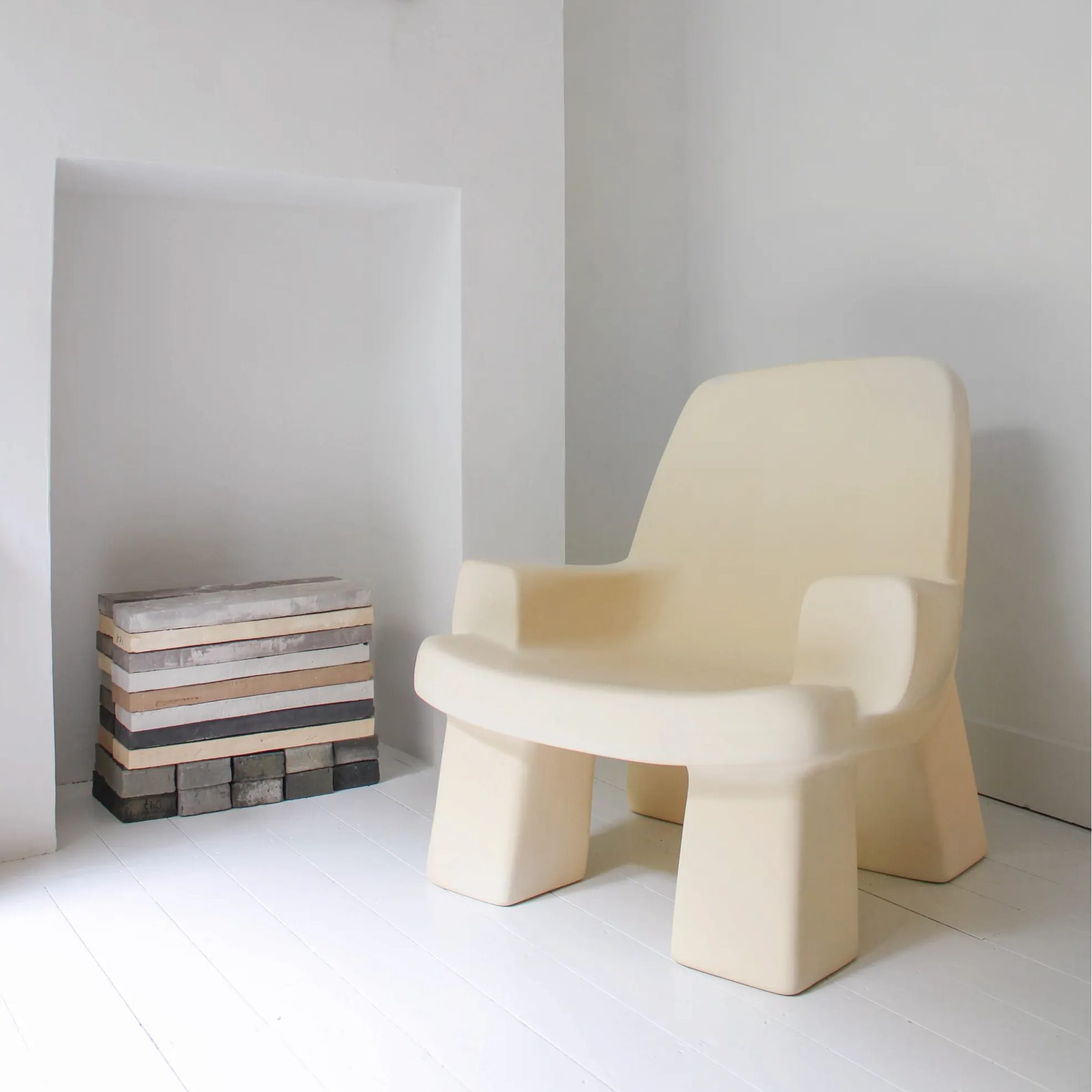 By Toogood
Toogood announces the launch of new fibreglass chair designed by Faye Toogood.

Celebrating the role that chance and subtle imperfections play in the design process, Fudge marks the start of a new family of Toogood furniture.
The chair's solid form, standing foursquare on stout cuboid legs, develops the satisfying chunkiness familiar from Toogood's Roly-Poly furniture collection, imbuing it with a playful plasticity.
The subtle asymmetries and softly curving lines of the original clay maquette have been assiduously reproduced full-size, first hand-carved in wood and then faithfully cast in durable fibreglass.
The armchair is available in four hues – ranging from subtle cream and charcoal to pastel mallow and rich malachite green - all with a hand-sanded satin-matte finish. The finished confection has a playful charm which acknowledges that strength in design arises from an element of chance in the moment of creation.
The Fudge Chair launches exclusively at Garde, L.A. for the month of September 2020