Into The Arms of Sunshine
INTO THE ARMS OF SUNSHINE

July 2022
Photography: Fabian Vettiger
An experimental movement piece told through poetry and motion.
Toogood collaborates with UK filmmaker and artist Craig Moore on his new experimental short, Into The Arms of Sunshine.
Into The Arms of Sunshine is a story about two lost lovers, longing to be in each others arms again. Set on the dusty landscapes of the west coast of South Africa, and with clothing by Toogood, the piece has strong cinematic qualities and uses a series of beautifully-crafted visual metaphors to capture the different emotions one feels when longing for a loved one.
"The idea to tell the story through dance and movement came from discussions with my stylist and creative collaborator, Anso. We wanted to capture emotion differently and using movement and dance allowed the performers to express themselves in unique ways, creating lovely shapes to their human form and letting the pieces of clothing flow brilliantly during the choreography", says Craig.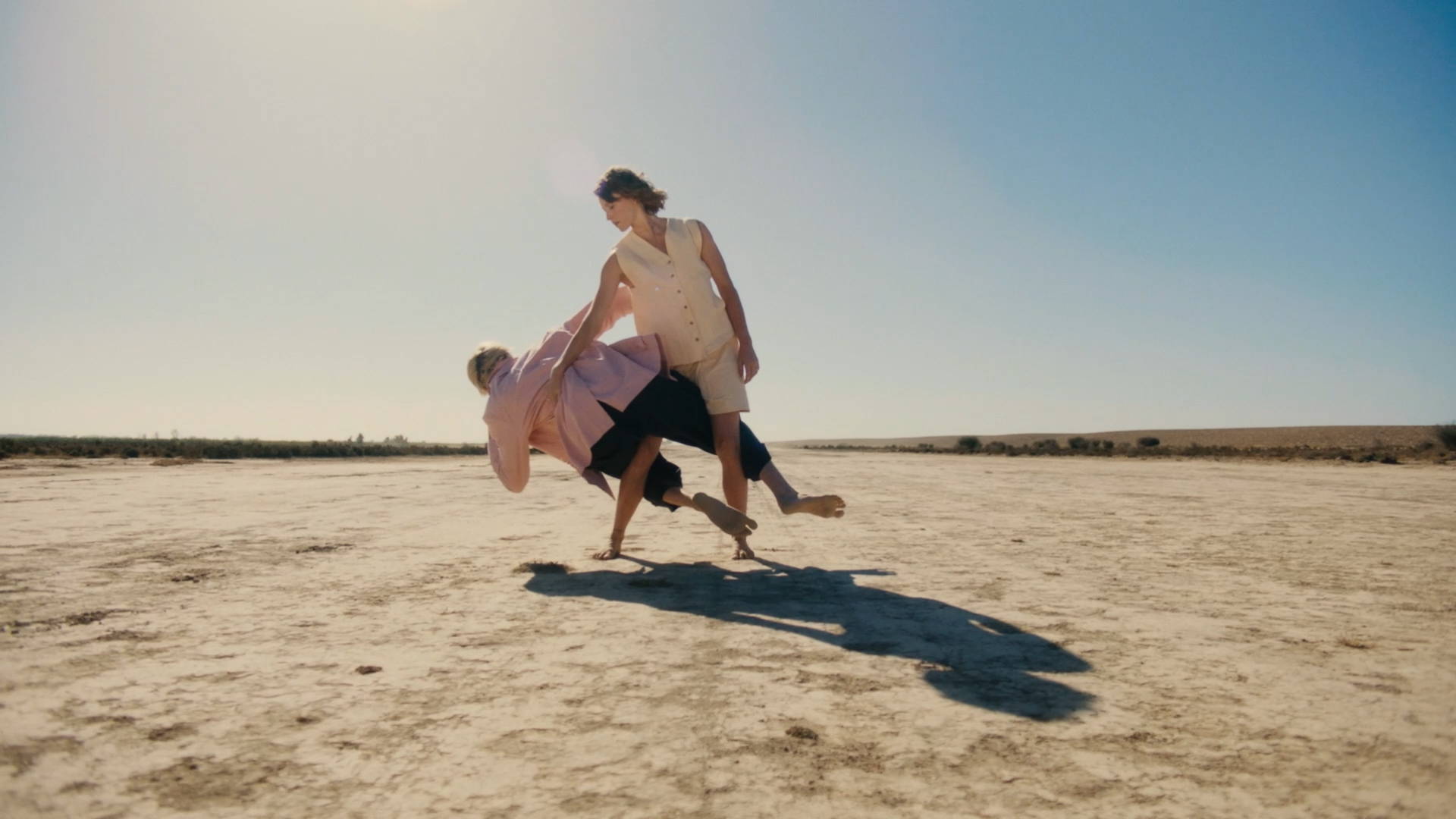 "I wanted to create a story that was relatable from different angles and after two years of lockdowns, we all know that feeling of what it's like to be apart from someone special", says Moore. "The sun can be a real source of comfort, a metaphor for reassuring one in times of need and loneliness, a guiding light. Now with Spring/ Summer on our doorstep, and after a long hard winter, our spirits are lifted once again as we look to the sun. Our compass. It can heal hearts and lift the spirit - a source of positivity and optimism - to connect our two lost souls"
Craig Moore, Filmmaker, Into the Arms of Sunshine