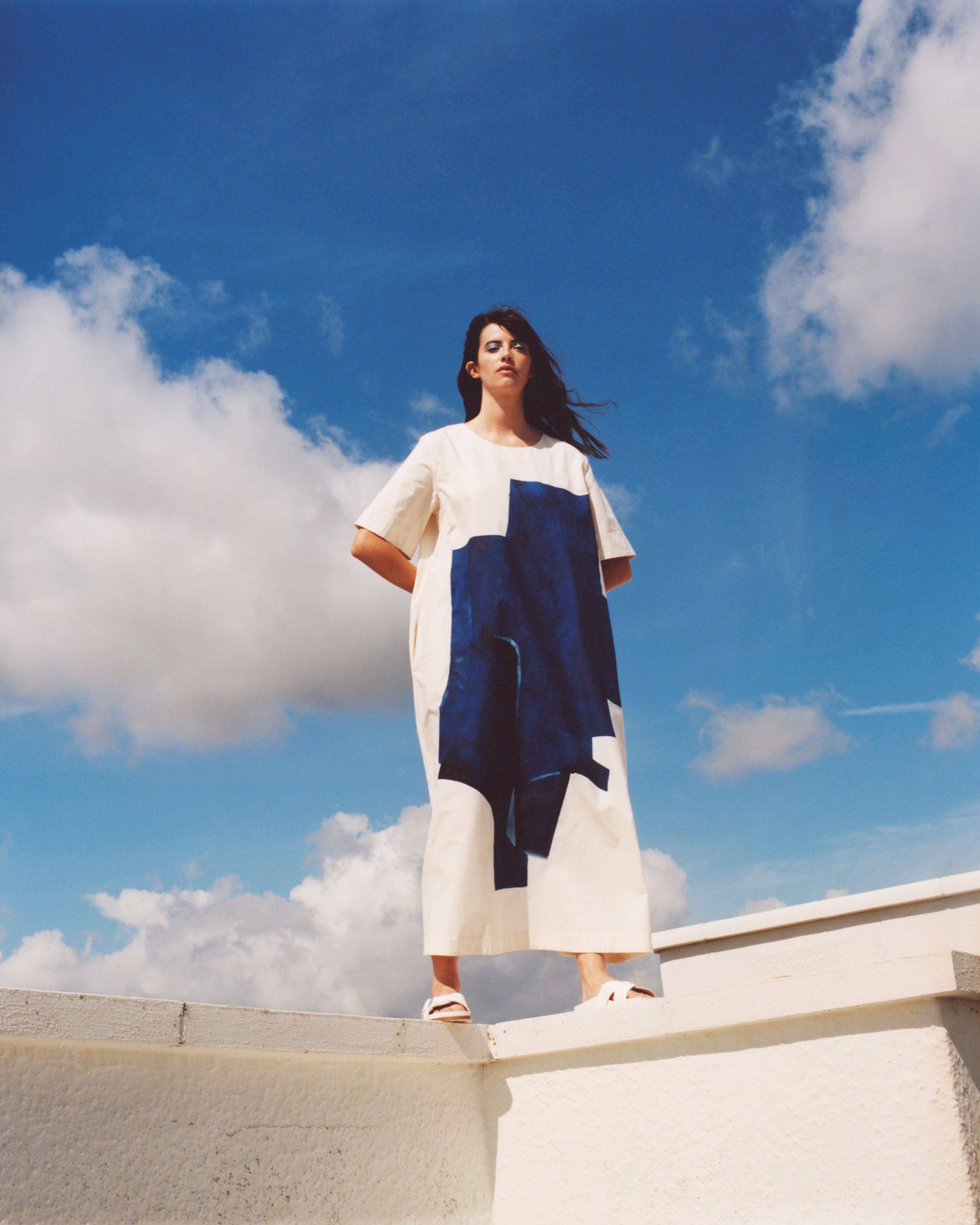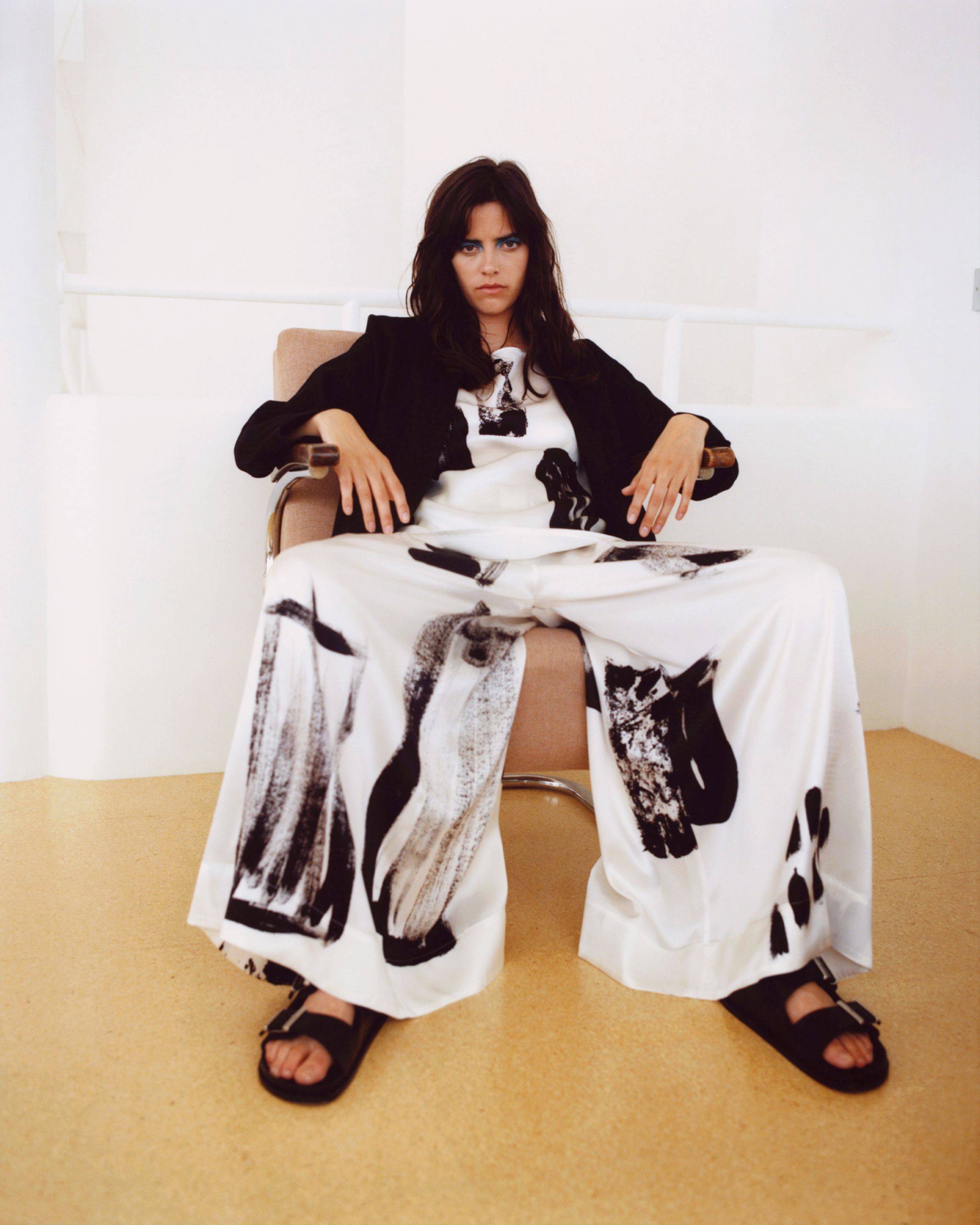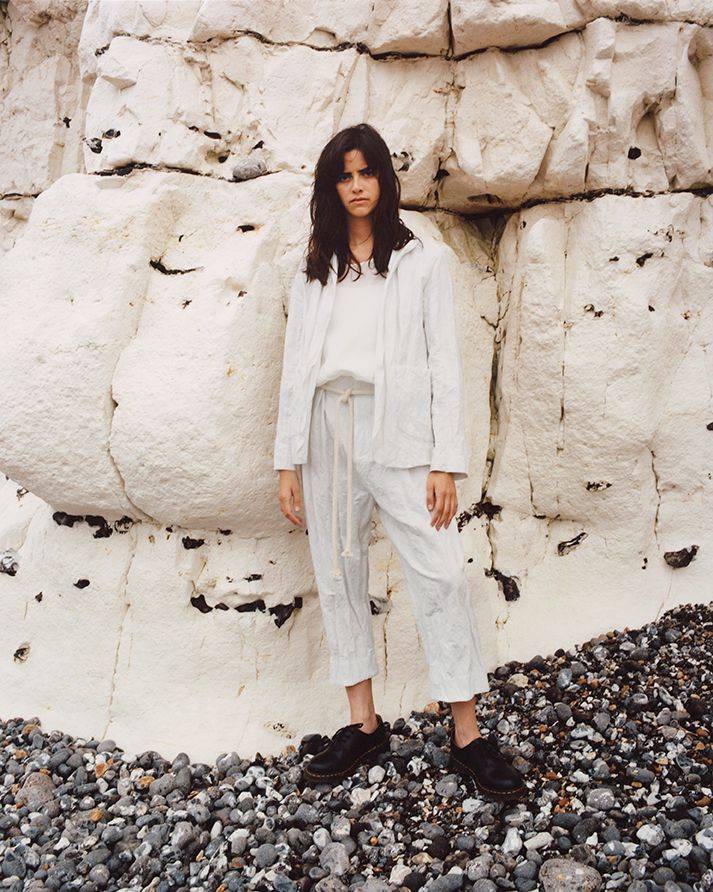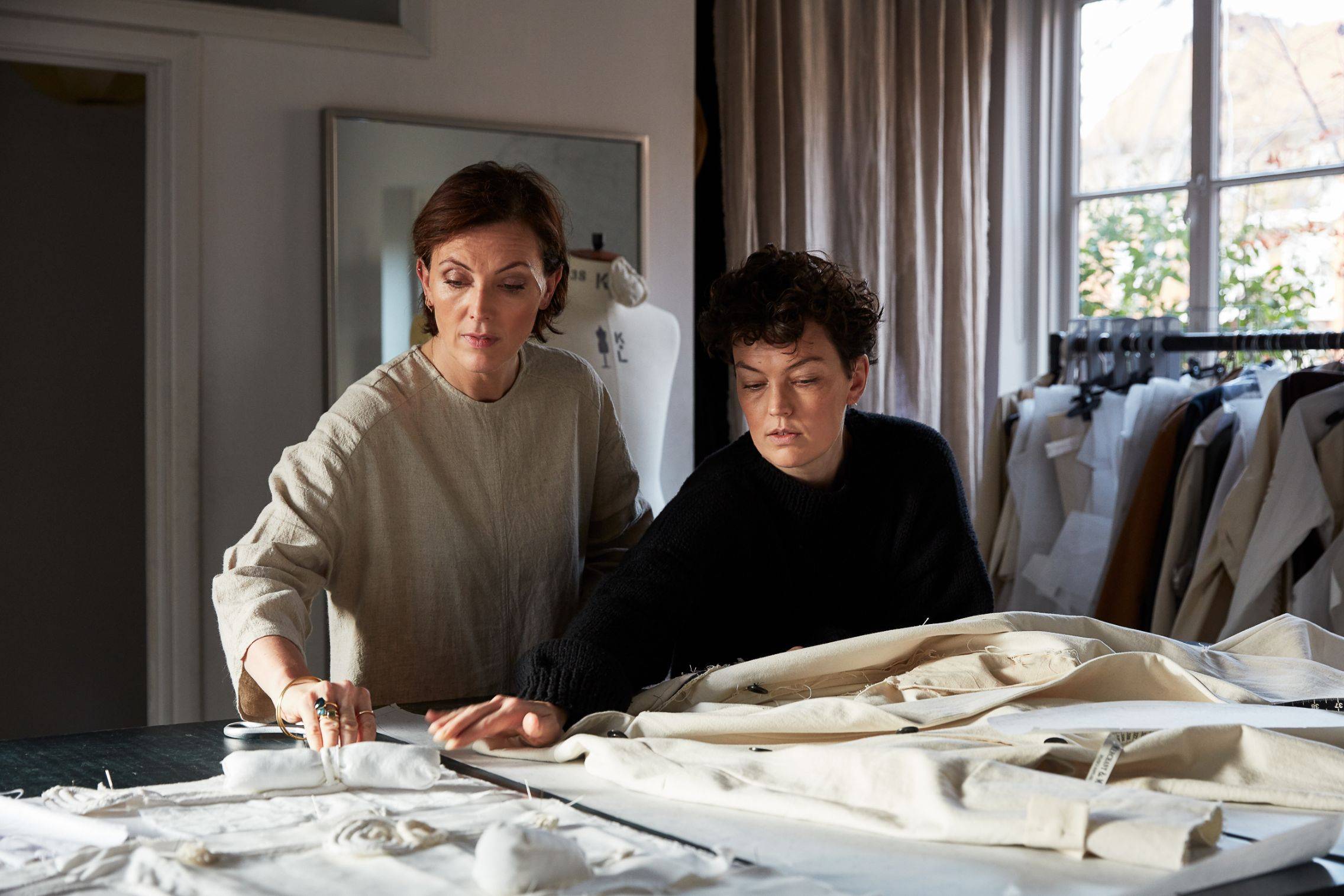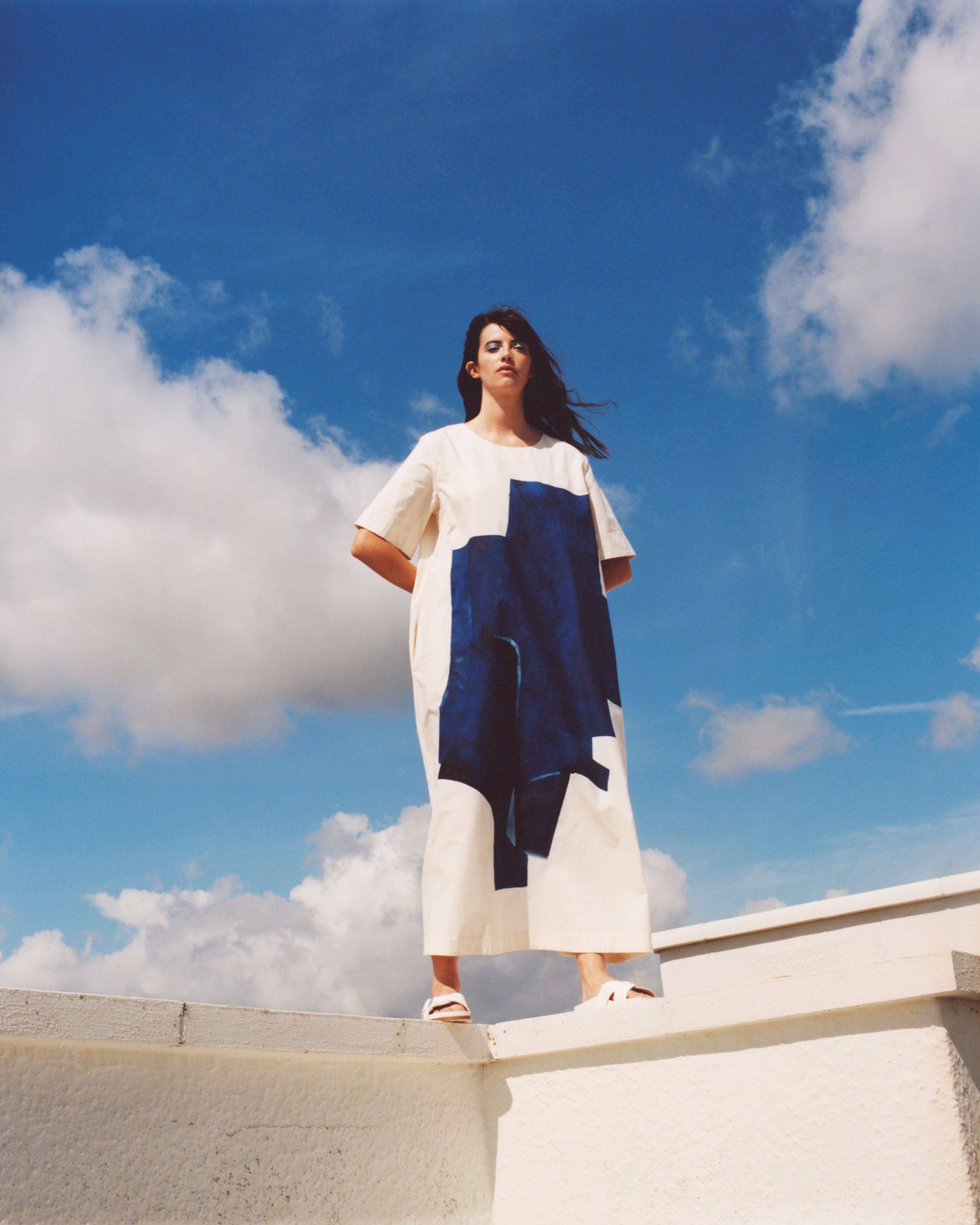 Words by Scarlett Conlon
Photography Tom Johnson and Luke Walker
How Toogood Mastered Quietly Sustainable Clothing – Without The Marketing Spiel
When sisters Faye and Erica Toogood launched a unisex, sustainable, predominantly British-made brand in 2013, they freely admit they "didn't know what they were doing." Now, they're leading the way in an industry that's finally waking up to timeless fashion.
"Sustainable", "seasonless", "unisex", "timeless design" – they all sound like familiar fashion concepts now, right? But rewind to 2013, when Faye and Erica Toogood launched their fashion line, Toogood, and the landscape looked very different.
The unisex model which defines the sisters' collections was deemed conceptual enough at its launch to warrant a slot on Women's Hour in the early days. Meanwhile, their business model, which champions made-to-last designs, was at odds with the wider fashion industry. Remember? This was when the insatiable desire for "newness", propelled by the influence of social media, was ramping up and brands raced to feed it – a path which has since proven to be untenable at best, catastrophic at worst.
Having felt its way instinctively into the fashion field, Toogood was always a bit different. Seven years ago, Faye, a celebrated interiors designer, had already established the renowned furniture, art and architecture platform Studio Toogood, but found her perfect fashion partner in her sister Erica, a trained pattern-cutter and designer with a background in tailoring and theatre. Together, with no direct knowledge of the inner workings of the fashion industry, they collaborated on an installation project for the 2013 London Design Festival in London's Seven Dials district for which they made 49 coats, each labelled with the name of one of the area's historic trades ("brewer" and "puppeteer" among them). A professional sisterhood was born. "It was a moment of coming together," says Erica, "it wasn't prescriptive, it was free-spirited."
They hadn't intended to start a brand, says Faye, but they knew so many people who were looking for understated and beautifully structured clothing; friends, family, colleagues who didn't want to wear high fashion or buy heavily branded clothes. Plus, she started to notice that "our wardrobes with our partners were starting to blur and the kids [her affectionate term for her team] in the studio were all starting to dress a similar way."
Their hunch that unisex clothing would continue to boom has stood them in good stead: they're now stocked at Matchesfashion.com, Dover Street Market and Selfridges. "We started off where we took the approach that every single piece was unisex – now we have pieces that have a menswear leaning and a womenswear leaning, but the large majority is deemed as pure unisex," says Faye. "The world is not completely unisex, obviously, and it doesn't need to be, but I think [the blurring of boundaries] is really interesting."
Their lack of experience gave them a good perspective, they agree. "We took the rule that we do things the way we want to do," says Erica. "We didn't know what a line-sheet was or how everyone was doing things, so we just did things in the way they made most sense," chimes in Faye.
Initially, this translated as making use of canvas rolls Faye had left over from an interiors project and more recently sharing leftover fabric with the designer Phoebe English on a collaboration (they also frequently donate leftover reams to schools and charities). In a sweet family echo, their grandmother was a tailor who, during the Second World War, made underwear out of parachutes. A pioneering, sustainable spirit apparently runs in the family.
But a fashion brand can't just run on lofty "concept". "People are drawn by the sculptural, simple, timeless aesthetic of the pattern-cutting in combination with the materials we use, which are always the best we can get," says Faye, of why their pieces are "forever" items. "That's a magical combination that people treasure." Their sculptural lines, functional consideration and exquisite execution skew the mundane idea of "everyday clothing"; instead they fuse ease with emotional attachment.
It's unsurprising, given that Erica works in an annexe of the Toogood design studio surrounded by artists, architects and product designers, that everything is rooted in purpose and feeling. Much like an investment you would make for your home, she intuitively designs clothes to last longer than a season. Case in point: patterns she cut for their very first collection are still their bestsellers.
"We treat our pieces [as] objects because that's how the house works," she explains. "The process of 'making' is a very similar one from a chair to a pair of trousers." The names of their creations follow the same school of thought and are coined after professions, harking back to their first project together: The Photographer Jacket, The Baker Trouser, The Writer Dress to name a few. "It gives purpose," says Faye, of the tradesman links. "If you [think about] a photographer needing giant pockets to put his lenses in or the baker who's bending down getting his bread in the oven and the trousers need to be super loose and not too long on the floor otherwise they will get covered in flour..." she laughs.
Sustainability is something to which Toogood adheres – "an internal mindset and moral standard," as Faye puts it – but not something they necessarily shout about. That being said, their commitment to championing British materials, manufacturers and factories has been at the heart of their brand's DNA since day dot. They work with suppliers in Yorkshire and south west England, while their factories are easily accessed from where the sisters live in London. When they do produce outside of the UK, it's for good reason: they have found a shirt factory in Portugal, for instance, where the quality is second to none, and the shipping is carbon-neutral.
They have occasionally stumbled. Toogood's sustainable, British-made denim line, for instance, which they launched in 2018, was short-lived. "It was the purest sustainable product we could make," explains Faye. "Even British companies who make British jeans are buying their denim in Turkey, America or China, but we sourced denim from Lancashire and made a product that was entirely British." ("It was proper selvedge," Erica adds wistfully.) Such fastidiousness, however, meant that a pair of jeans cost £750 – too steep a price point for retailers. A re-launch of the same shapes made from organic denim from Portugal at lower price points is slated for this September and, for the quantities a small label like Toogood can afford, "they are the best they can be" right now.
"When push comes to shove," says Faye, "we're [all] trying to work out what we're going to spend our money on – things have to have meaning". It's a sentiment never truer than now, but one which has been at the heart of the Toogood mentality since that installation in Seven Dials in 2013 – or maybe, even, those parachute knickers.
See the full article in-situ here.