Assemblage 7: Lost and Found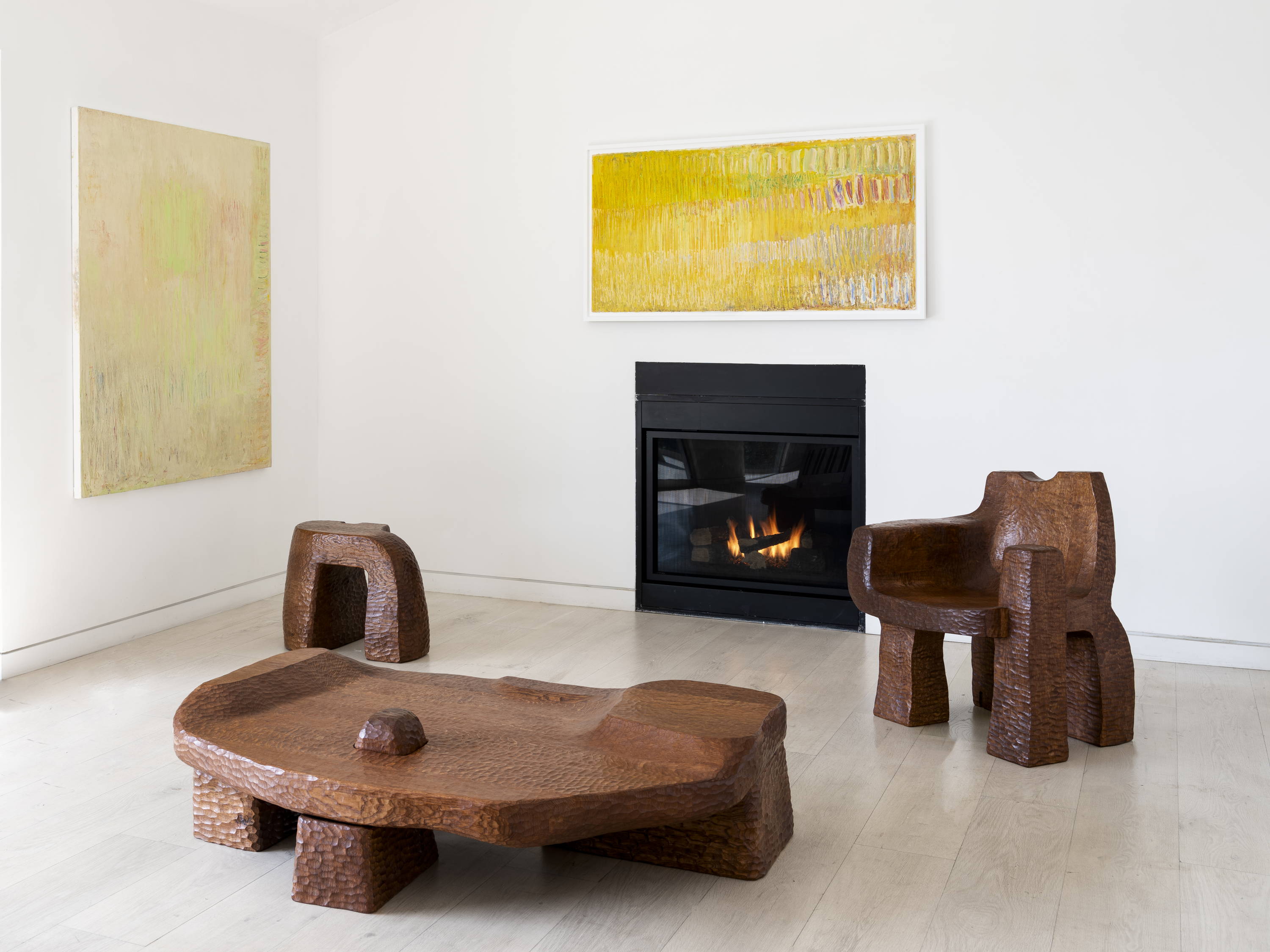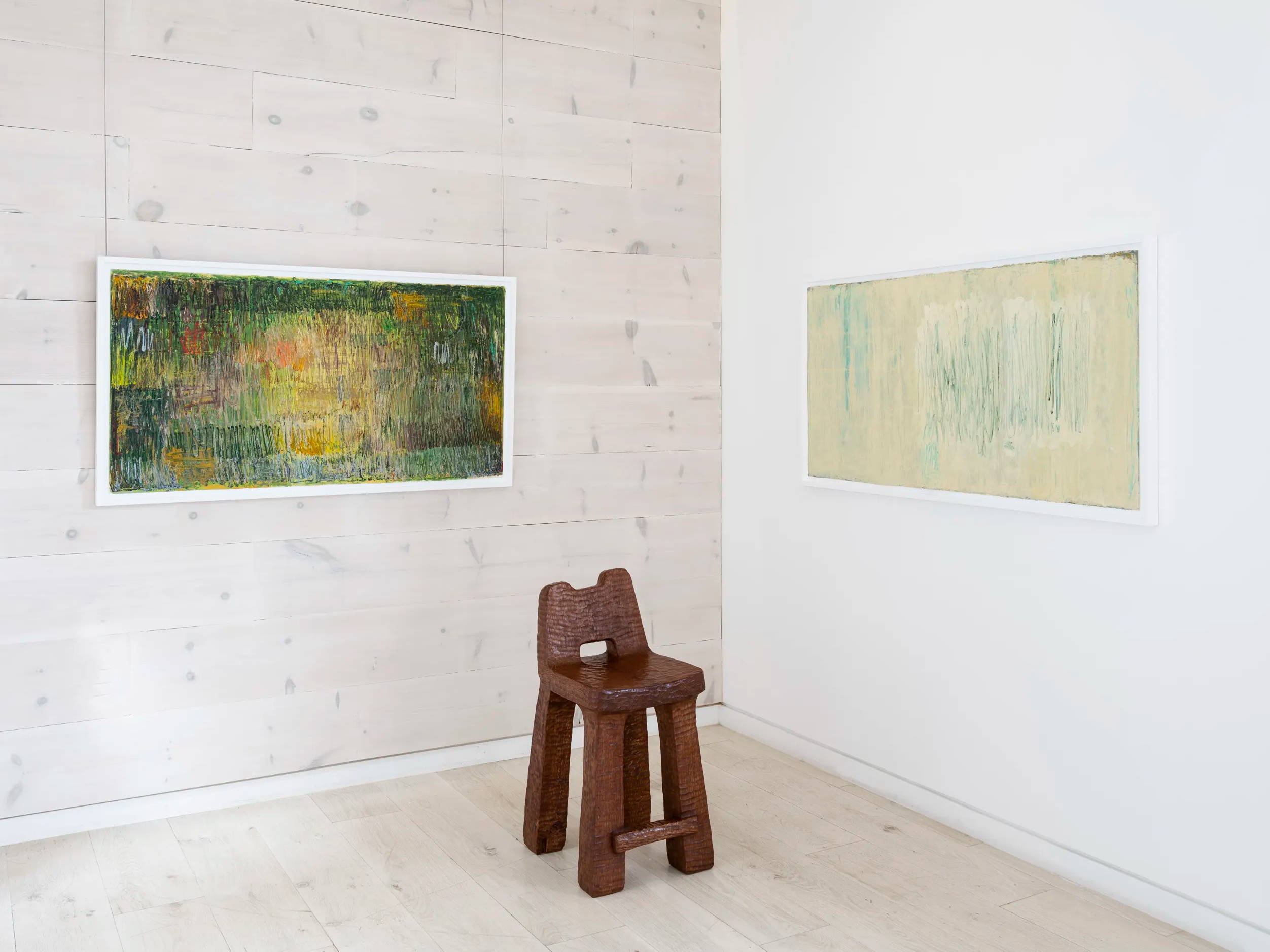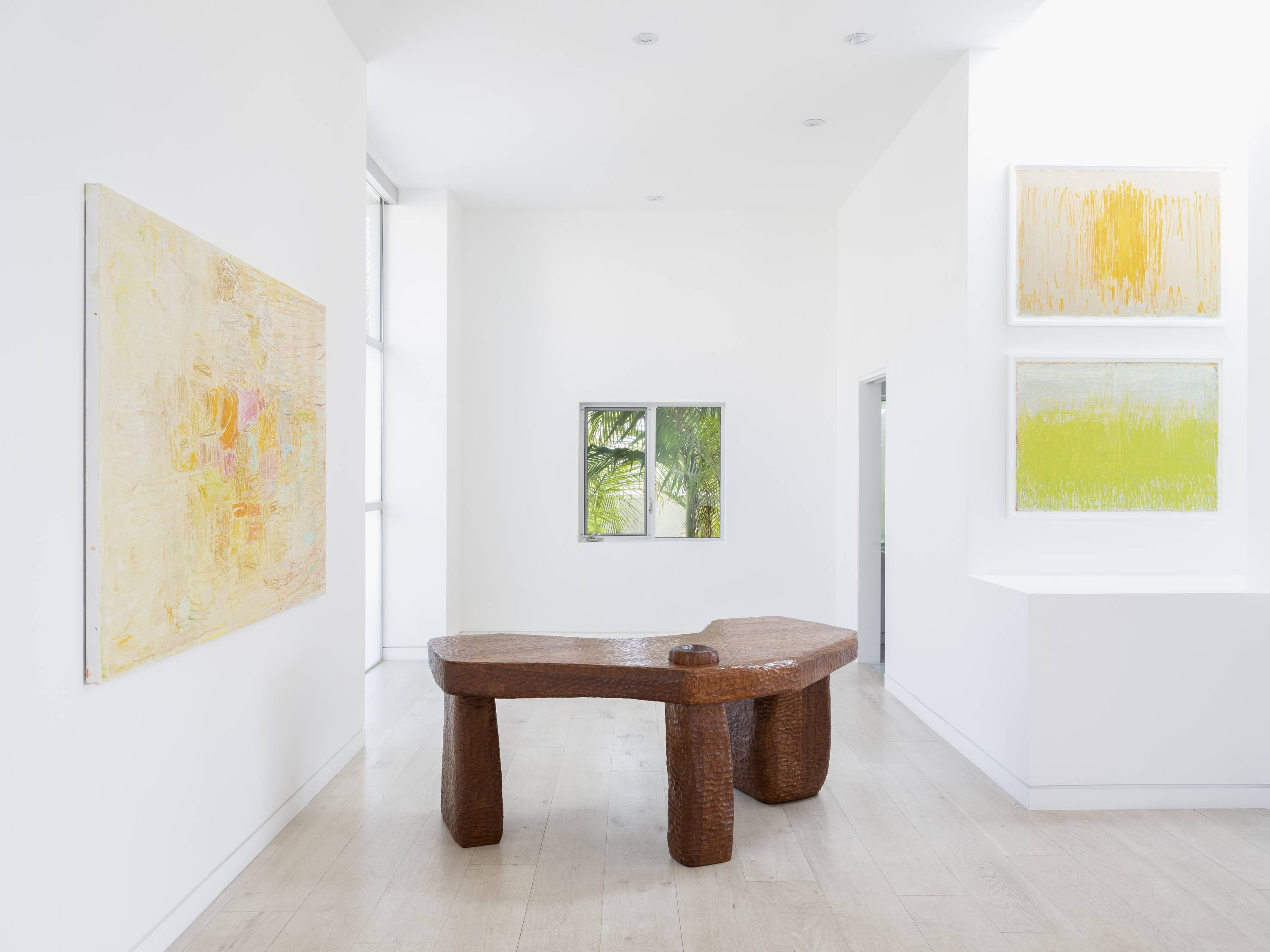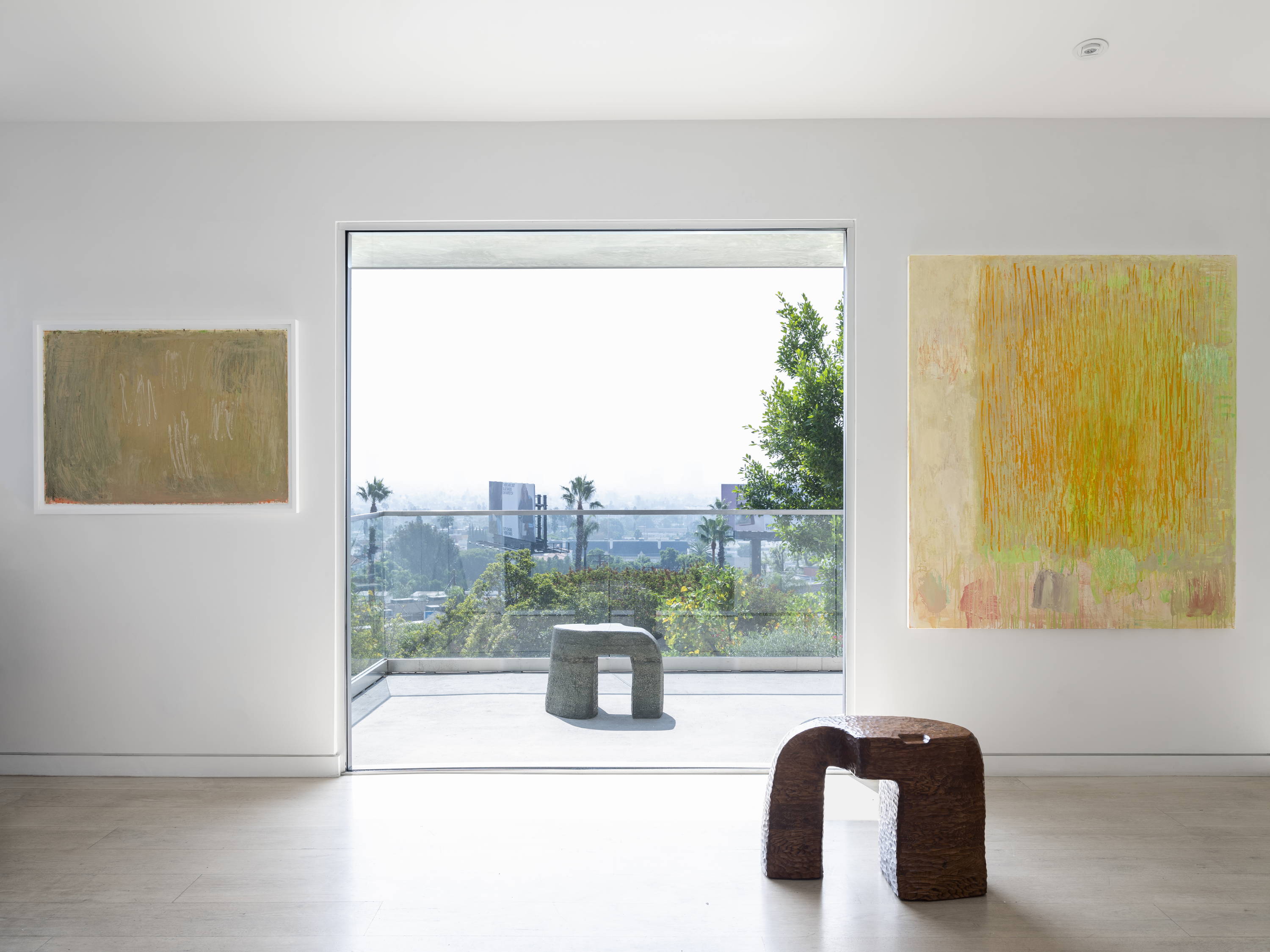 FAYE TOOGOOD ASSEMBLAGE 7: LOST AND FOUND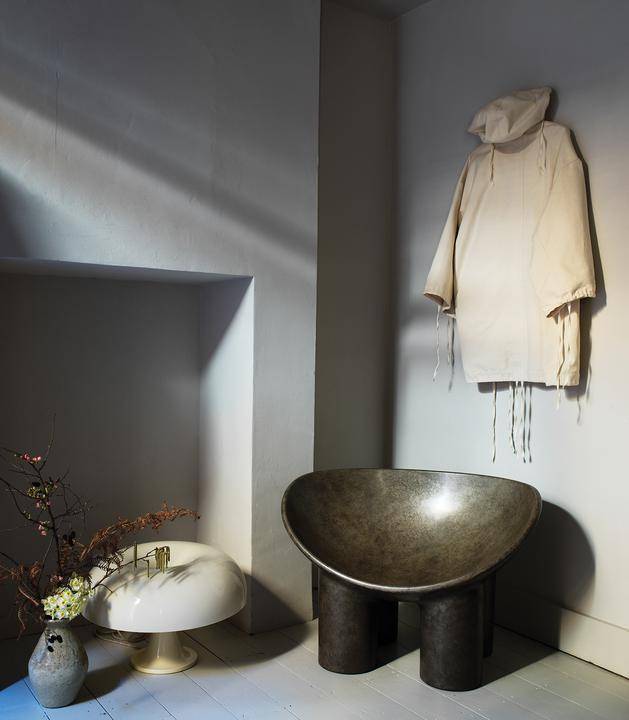 I felt like I was revealing something that had always been there. Something almost prehistoric that had been lost to time, and it was my job to find it again.
The last assemblage that I worked on began with scores of make- do maquettes cobbled from studio detritus: paper, cardboard, wire. This revolutionised my way of working, making these spontaneous models and then scaling them up to life size. I have retained that process and play, but this time I set about revealing shapes from blocks of wax and clay. Chipping and chiselling away, it felt like an archaeological dig: the block was a landscape and that I was finding my treasure within this block.
The maquettes demanded a certain physical heaviness, and so I decided that the best way to bring this assemblage to life was working with wood and stone. With the wood workshop we have used oak
and a shellac stain, so the pieces are finished like 18th century fine English furniture. The polished wood feels incredibly traditional and refined, but also primordial as if the objects have been dredged from the bottom of a peat bog. Fossils.
Assemblage 7 holds, and shows time. The materials are elemental, taken directly from the landscape. Rippled surfaces reveal the slow, skilled hand of the woodworker and the stonemason. The Purbeck marble we have used is normally seen in ecclesiastical buildings, and when I look at the finished pieces I see a kind of offering. Something spiritual. Perhaps this assemblage is the closest I have come to traditional sculpture.
A friend told me they thought that the pieces were romantic.
I think there's a lot of love in there. Love, connection, relationships, intimacy. The landscape of the body, of bodies together. Ageing. Growing together. With archaeological digs, people spend years of their life revealing parts of the landscape to discover what's been loved and lost.
- Faye