A Guide to Styles
Toogood Denim returns with four jean styles in organic, unwashed denim in dark indigo, flint, and raw. Discover each style in this guide.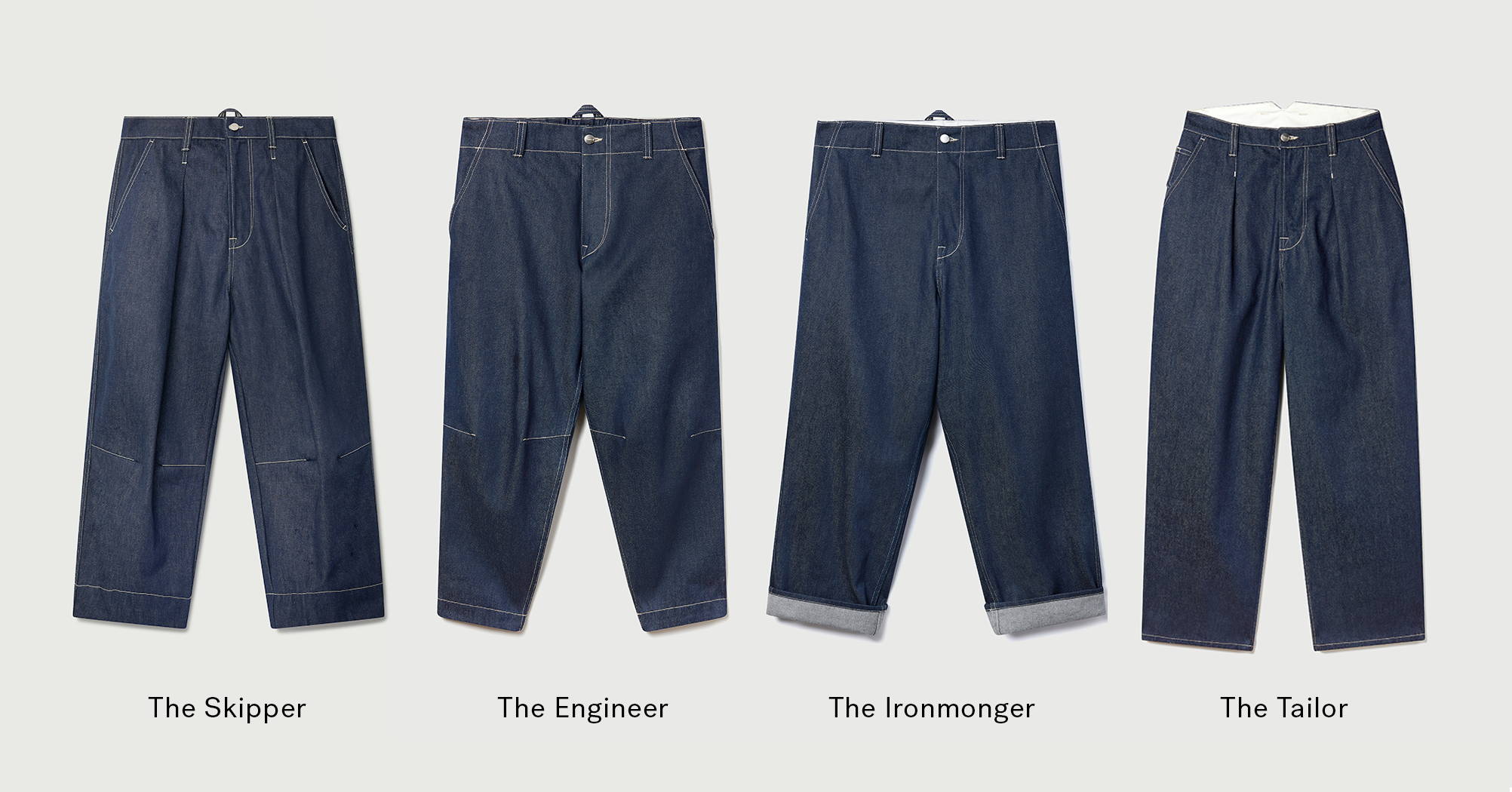 "The denim is as denim must be: robust and hardwearing. We have used a 13 ounce, 100% organic denim with raw cotton lining details.
We looked back at our archive and edited our favourite styles to develop four definitive pairs of jeans: the Engineer with its elastication, the Tailor with a wider leg and vintage inspired high waistband, the Ironmonger - Toogood's take on a timeless, straight-leg jean, and the Skipper, a relaxed volume jean."
– Erica Toogood
THE ENGINEER
A cropped jean with a tapered leg. The waistband is gathered at the back and the leg shaped with a dart at the knee.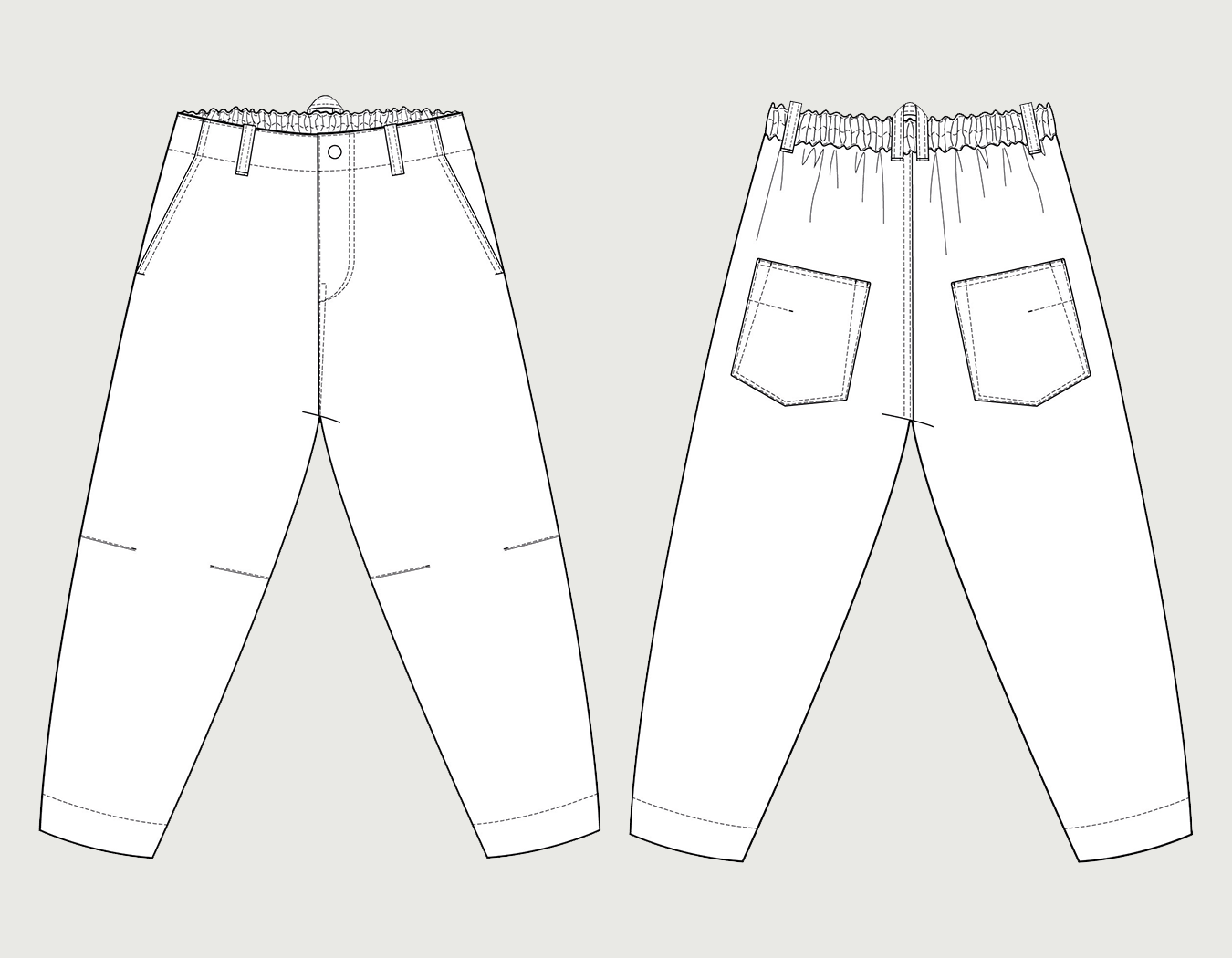 THE TAILOR
A full-length wide leg jean with a high waistline and front pleats.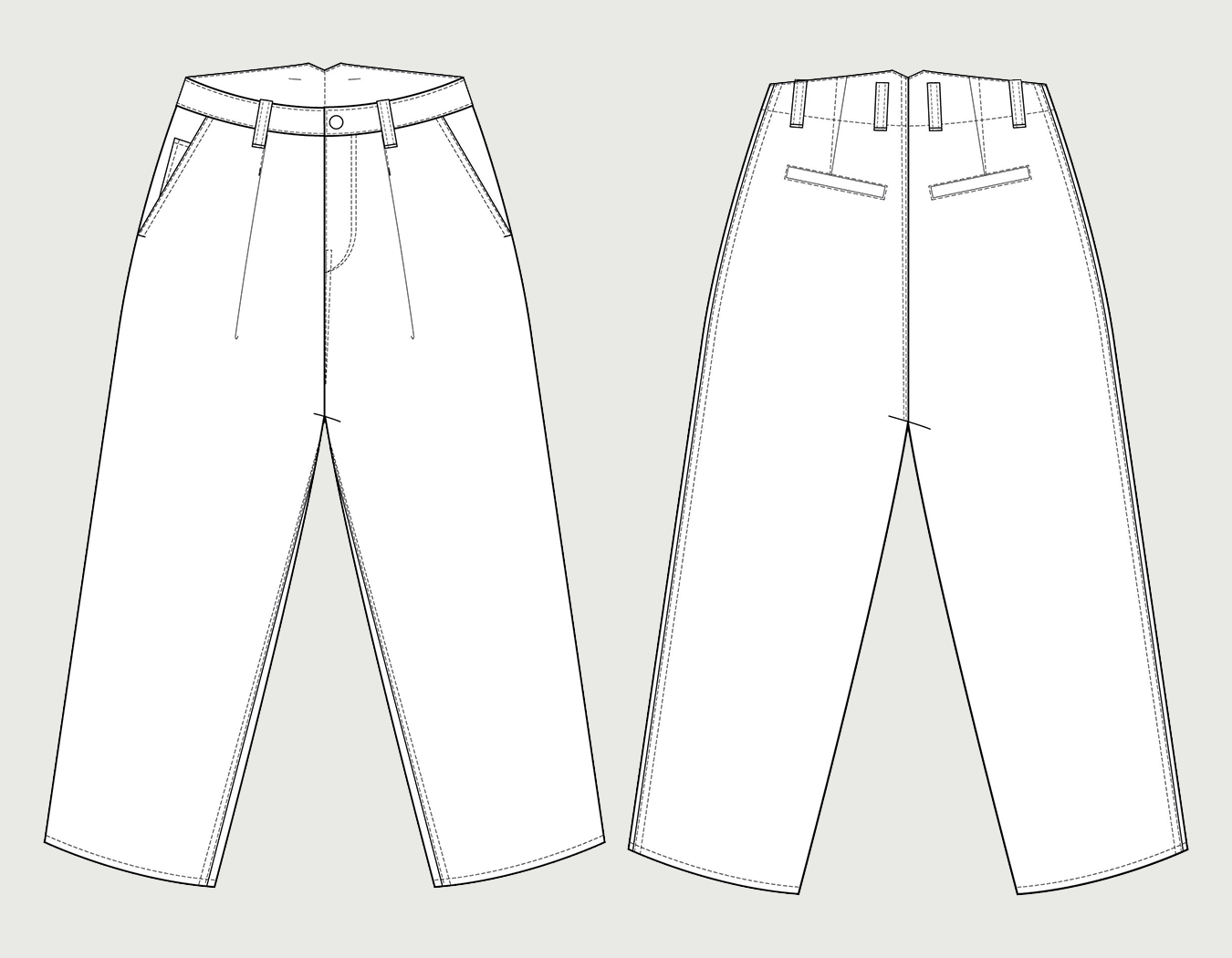 THE IRONMONGER
A long, straight-leg jean with a single low back pocket.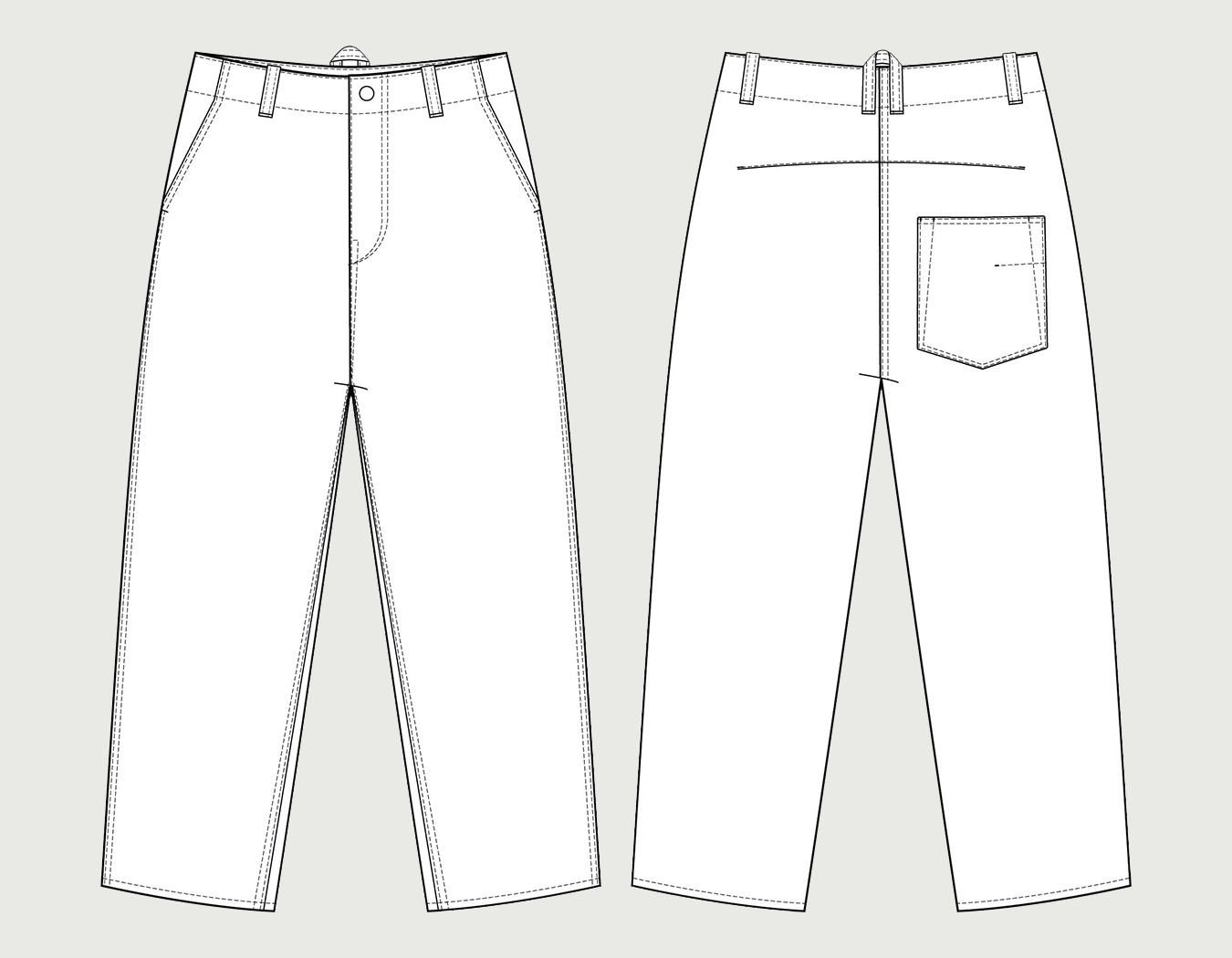 The Ironmonger Jean Indigo
THE SKIPPER
A relaxed volume jean derived from the Tinker trouser.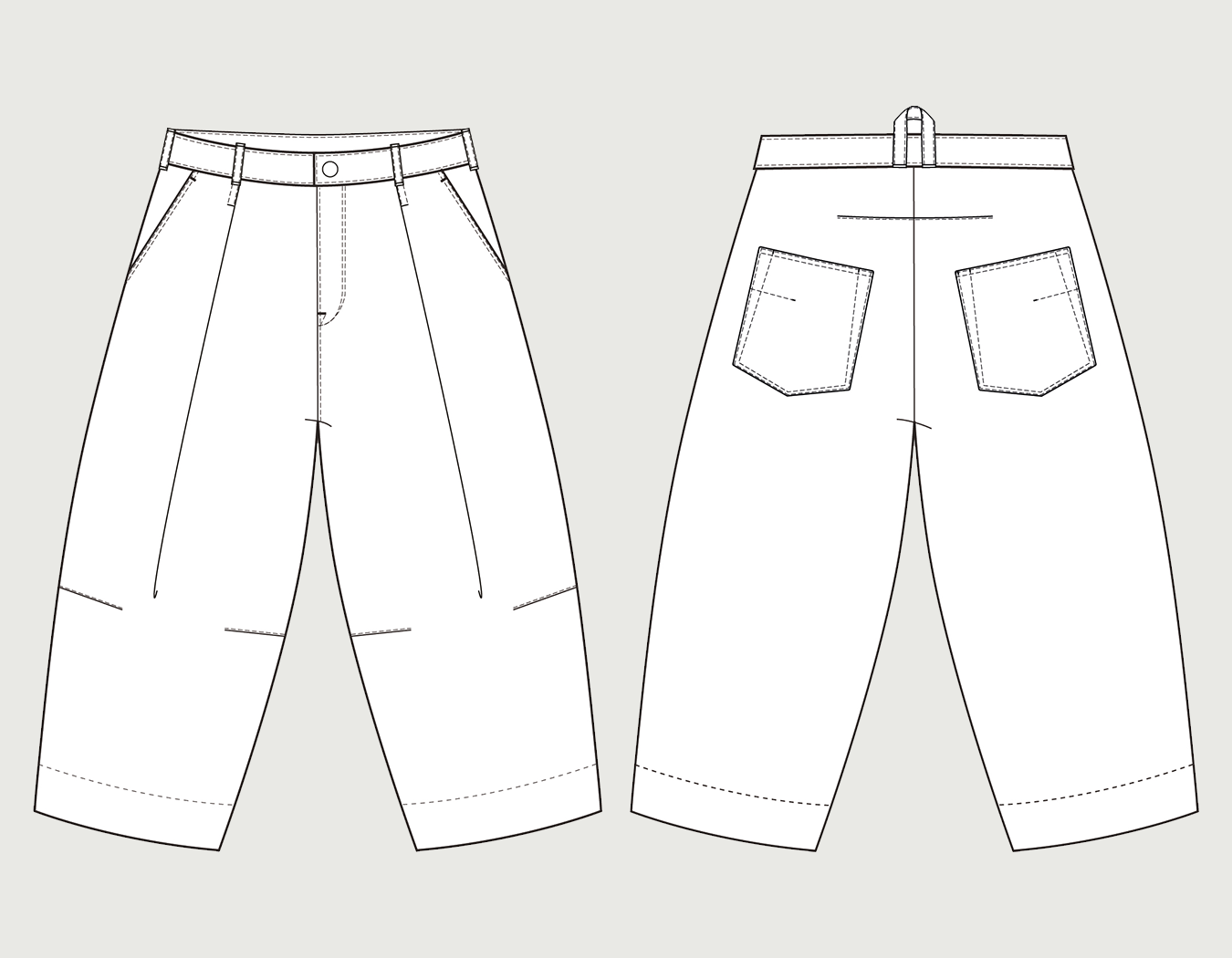 NOTES ON SHRINKAGE
Our denim is sanforised, which means it is a pre-shrunk, making shrinkage after washing minimal. The only area we expect shrinkage is in the leg, which we have counteracted by adding slightly more to the leg length.