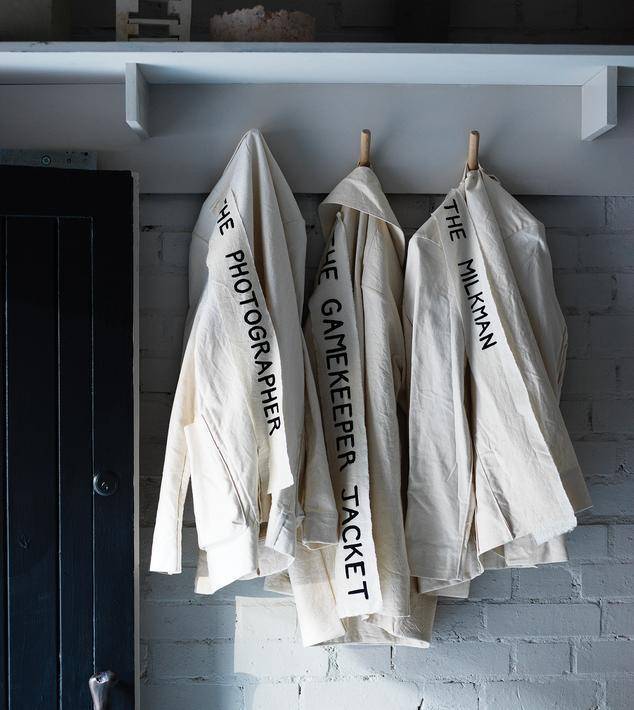 Toogood celebrates the individual with a modern working uniform, each piece taking its name, inspiration and cut from a traditional trade.
The beginnings of the Toogood collection coincided with a project for London Design Festival in 2013. The studio created giant coats in beaten, painted metal which were suspended above the streets at Seven Dials. Every coat was named after and celebrated a lost London trade.
Toogood now has a library of over 100 'Trades', an archive of calico and canvas blanks that are returned to and reworked in new colours, fabrics and finishes. This approach gives styles longevity and extends their value beyond a single season.
New trades are designed for each collection and some like The Oilrigger Coat, a favourite in pure cashmere, return every year. The 'blanks' have also become part of the final collections and core pieces are offered in raw canvas and calico.
As well as stating the garment's trade name, the Toogood label, or 'passport', acknowledges all the individuals involved in the making of the garments - from the designers to the cutter, seamstress, presser and hand finisher.
The final space on the passport is left for the wearer to write their own name.