Cobble Side Tables | Stools
COBBLE SIDE TABLES | STOOLS

April 2023
Photography: Matthew Donaldson and Angus Mill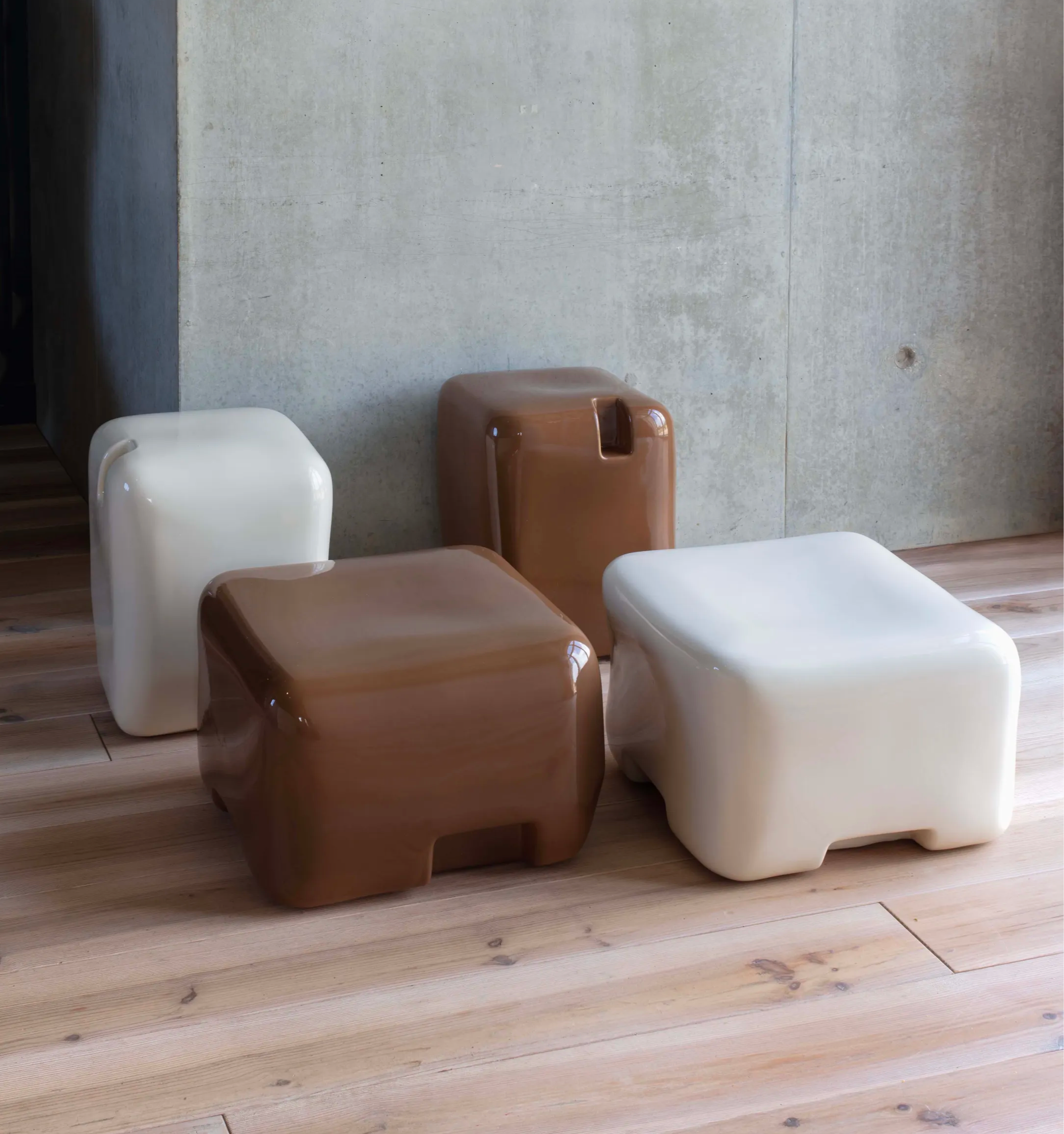 Find a pebble, pick it up: Toogood's new ceramic furniture works have that kind of serendipity.
Called Cobble, they are indeed like stones, up from the pavements. No-nonsense objects, durable and smoothly rounded. Yet they have the irregular, expressive contours of nature - or sculpture.
Cobble is available in two sizes, suggesting use as a stool or table. Incised rectangular notches articulate the edges, adding an element of intrigue.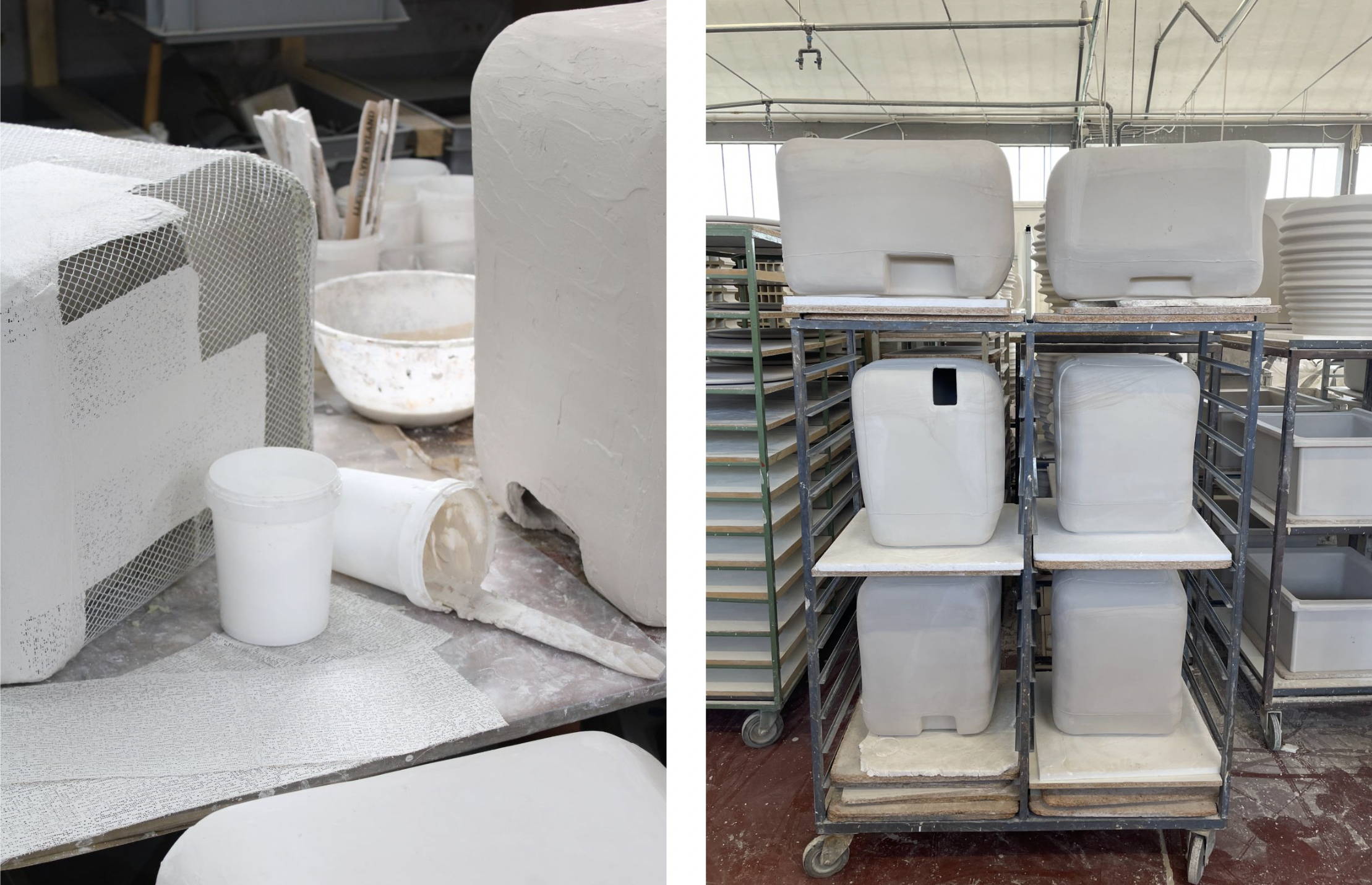 The forms were first hand-sculpted in plaster, imbuing them with subtle imperfections and gentle asymmetries, all of which are left intact. Each Cobble is then cast in a factory specialised in laboratory-grade ceramics.
The pieces are protected by a gloss-finish glaze in colours cream and chestnut. For any space, interior or exterior, they are the perfect punctuation.
Available now for immediate shipping