Here's One We Made Earlier
Is there a kid out there (or inside you) who does not delight in the rippable, foldable, limitless potential of a cardboard box? In his new exhibition for London Design Festival, The Unboxing Show, designer and artist Peter Marigold asks us to remember the imaginative value of one of our primary waste materials.
"What is the intrinsic imaginary value of material? What can it do? What it can be? The most valuable imaginary material can help us most easily manifest our thoughts, such as clay, paper and paint, not objects which arrive in the post and sit on a shelf. We all understand this as children, but we shrug it off later in life as projected cultural values divert our attention from the intrinsic useful value of materials." - Peter Marigold, The Unboxing Show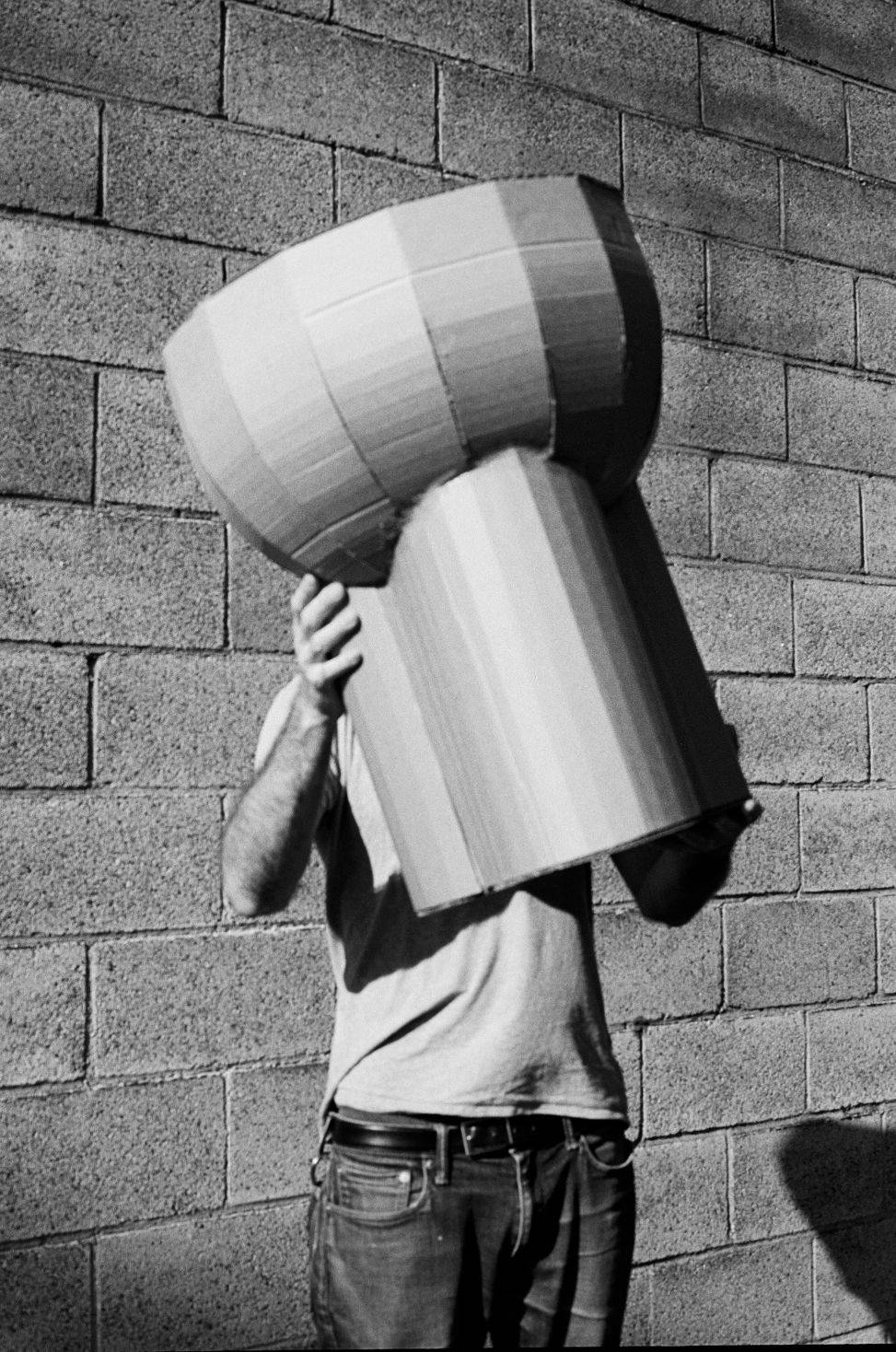 Peter Marigold holding Toogood's cardboard Roly-Poly Side Table for The Unboxing Show
For the exhibition Toogood has designed a Roly-Poly side table to be rendered in cardboard. The exhibition asks the audience to meet designers halfway: the designers propose a concept and the visitor physically creates it, and by doing so invests the waste material with a new considered value. The Roly-Poly side table, alongside the other submissions (from creatives including the Campana Brothers and Mathieu Lehanneur), can be made by visitors to the exhibition using a cardboard cutting CNC machine, and then assembled with assistance from Peter and his team.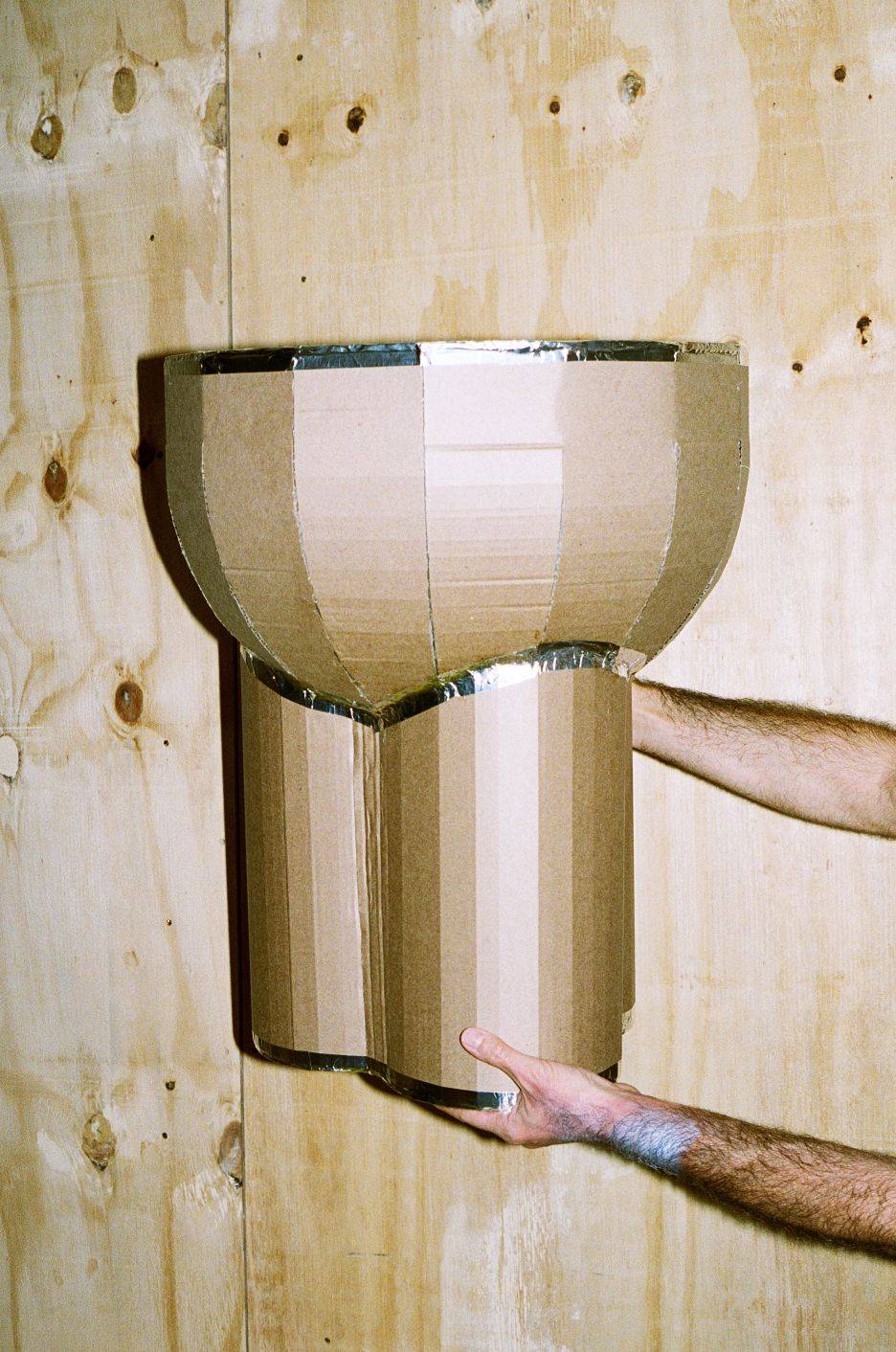 Toogood's cardboard Roly-Poly Side Table at Peter's studio,
"Cardboard, canvas and clay are my starting blocks. Working as a stylist, through to an interior designer, furniture designer and then a fashion designer, these simple ingredients are so important in my process. In my latest Assemblage 6 collection, I made 200 maquettes over the course of that two years, desperate to find my new vocabulary. I used wire, paper, cardboard, canvas, and then chose a handful of the miniatures to translate into full life-sized three-dimensional objects. There is a whole series dedicated to the cardboard box which is in fact carved out of bronze and then hand-painted to look like cardboard with brown tape." - Faye Toogood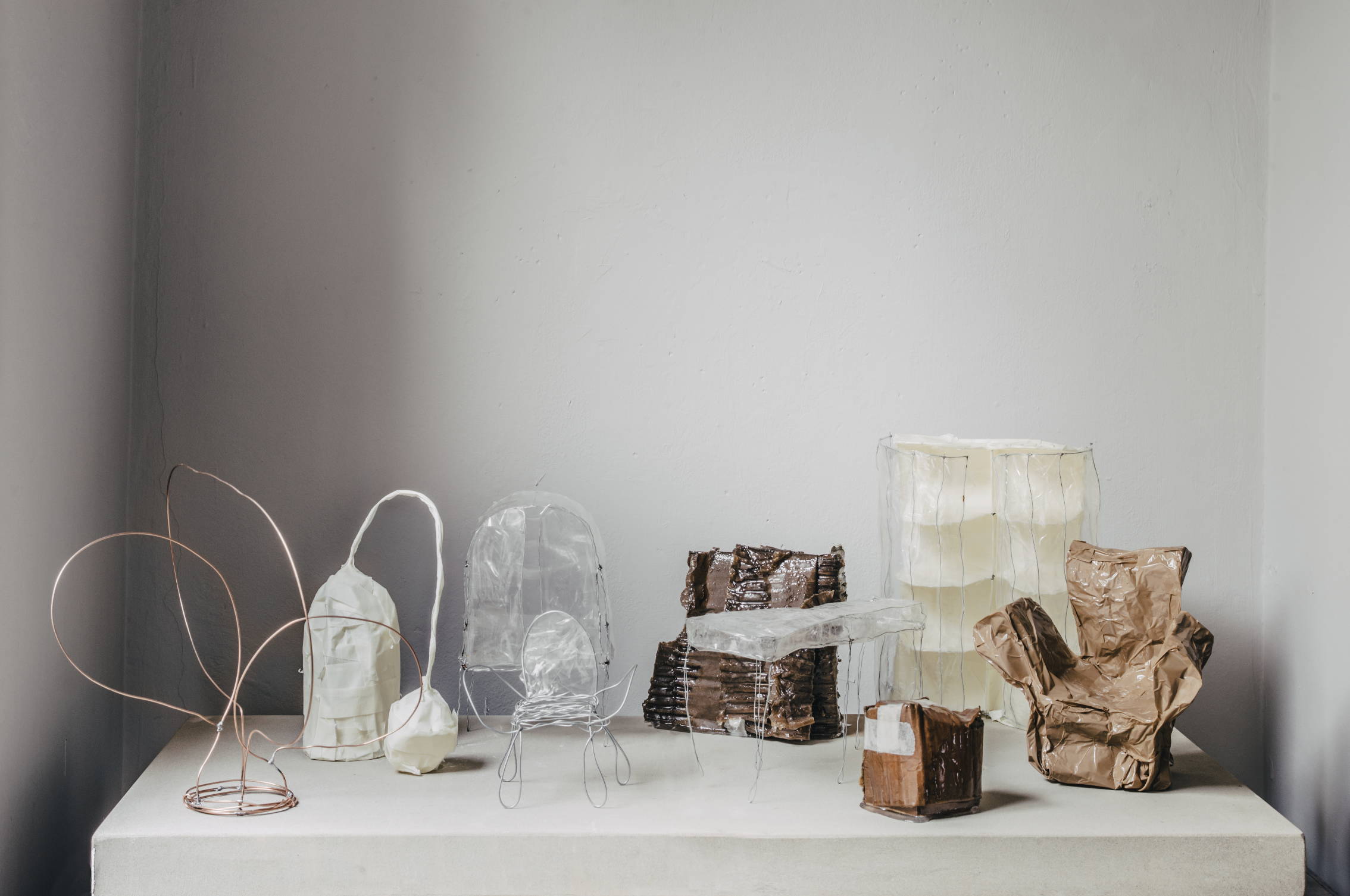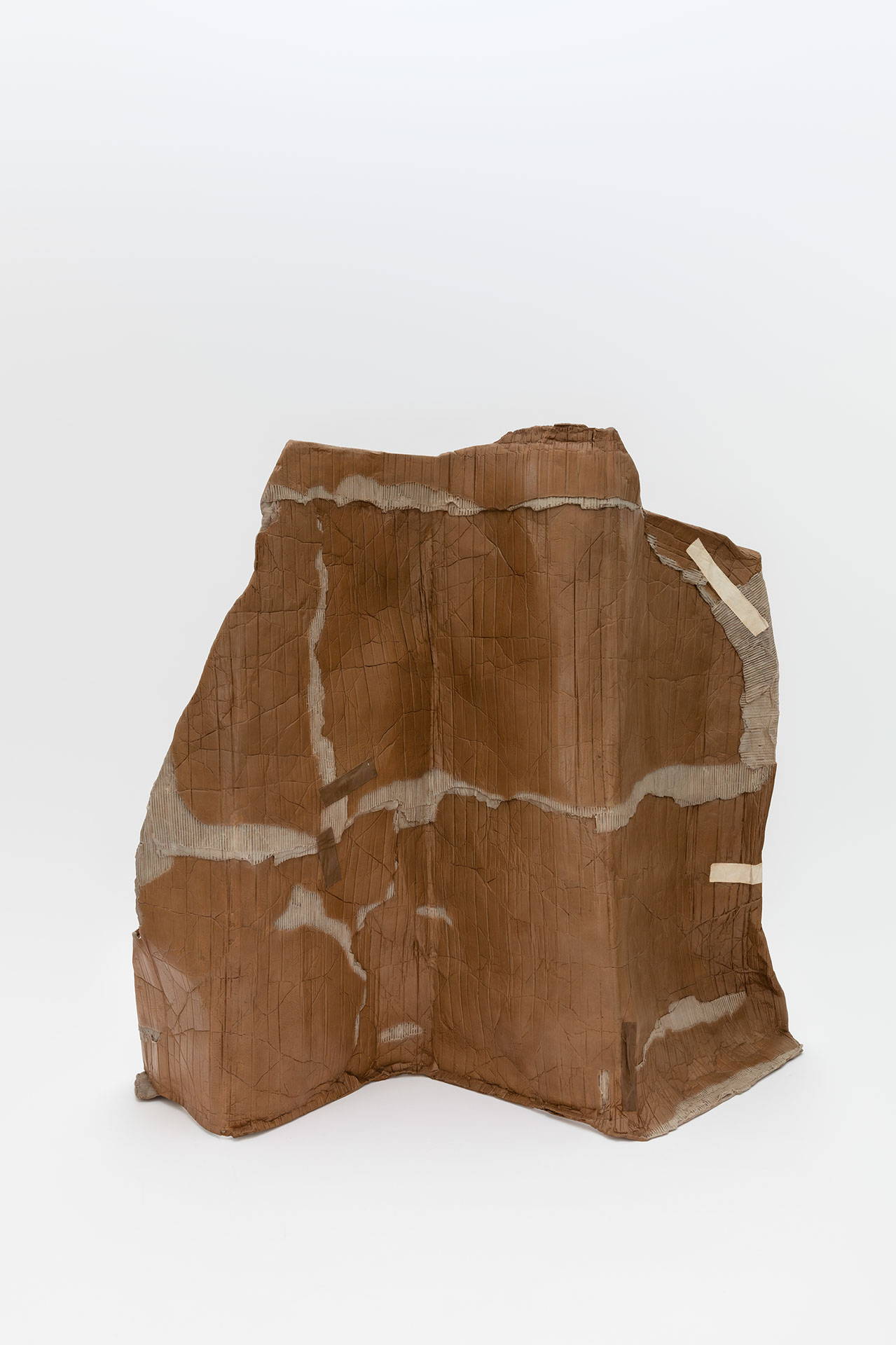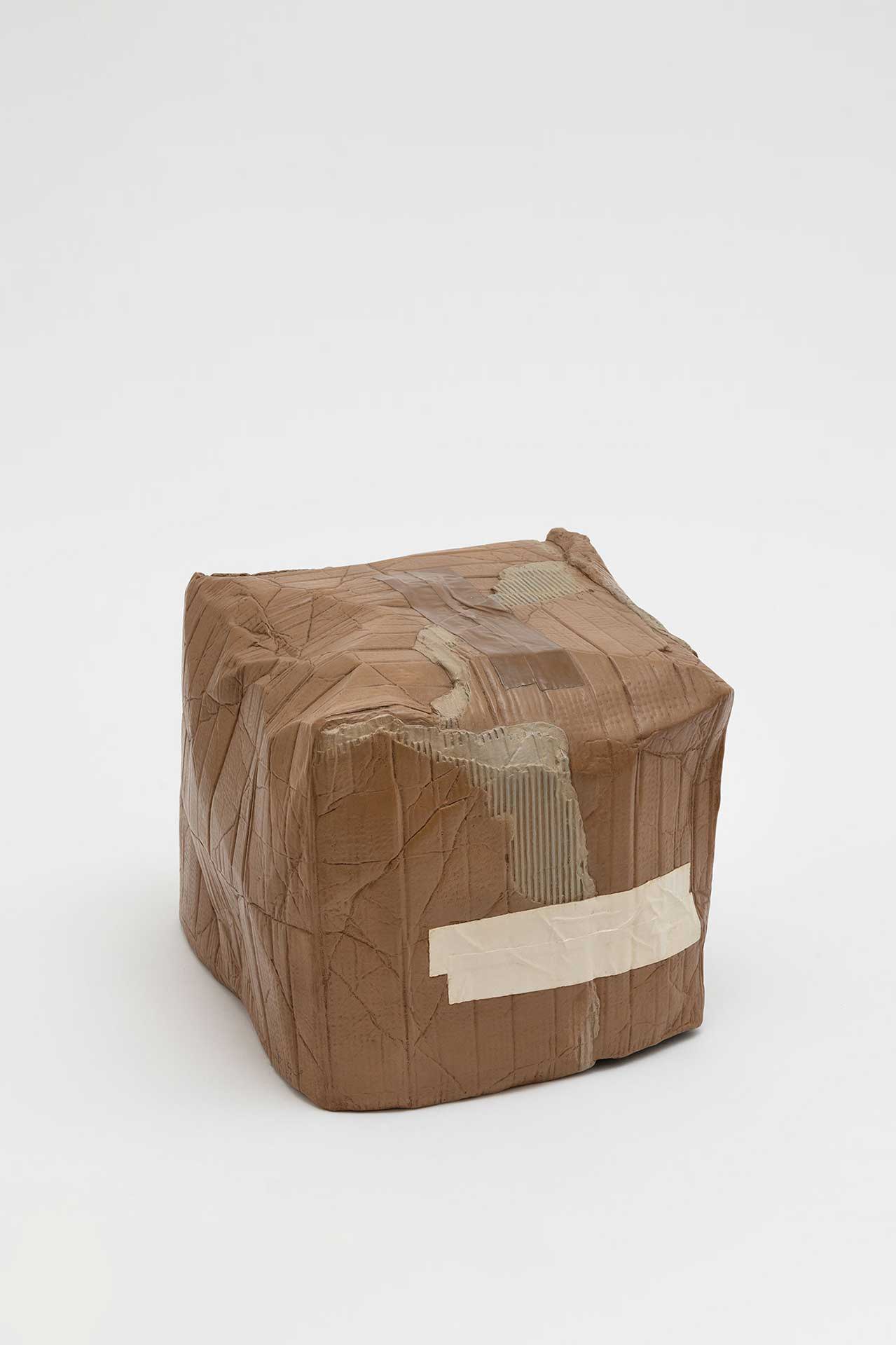 Faye's maquettes for Assemblage 6 (top), Maquette 060 Box Screen (left), Maquette 166 Box Stool (right)
"Last December we were preparing a show for the National Gallery of Victoria. We created a series of family busts, 10 huge sculptures that were originally intended to be made of bronze and precious metals. But because it happened during lockdown materials and manufacturing were non-existent. We made them out of Amazon boxes and cardboard and car paint and tarmac and canvas and anything that we could find. Cardboard saves the day. So you know, whether it's something that we make in-studio with real cardboard or an art piece, these humble materials are something that appeal deeply to me." - Faye Toogood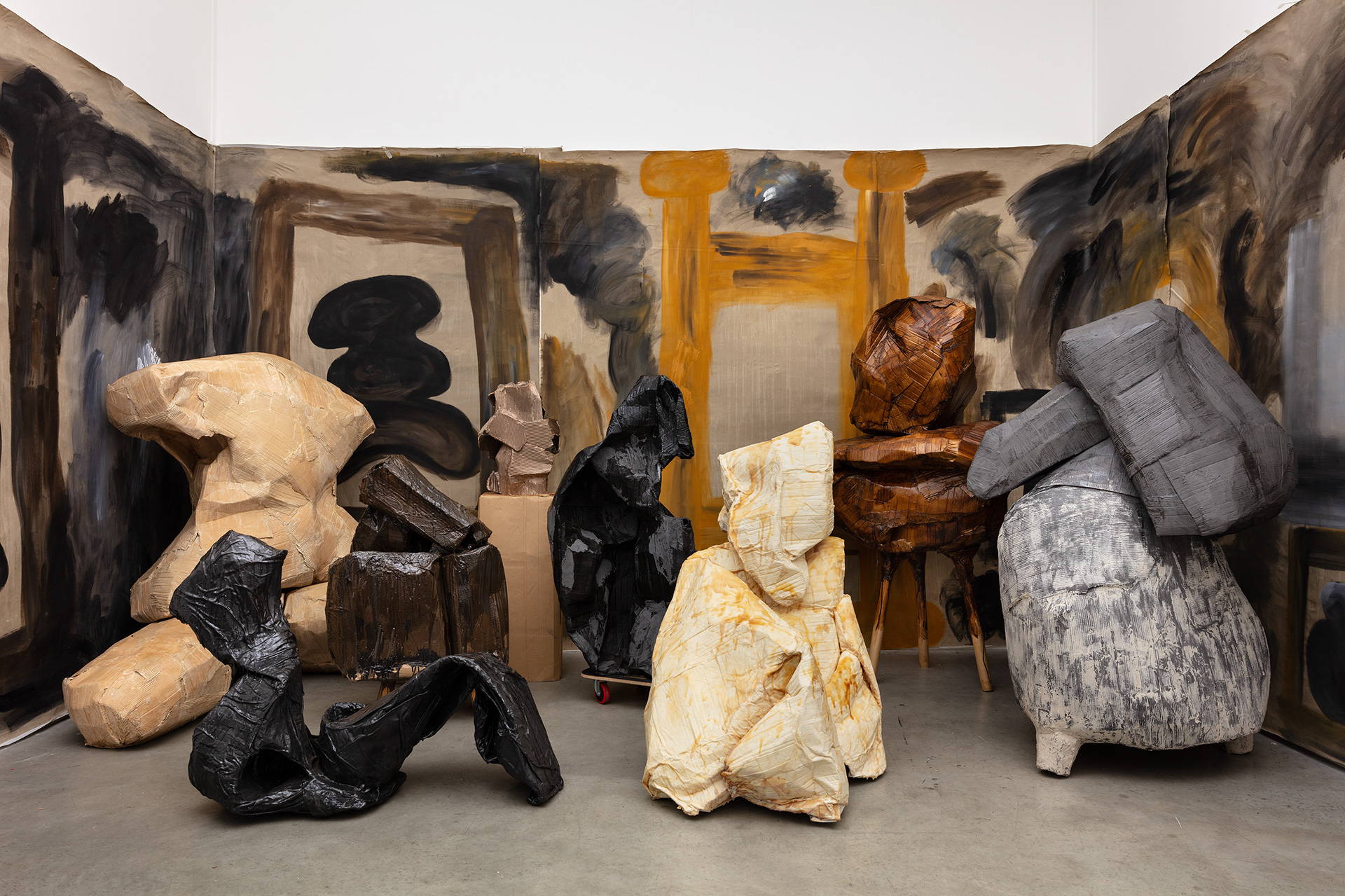 Faye's 'Family Busts' for her exhibition 'Downtime' at the NGV in December 2020.
THE UNBOXING SHOW
Kiosk N1C
Coal Drops Yard
108 Lower Stable St
London N1C 4DQ
18th – 26th September 2021
Mon - Sat 10am to 8pm
Sun 11am to 5pm